Theodore Zoumis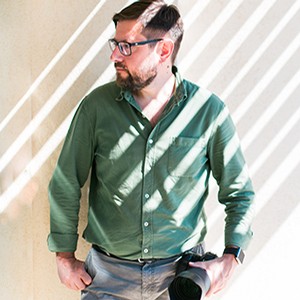 About Theodore Zoumis:
Photography is the most amazing invention ever! To use time and light and make art? Wow! So I'm in love with it. I also like to tell stories. Good stories. So my passion for photography is used to capture your emotions, your reactions, your relations to tell your story with my pictures. And the one thing that makes me happy is to look back at the weddings and photographs i have made and think that I have told a good story.
And when i don't make pictures I spend all of my time with the three persons I love most, my wife and our two boys.
Portfolio (19)