Ramit Batra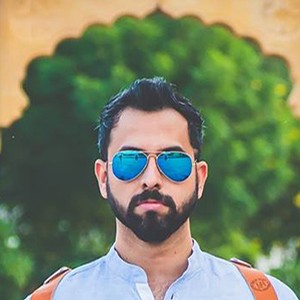 Contact Ramit Batra
I am Ramit Batra, an Engineer by Education & a former GM, with experience as an Educator, my journey has helped me develop great skills in capturing the myriad of colours, the plethora of traditions and the very strong familial bonds that become a part of a wedding celebration. I love that my work allows me to capture the fun, laughter, tears, and sometimes even the tensions around one of the most important days in someone's life.

In the last 10 years as a Destination Wedding Photographer, I have been featured in several wedding blogs & magazines, nominated as the most influential photographer in Asia, traveled to 15+ countries for photo shoots & worked with more than 400+ couples on their big day!
We specialise in Big-Fat-Indian-Weddings and have had the opportunity to photograph some of the biggest weddings in Oman, USA, UAE, Singapore, Thailand, Mauritius & of course, India.

When not shooting weddings, I like to spend my time traveling, painting, scuba diving, paragliding or exploring wildlife on a safari. I am a CrossFit Fan & Follower.

Read More