Soumak Mukhopadhyay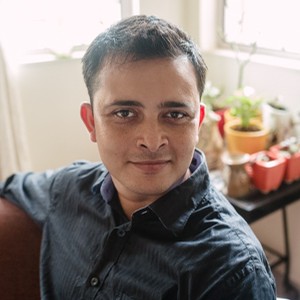 Contact Soumak Mukhopadhyay
Every time I find it difficult to control my own emotions at the end of the wedding when a bride leaves her family behind, I realize how incredibly fortunate I am, to be able to forever freeze such valuable memories for the bride, the groom, and their families.

Yes, I am a father to a beautiful daughter too and not just a photographer in my life.

I believe, that a wedding is an extension of the personalities of the bride and the groom. Therefore, I love to capture a wedding as it truly is, but at the same time in the most beautiful manner possible. Its important for me to establish a connect and trust based relationship with my brides and grooms so that I can take photos for them which they would cherish and be able to connect to not just today and tomorrow, but years later.

Read More