Michael Freas
Based In:
Florida Keys
Phone:
305-896-6314
Website
Average Price:
$$$$
Recent Fearless Awards:
0
11
About Michael Freas:
I always say that the little black box changed my life forever. I was always fascinated by still life imagery throughout my life. I began professionally photographing weddings solo in 2014. Nothing about traditional wedding photography appealed to me. So, right away I made the decision that I would photograph the way I wanted to by photographing real moments, creating bold and artistic portraits, and making images that were truly unique and worthy of celebration. Right away my perspective seemed to translate with clients. Every day of my life is filled with a collection of photographs, and yet, every time that I pick up my camera I learn something new about light, perspective, composition, people, and life. I like to push the limits of creativity, and am addicted to spontaneous moments.
My wedding collections are infused with consistent and creative technique, dynamic portraiture and bold photojournalism. I work with couples who are adventurous, creative and appreciate creative professional photography. They are inspired by and admire the art of visual storytelling. I capture those moments that will be cherished for years on end.
The Florida Keys is an incredible place- it's one of my favorite places in the world, and I am grateful to call it home. Beyond the unmatched beauty of the Islands and village community, people want to be a part of it and be married here! If your dream day doesn't take place in The Florida Keys, shoot me an email and we can speak about how I can be a part of it, no matter where it is.
Where are you located? Do you charge a travel fee for weddings not in your location?
I am available throughout the United States. Rehearsal and Unlimited Day Of Coverage is included for each wedding outside of the Florida Keys. My travel rate is $2800 plus travel expenses.
Portfolio (12)
Testimonials (5)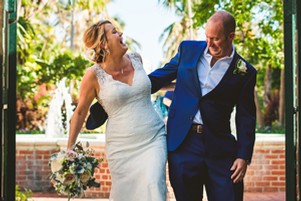 We absolutely loved working with Micheal! He is amazing at his craft. He truly captured our personalities. I work in the wedding industry as a planner and I can say he was extremely professional, fun, organized, and creative. He made the day fun and relaxed. We were so happy when we received our pictures! They were perfect!
We highly recommend him for your wedding day!
- Kelli + Christopher
- April 18, 2018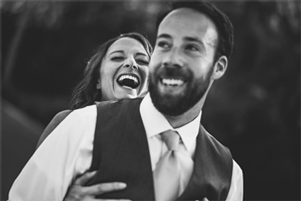 We loved all of the photos that Mike shot for us during our wedding! He was very easy to work with and knew exactly what we wanted captured during our wedding. He got all of our edited photos back to us quickly and was very responsive during the planning.
- Rebecca + Ben -
April 7, 2018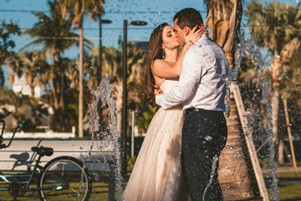 I cannot keep count of how many times someone has told me that our photos are the best wedding photos they've ever seen. Just yesterday I was looking at the photos in a public place, and a complete stranger said, "Those are the best wedding photos I've ever seen. Seriously, I feel like I have to say that to everyone, but I really mean it this time."
My husband and I had a private ceremony in Key West with no family or friends, so we were nervous about having a photographer be the only person with us on our special day. Mike was the best! There were no awkward moments. It was like hanging
Read More
out with an old friend who happens to be an amazing photographer.
Mike went above and beyond to help secure the ceremony location, find an officiant, and find great locations for photos. He took our ideas and made them better than we imagined.

One of the things that I love the most is that he doesn't edit the photos to make you look prettier or thinner. He uses light and angles to capture you at your best. You look like the best version of yourself, not like you were photographed with a filter. #NoFilterNeeded

The price was more than fair considering the quality of the photos. The only problem I have is trying to decide which photos to hang in our house! They are all so good!

If you are thinking about booking Freas Photography for your wedding, engagement photos, or any other event-- do yourself a favor and do it now. If he's not available on your date, you should change the date! He's that good.
- Ashley + Taylor
- March 29, 2018
View More
Recent Couples (8)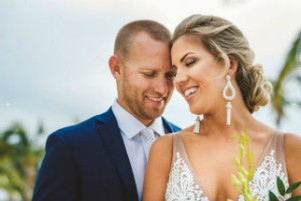 Kristen + Ben
January 19, 2018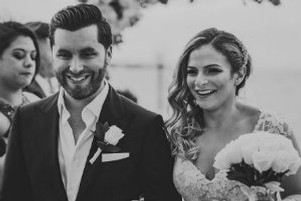 Monica + Galo
December 9, 2017
Danielle + Tony
December 8, 2017
View More