Jenna Avery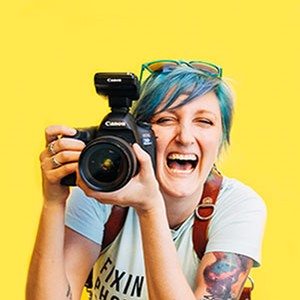 Contact Jenna Avery
While I have to admit that I love creating badass imagery for my clients, I really also want to connect with them. Some of my favorite experiences with clients are the ones who will take shots of tequila, who love to explore new places, who hopefully may be able to debate the merits of how awful Ron in Harry Potter really is.

I personally believe "monotony" is a curse word, I am beyond passionate about traveling (I travel for weddings!) and find that I connect with people the best when the conversation is focused on crazy Tuk-Tuk drivers, eating bugs in Southeast Asia, or how men in Italy love to catcall blondes.

So I've given the cliche answers of why I'm *so* unique amongst the thousands of photographer options for you ::insert eye roll:: but really, just email me if you want to know more. I've been called Mama Bear, gladiator and fiercely loyal when described my current and past clients. If you want someone who will fight tooth and nail for your happiness AND create kick ass pictures, I'm your girl.

Read More
1 Recent Couple

ANNIE + GLENN
April 7, 2018