Ella Sophie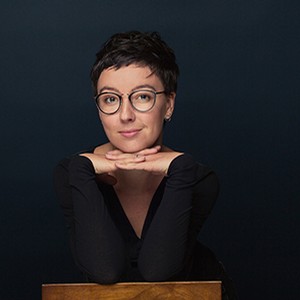 Contact Ella Sophie
I'm Ella, a visual artist; my medium of choice is photography. When I shot my first wedding, a close friend was having an intimate gathering, they asked me to document their day. I had never thought I'd be a wedding photographer, but fell in love with it.

Based out of Oakland & the San Francisco Bay Area, originally located in the Hudson Valley and NYC. I studied commercial art, and then completed a BFA in Photography from the School of Visual Arts. I've been in fine art exhibitions, and have had my images published in various magazines and publications throughout the US.

I take a fine art approach to my work, so my image delivery is tactile, with prints that can be touched, turned, and cherished. I offer a full range of professional fine art print products. Because I believe your memories are print worthy.

My style is to capture what is happening, how you and your guests feel, without being intrusive or clichéd. The images I create for you will reflect my training in fine art while simultaneously bringing back memories for years to come.

My attitude is to be creative and easygoing while maintaining the highest standards of professionalism.

I also love adventure and to travel!

Read More
4 Recent Couples