Jürgen Klukas
About Jürgen Klukas:
Each couple is unique - just like any wedding for me. It begins with the preparations, the excitement of the wedding couple, the many small and large wonderful moments during your party, to the cutting of the wedding cake and the boisterous celebration.
I accompany your wedding according to your personal wishes and sorrow with my photos that her whole "special day," never to be forgotten. On your wedding day I work quietly in the background and I'm still all day close. I create unique and emotional memories and hold on to the best moments of your wedding forever and would love this "special day" to be able to spend with you.
Do you have a studio where we can meet? Do you use Skype?
colorwork_photography
Portfolio (4)
Recent Couples (1)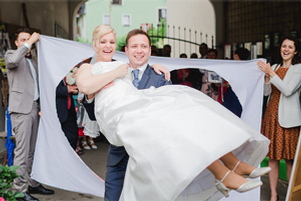 Susi + Norman
June 17, 2016