Gema Goeyardi
Eienni Minni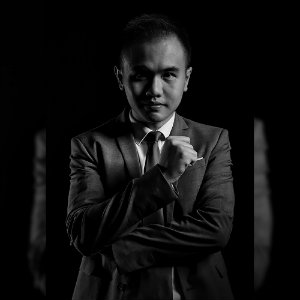 Request Pricing or Availability

About Gema Goeyardi:
Hi I am Gema Goeyardi, your Fine Art Storytelling Photographer. Eienni Minni (The Eternal Memory) has 6 most important elements to make the best photograph for your special day. We name it BE CALM
Beautiful - Eienni Minni makes every bride look beautiful. Our photographers and make up artist are expert to explore your hidden beauty that you never realize before.
Expression - Everyone has a desire to keep their love story eternally. Expression is everything to make story telling photographs not just an ordinary photo. We will present the best story telling photography ever for your special day and save your decisive moment.
Colorful - We bring wonderful and harmonic colors in your wedding photos and that will help you memorize the precious moment.
Art - Your life is an art. We are passionate young people who really love art and see everything in the art way. Eienni Minni will deliver a fine art photographs to represent the purity of your love.
Lovely - Every photo has a special ingredient that make it unforgettable and last for ever. It is L O V E. We make a lovely story telling photos with heart and save all tears, emotion, and the deepest love in your wedding photos.
Memorable - You will always miss our photos and then see it every anniversary with your grandchildren.
You will be very happy to choose us for your investment.We really hope could be your photographer. Please do not hesitate to discuss with us. Please call anytime to 082188888747
Eienni Minni - We Immortalize Your Life with Beauty Expression in a fine Colorful Artistic photography to make it Lovely and Memorable.
Best Work (5)