Lauren Brimhall
About Lauren Brimhall:
Our style is focused on capturing, not just the "key" moments, but the "little" moments that will clearly illustrate to future generations, not just where you were on your wedding day, but WHO you were, all in a fun and creative fashion.
We believe truly great wedding photography is achieved with a sense of humor, great lighting, and a trusting/relaxed relationship between photographer and client.
Where are you located? Do you charge a travel fee for weddings not in your location?
We are located 20 minutes outside of Philadelphia on the NJ side. We do not charge travel for weddings anywhere in NJ, the greater Philadelphia area, NYC, Baltimore or DE
Portfolio (20)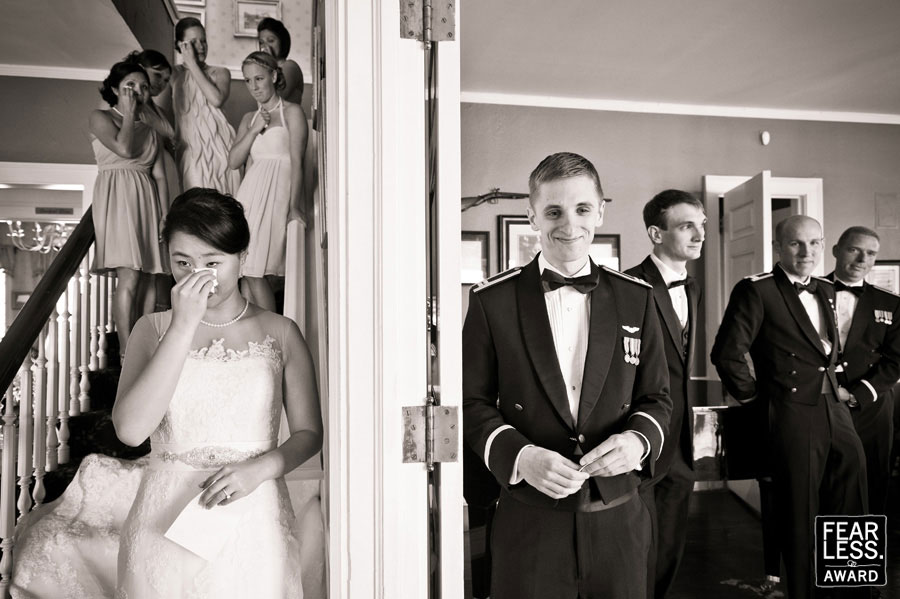 Recommendations (4)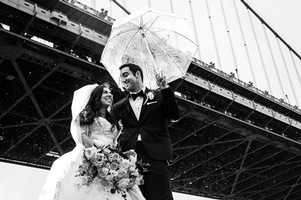 As soon as I looked at Lauren's work online, I knew that I wanted to hire her as our wedding photographer. And as soon as we spoke on the phone, that feeling was confirmed with absolute certainty. She and Sean were able to beautifully catch all of our "big" important moments as well as the little, surprising ones (e.g., when our flower girl was acting silly during the ceremony but no one else seemed to notice) in a way that truly brings me back to the emotion of the day. I was especially impressed when Lauren and Sean managed to deliver fantastic outdoor bridal party shots despite being thrown
Read More
a curveball with some rain. The weather prevented us from having as much time for outdoor photos between the ceremony and reception as we'd originally hoped, and even though they were rushed, Lauren and Sean turned this quick, rainy photo session into some of my favorite images! They are so creative, and truly know how to make the best of every situation. I recently received our full portfolio back, and I can tell that each photo was edited with care. Everything is absolutely gorgeous, and I can honestly say that I feel so honored and grateful to have had such an amazing team capture one of the most important days of my life. …Now that I've gone on enough about their talent, I also want to mention that Lauren is a wonderful person to work with in general! She is so sweet, responsive, down-to-earth, funny, and energetic. She and Sean are truly up for whatever you have in mind (my groom shared that Sean bravely balanced himself on the ledge of our condo's roof deck in order to get the perfect shot of the city skyline in the background), while also bringing their fresh ideas for creative shots to the table. They are also very professional, relaxed, and fun – during all of the emotional, dramatic, loving, and sometimes crazy encounters that happen throughout the day, they are right there capturing every moment, but in a way that is both respectful and unobtrusive. Hiring Lauren and Sean was the best decision we could have made for our photos, and they have my highest recommendation to all brides and grooms looking for a fantastic photographer. I wish them nothing but the best, and will absolutely be going back to them whenever I need a photographer in the future.
- Erica + Chris -
May 27, 2018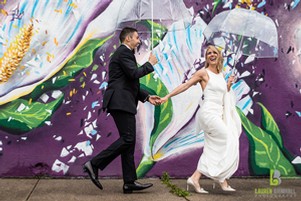 When researching photographers we had a hard time finding someone that was unique and to stood out from the rest, until we got a recommendation from a friend to call Lauren. From the first time we talked to her on the phone and looked at her portfolio online we knew she was special and had an eye for photos that were artistic and captured true candid moments/feelings of the day.
She is truly a professional not to mention a ball of energy, which is definitely needed on your wedding day! We had a rather large bridal party and group of family with us for the day (we did a first look and
Read More
pictures beforehand with approx. 30 people), and Lauren and Sean kept up with the chaos no problem and made sure to capture moments with everyone.

To sum it up we leave a quote from one of the bridesmaids once she looked at the pictures Lauren posted on her blog a few days after our wedding "These pictures are so awesome! That photographer is amazing and was literally everywhere at all times". Lauren we can't thank you enough for capturing the moments that made our day so special!

- Sarah + Ilya -
May 19, 2018
I was stalking my old high school friend and saw that her sister recently got married. I then found myself looking at the most jaw dropping, amazing pictures. I saw Lauren's name on the bottom of a shot and immediately started stalking her on every social media site. I found myself in tears just by scrolling through her pictures/blog.
There was something different about her shots. The pictures were authentic, beautiful and raw. I finally emailed her and she immediately emailed me back, literally at 4:00 am. I was soooo happy to hear she was available of our wedding.
March 10, 2018,
Read More
was my special day. I will always be able to relive that day thanks to Lauren and her AMAZING team. Her passion is unbelievable. It was 45 degrees outside, Jason (my hubby) and I are riding a tandem bike and she is in the middle of the street dodging cars to get our perfect shot. She IS a NINJA. She was incredible the whole night.

March 12, 2018, her first pictures were released and I cried. I was getting texts the whole day saying, "OMG those pictures are amazing", "I'm Crying", and we had only seen two. The next day the blog was up and there were more tears. I am speechless. Lauren and her team are truly artists. :)
- Avery + Jason -
March 10, 2018
View More
Recent Couples (5)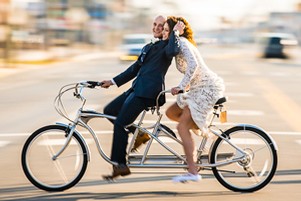 Avery + Jason
March 10, 2018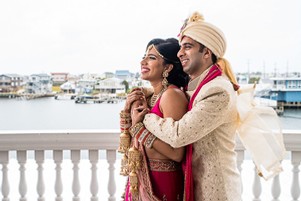 Raj + Sonia
September 2, 2017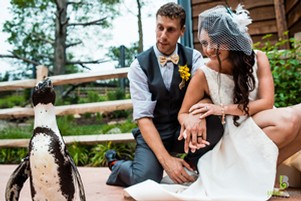 Emily + Paul
June 17, 2017
View More