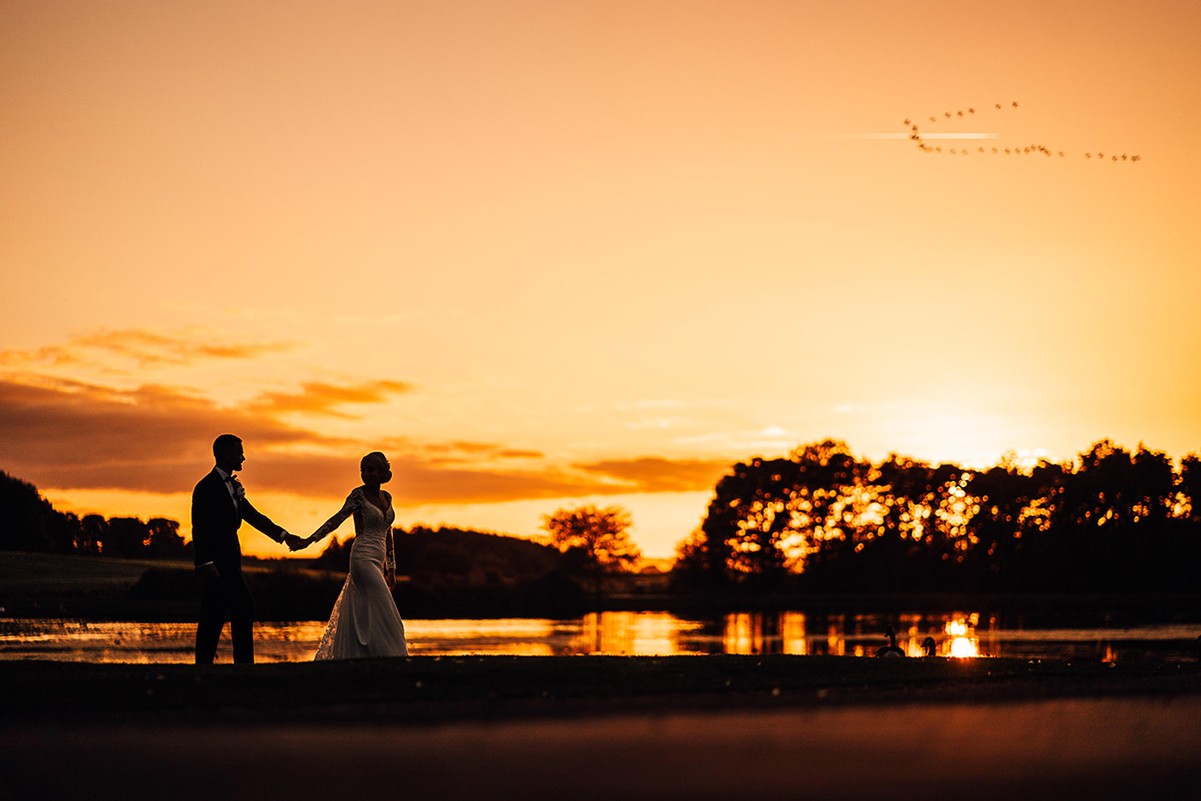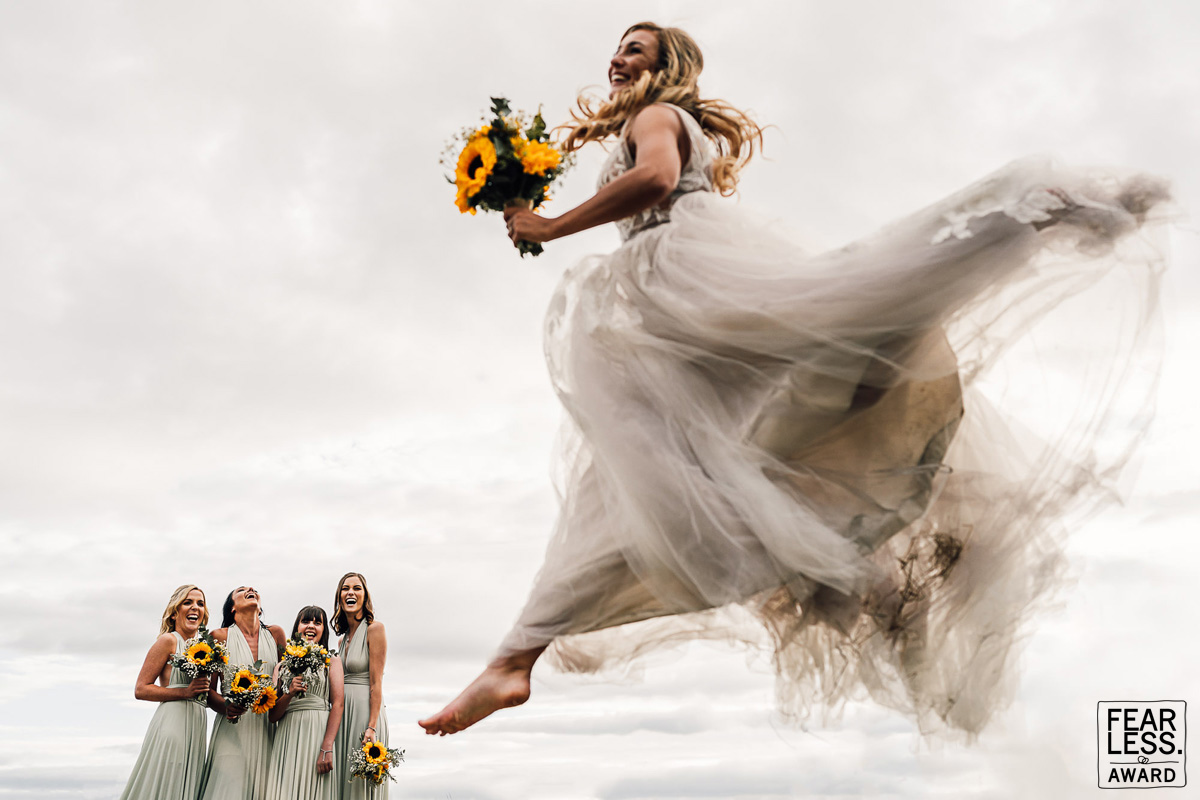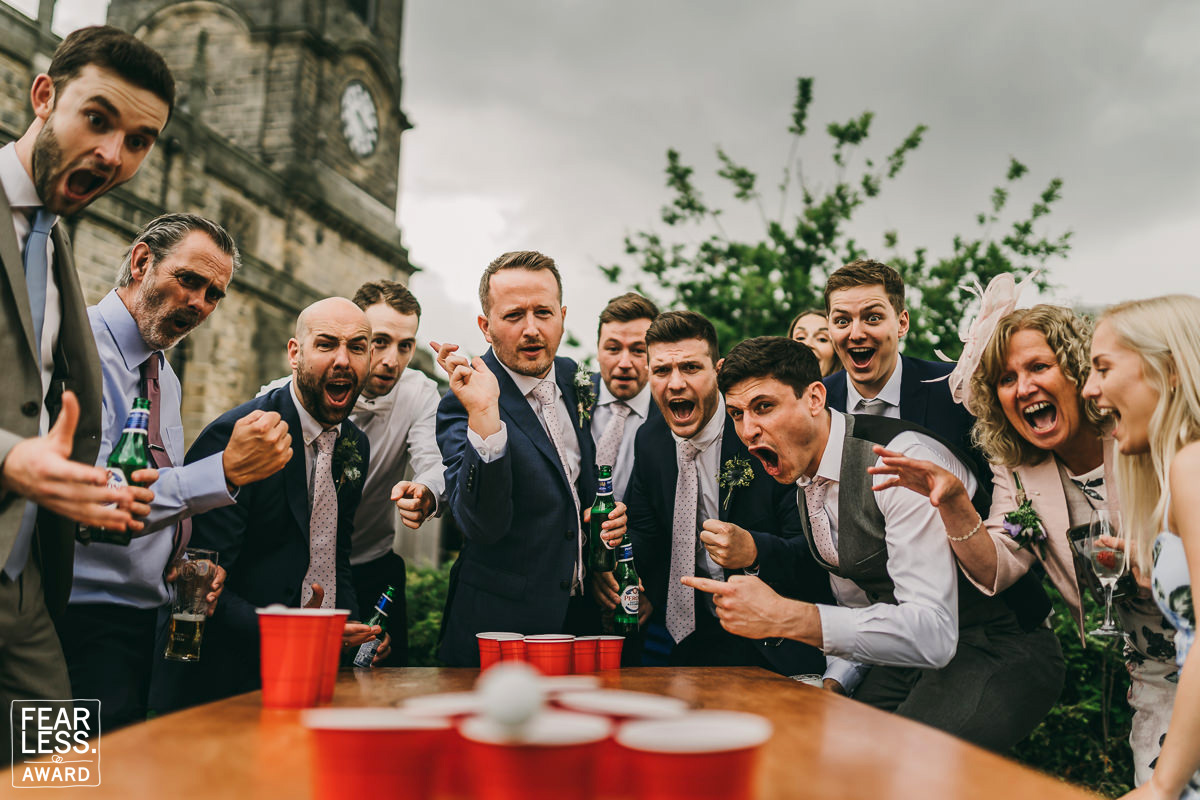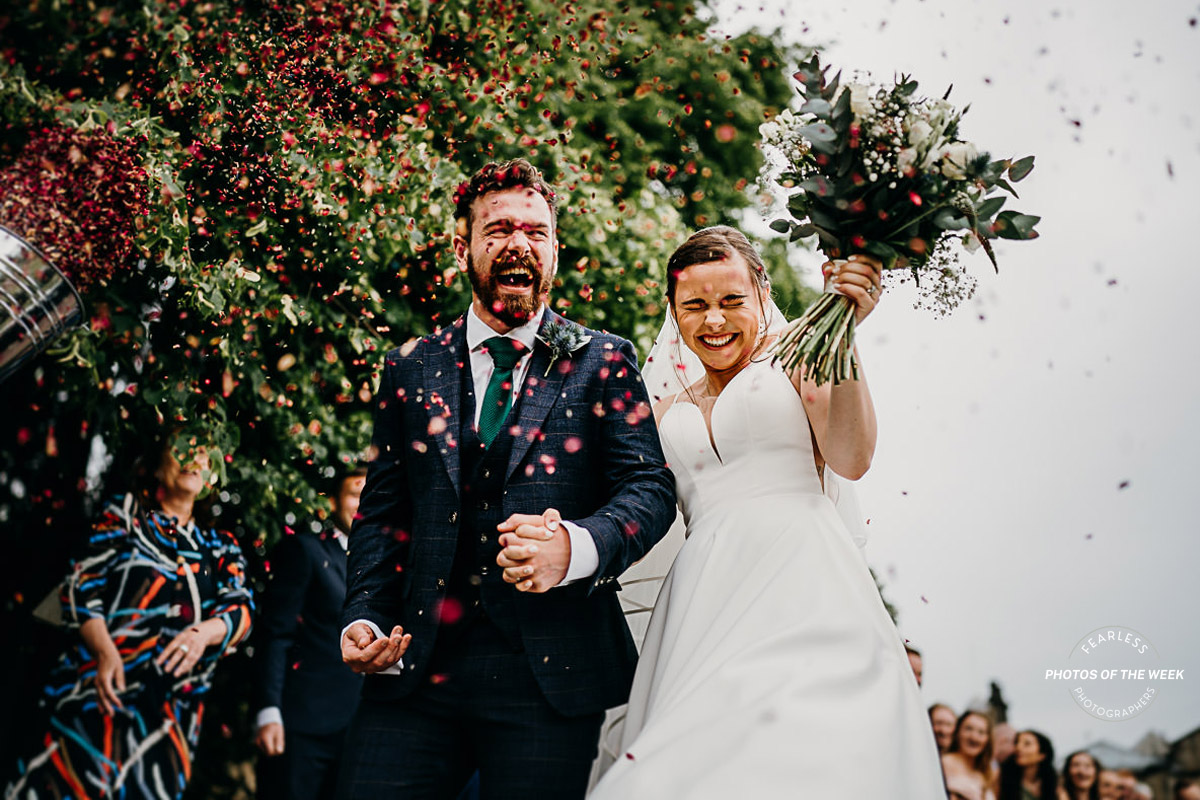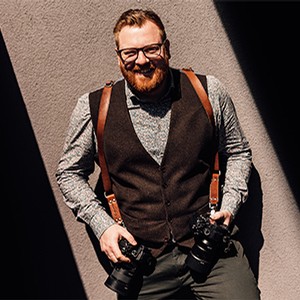 Ray Sawyer
CONTACT
3 Fearless Awards
Authentic Moments. Relaxed Portraits. No Staging. No Shot Lists. No Cheesy Posing.
So, the title above says - 'No staging, no shot lists and definitely no cheesy posing' - This one statement could sum up my entire approach. It's a wedding, not a photoshoot and I treat it as such. On your wedding day I want you to be you and let the day unfold naturally, authentically and with genuine emotions, laughter, fun and some down right funky moves later in the evening of course.
Where are you located? Do you charge a travel fee for weddings not in your location?
I am based in Durham Between Darlington and Newcastle. I document weddings all over the country and internationally. There is a small fee for long distance weddings which involve an overnight stay.
How long have you been in business? How many weddings have you photographed as the main photographer?
I started in January 2018 and to date have documented in excess of 200+ weddings and won over 150 industry awards.
Describe your "style" of wedding photography.
My driving force on your wedding journey Is to document your story, your friends and your family In a creative yet authetic way.

From the time you book with me to the final delivery of your Images I am there for you and your story. Soaking In the atmosphere of the wedding and enjoying It. Throughout the wedding day I document beautiful moments In a very natural and unposed manner whilst adding creativity to deliver Images that are unique to you and your story.

I love the feeling of leaving a wedding and feeling part of the family – There's nothing better; and Is truly my aim with every wedding I photograph. It's been said numerous times "It was like having a friend capture our day" – That's the way It should be.

You will find me right In the action, at close quarters, you won't see me skirting the wall with a long lens. I believe In documenting your story from within. I can usually be found laughing with your guests, often I'm the one making people laugh. Being close really helps your friends and family feel comfortable with me and allows me to document moments that I wouldn't otherwise capture If they were uneasy.

This Is why laughing loads throughout your day and chatting with friends + family Is so Important to how I work, meaning I can capture your wedding from within, just like a friend at the wedding!

Authentic and Genuine. This is my biggest priority at your wedding, from the moment I step out of my car on the wedding morning my number one focus is to document your story in a natural, relaxed and authentic way without any posing, shot lists, cheesy photo ideas, you get the drift, everything I capture is 100% natural and real, even the couple portraits, more on that later.

I'm a strong believer in the following statement… 'It's a wedding, not a photoshoot' – I want my Images and creativity to tell your story as honestly as I can without posing and staging. On your wedding day I aim to become a guest at the wedding but with expensive gear and a good eye. Talking, laughing and having a good time with your friends and family is very important, the more relaxed they are the more authentic the Images. I want your Images to appear honest, genuine to the moment and completely relaxed.

When it comes to family photos I advocate a V.I.P approach, by this I mean your Grand Parents, Parents, Bridesmaids, Groomsmen and Siblings. From experience this set of groups should only take 10-15 minutes to capture. Keep group photos to the essentials, you don't want to be stood for 40 minutes as every single person at the wedding comes in for a photo. If you wouldn't pay money to print the group photo in an album for example, then its probably best to leave that group shot until later in the day.

You will read in the next section why I keep group photos and portraits to just 10-15 minutes and as a spoiler it's so I can document your wedding and your guests. Just think of how many amazing moments I would miss by standing for 40 minutes taking group photos. It's worth saying, if you want 50 group photos and every possible combination, I'm not the guy for you.

Here we go, the meat and bones. A lot of couples hate getting their photo taking, never mind being asked to do awkward poses you would never do in real life. Just like the rest of the day unfolding naturally I believe your portraits should too. My extent of direction will be suggesting where to stand or walk – nothing staged or posed. I want you to be yourselves so that your photos reflect your story and personality.

As I eluded to earlier, the wedding is a wedding, not a photoshoot. I see group photos and couple portraits as a trade-off. The longer I spend capturing them the less time I have to document your wedding guests laughing, drinking, chatting, jumping about on space hoppers, you get the Idea.

So with that in mind when it comes to couple portraits I usually find two 5 minute windows in the day where you won't be missed (yes I said 5 minutes, none of this 40 minute photo shoot craziness). Usually one window after group photos and another later in the day, giving you two distinct portrait looks, I.e day + evening/sunset.

I promise I'll never ask you to stand like a pair of penguins touching foreheads.

Hopefully after reading my approach you can appreciate and value how I will interpret and document your day and your story. I always say to my couples – "In 50 years time, you will have each other, your rings and your photographs". So it's very important you trust me to fully document your wedding in a very relaxed, authentic and natural manner.

Let's sum all the above up in to a short final message. If your looking for a creative award winning photographer who will be there for you every step of the way, document your day in a very natural, non-posed and relaxed way whilst having a blast with your friends and family, the search is over. If the budget fits, you love my work and you love my approach, let's do this!
What's the typical wedding coverage package that you offer? What is the price?
The Collection: £2450

I only accept a maximum of 25-30 select weddings per year + only 1 wedding per week, so if you love my work and value what I bring. Get In touch asap.

Included In the collection – I'll be with you every step of the way from early morning until 10pm – I wont have the engine running Immediately after the first dance. Im there for you guys all day. A wedding doesn't end after the first dance so why should your photography. Some of the best photos are the night time shenanigans!

- Your full day covered from early morning to 10pm at night. Perfect for that summer sunset!
- An Award Winning Photographer and importantly a no posing, authentic and relaxed approach.
- Same day previews – 30 Photos edited and Electronically delivered to you during your wedding breakfast.
- Pre-booking and Pre-wedding meetings Included. Your Investing £2450 on awesome wedding photography, it's only right we have a good chat!
- Private online gallery for you to download your Images and also share with family & friends. Includes a built in print store with very high quality prints, albums and more.
- 12 months online gallery access, anytime, anywhere.
- 2-3 Minute slideshow of my favourite Images.
- Luxury USB + Matted Print Box.
- Branded Sawyer Box with 150 9×6″ prints.
- Minimum of 500 awesome photographs.
- My personal promise to be there for you every step of the way!
Do you have a studio where we can meet? Do you use Skype?
I would love to Zoom chat with you or meet up for a Starbucks. OOh. I love a good coffee. Your booking a luxury service it's only right we meet up before booking and have a good chat.
More...
More Photographers in Taiwan