Iuliu Paul Pop
Based In:
Romania
Website
Average Price:
$$$$
Recent Fearless Awards:
0
32
Tell a Friend: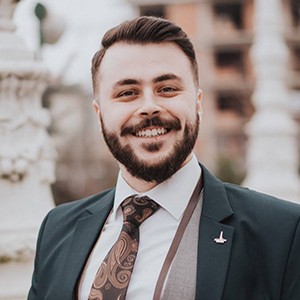 About Iuliu Paul Pop:
The photographs are all around us, we just have to see them. I believe that through the photography we create the real memories. Our mind will forget many details in time, but the photographs are eternal. I love to tell stories with and about people, and through the photography I found the best way to do that. I am a student în Doctor of Arts because I always want you to find inspiration for the photos I make. I prefer everything to be natural and spontaneous, but I always learn how to anticipate when it's time to take a picture. I also want to tell you your story in pictures that you will always love to look at.
Portfolio (10)