Monisha Ajgoankar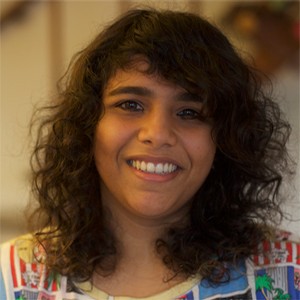 Contact Monisha Ajgoankar

About Monisha Ajgoankar:
The Photo Diary invented itself from this very humanistic as well as contemporary art of photography and videography.
We believe in the art of reconnoitering human emotions and in scripting it in the form of colorful and monochrome images which becomes a source of joy in the present and nostalgia in the future. For us, shimmering glory in the eyes of the crowd and rustling of hands in the form of claps when the artists end performing on the stage is an art. The tender look in the eyes of a bride on the wedding day is an art. The Photo Diary is searching for the laugh, tears of joy, feeling of glory, sense of amazement, the get-up-and-go for it moment, vivacity and dynamism in people and wishes to capture it for them and carve out a photo diary for forever.
Portfolio (3)