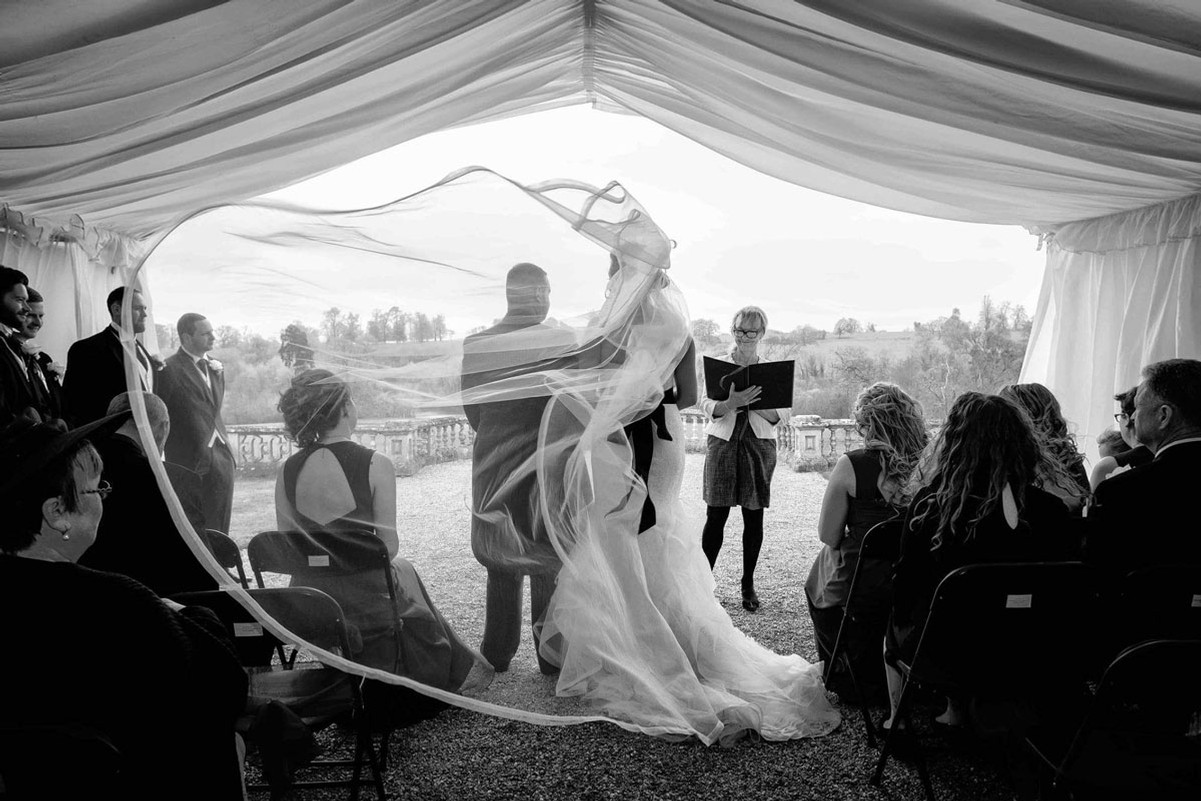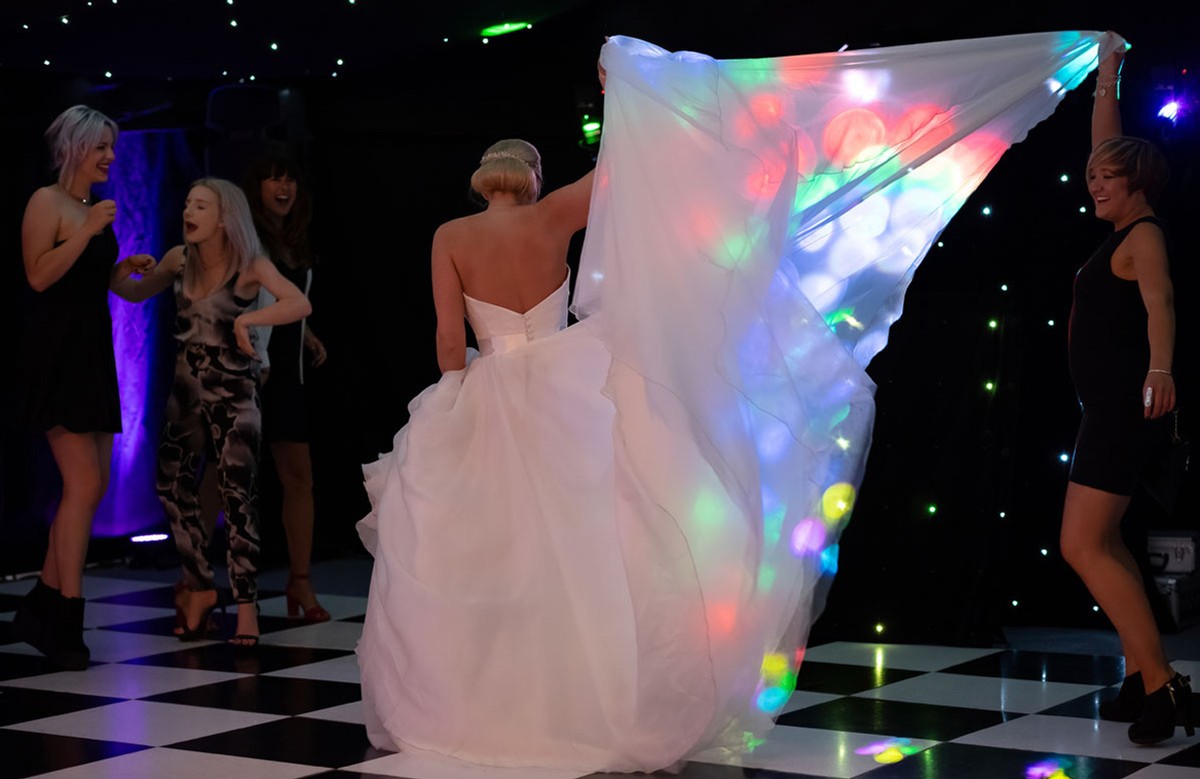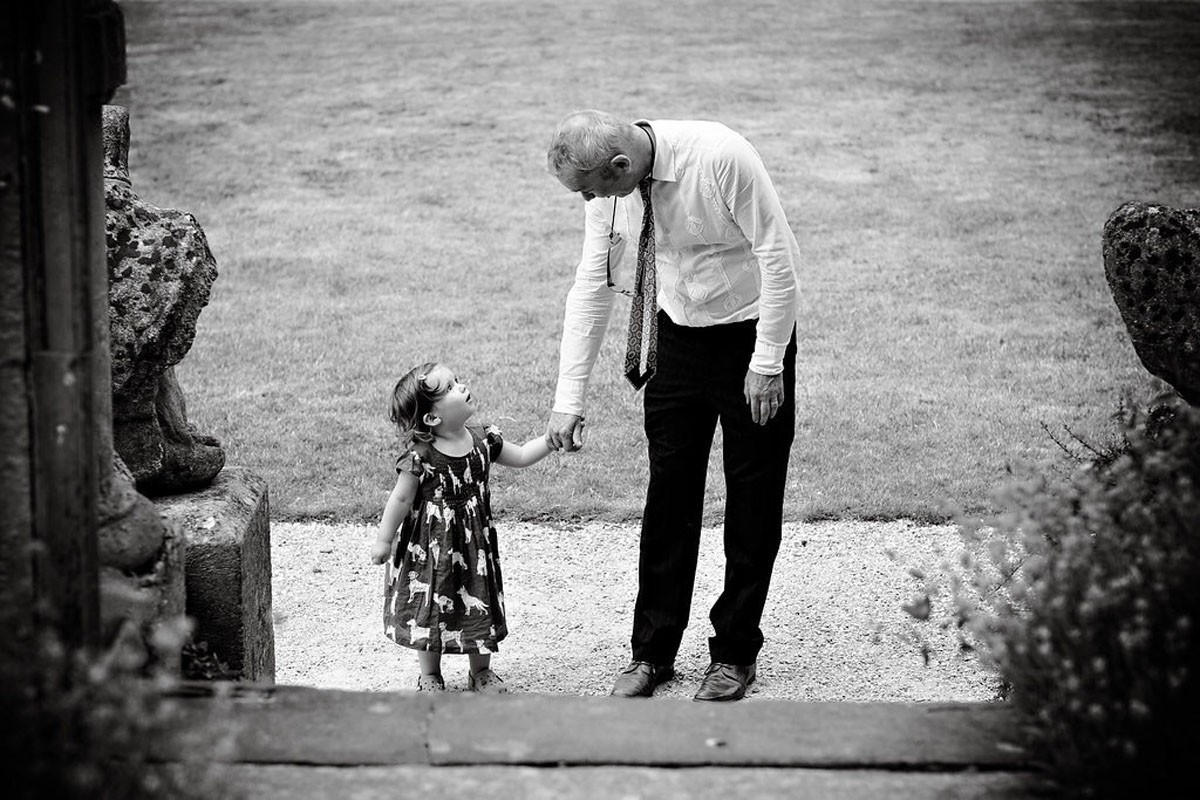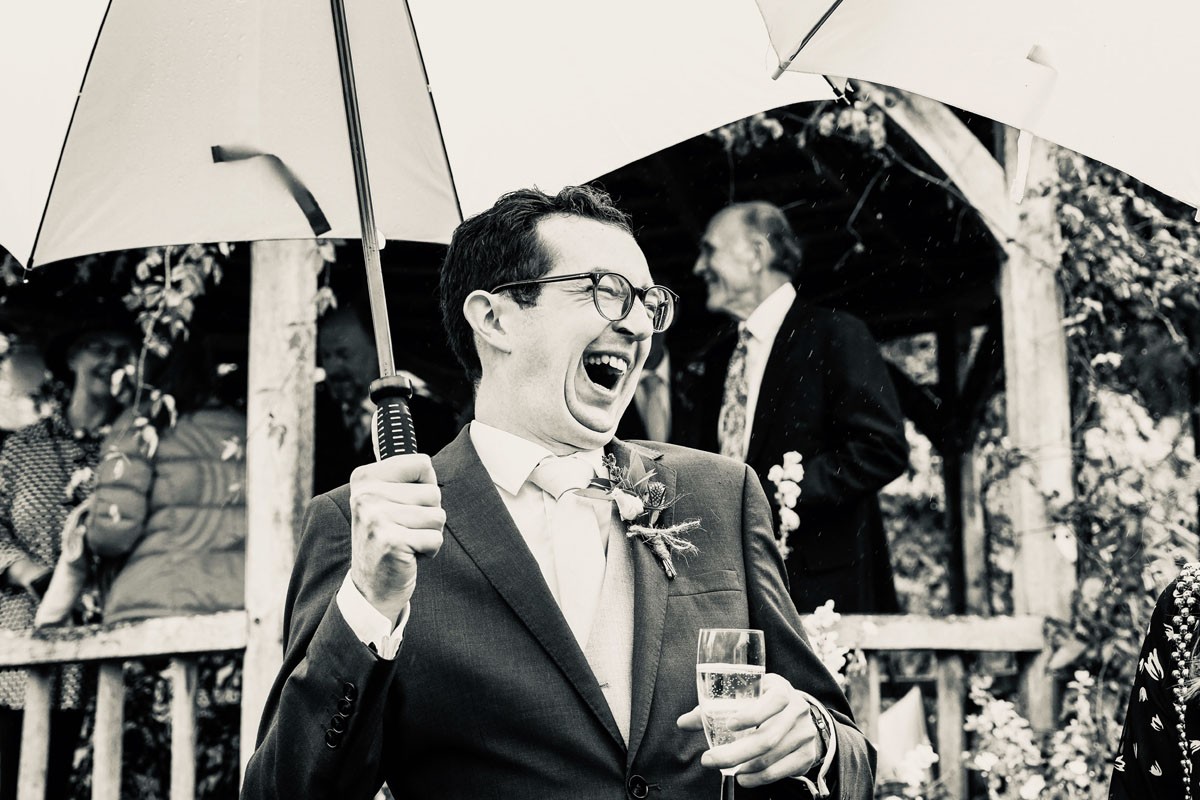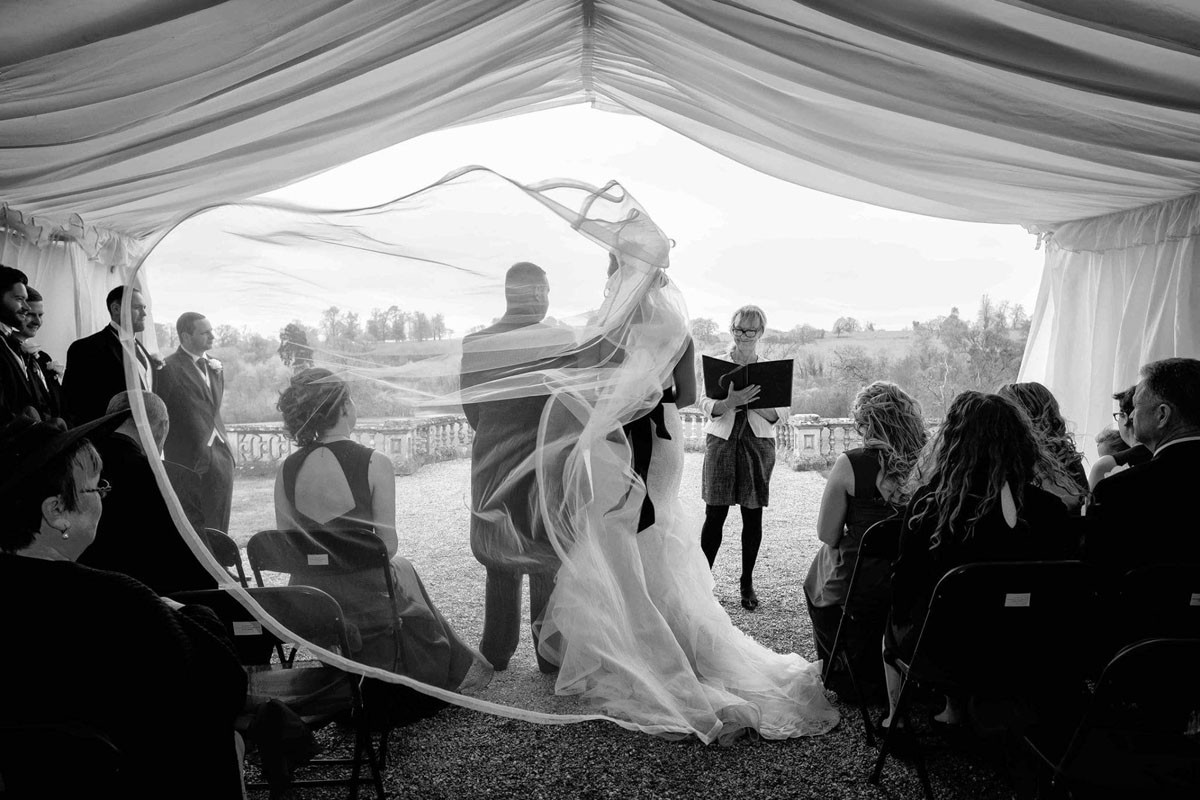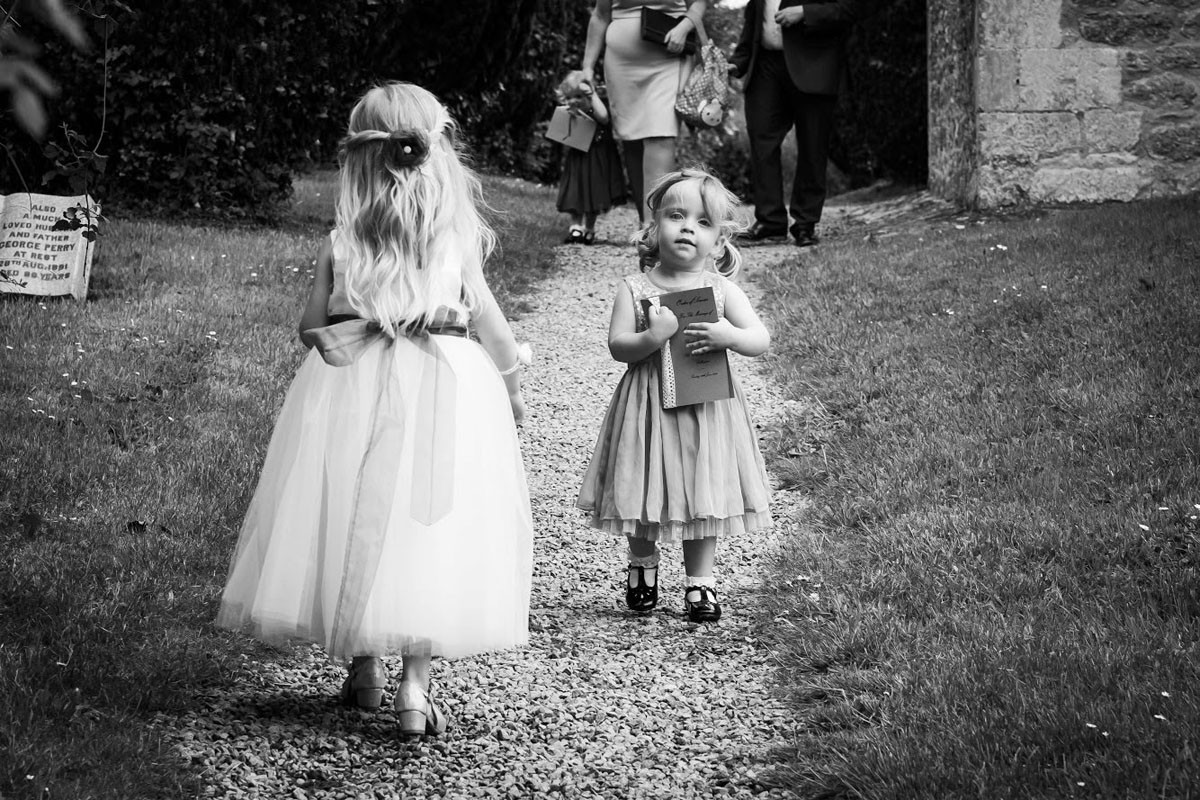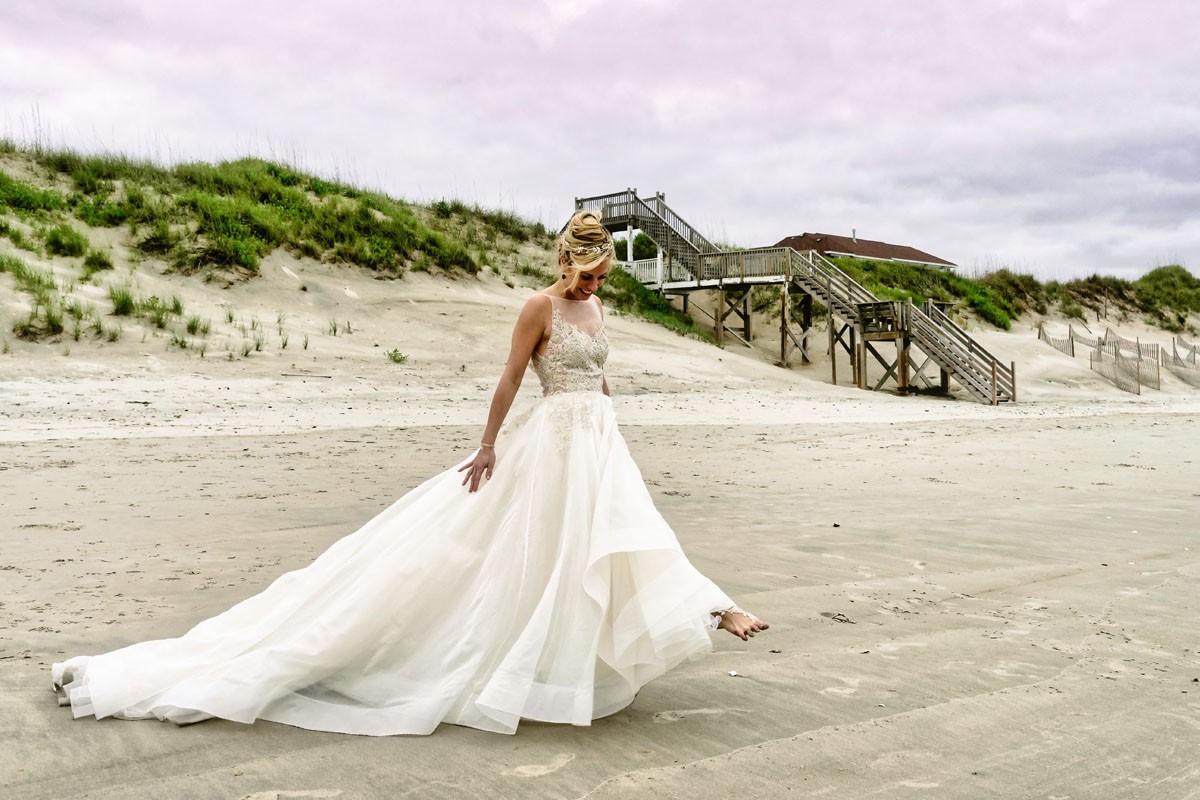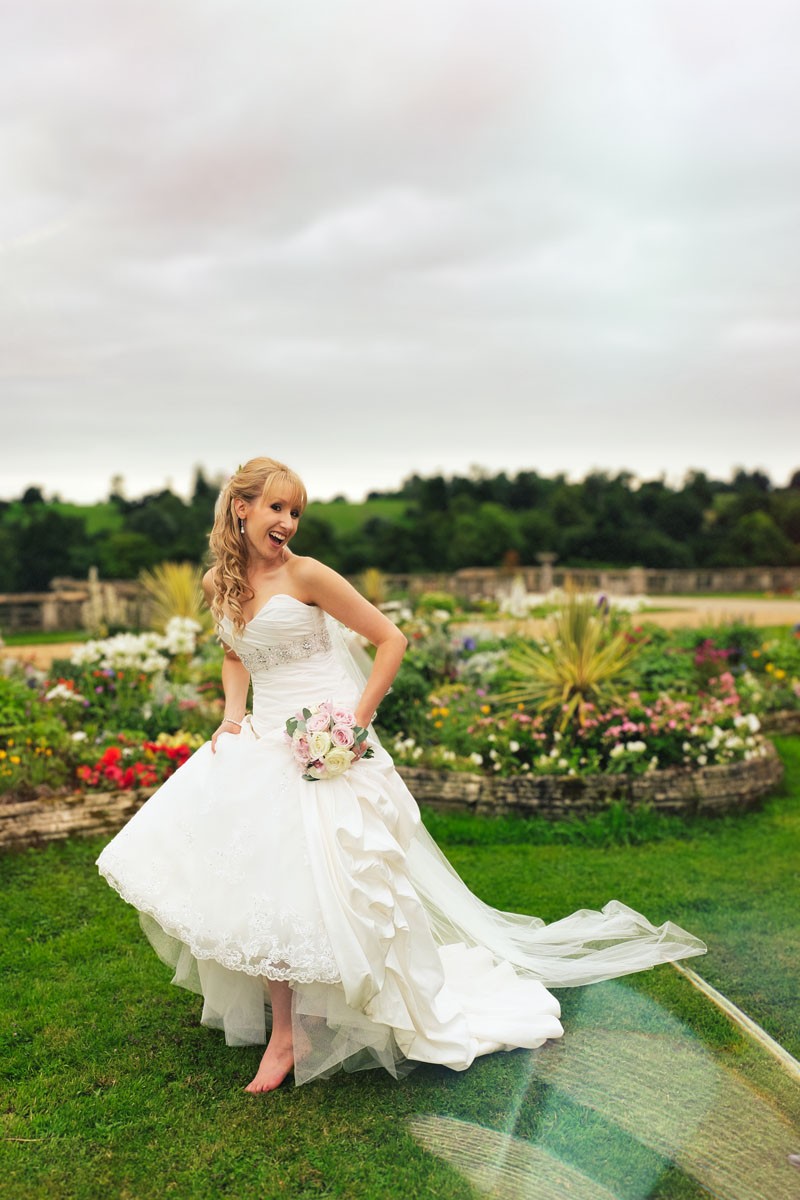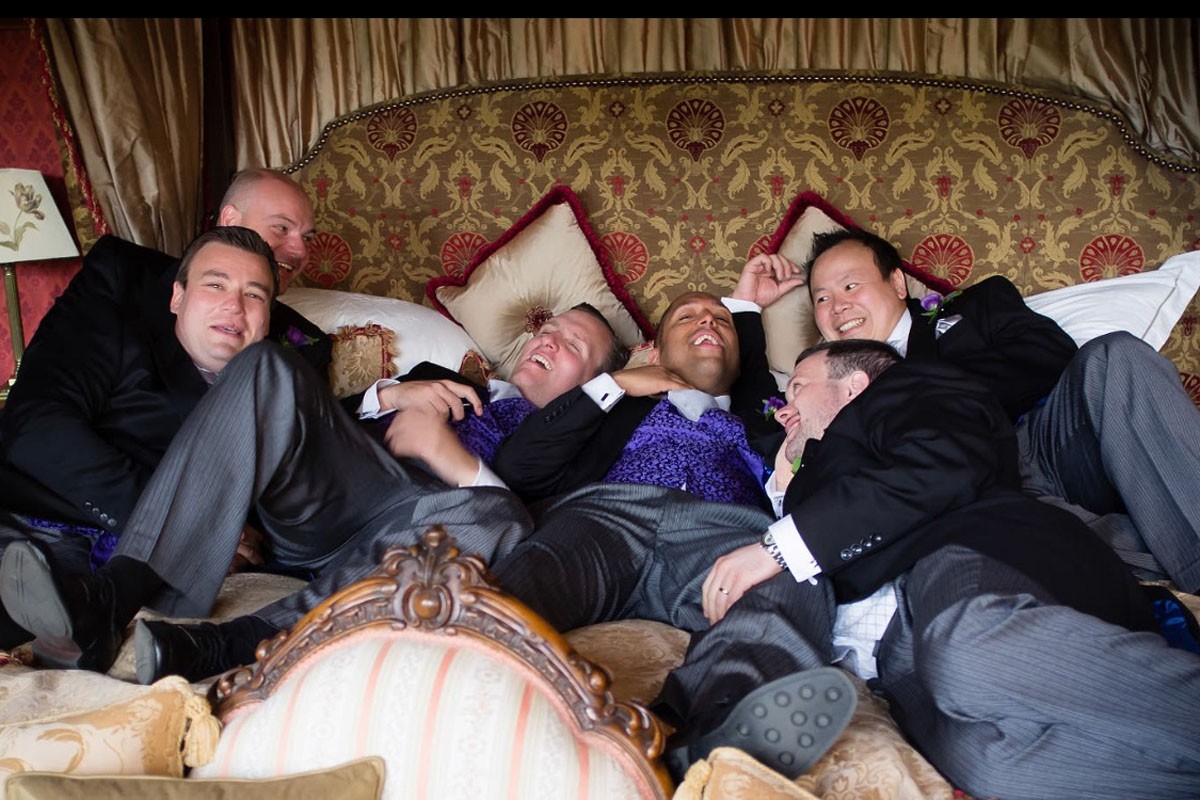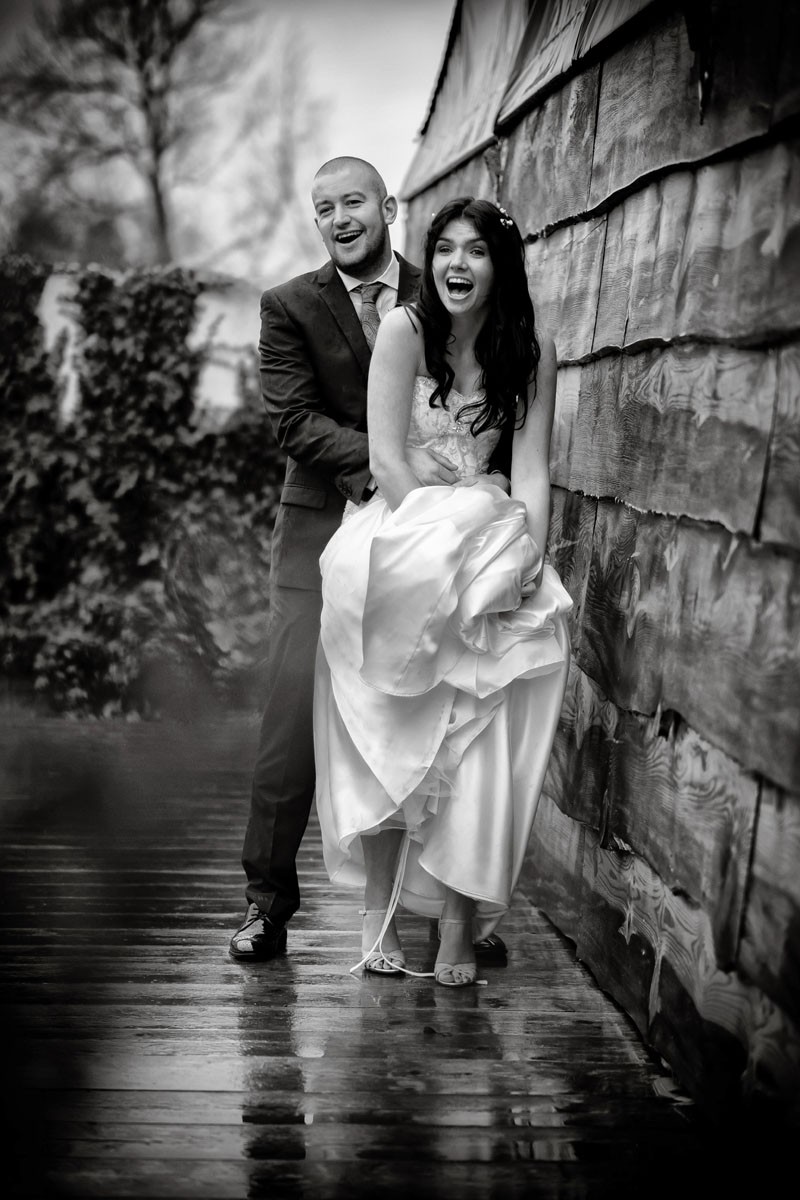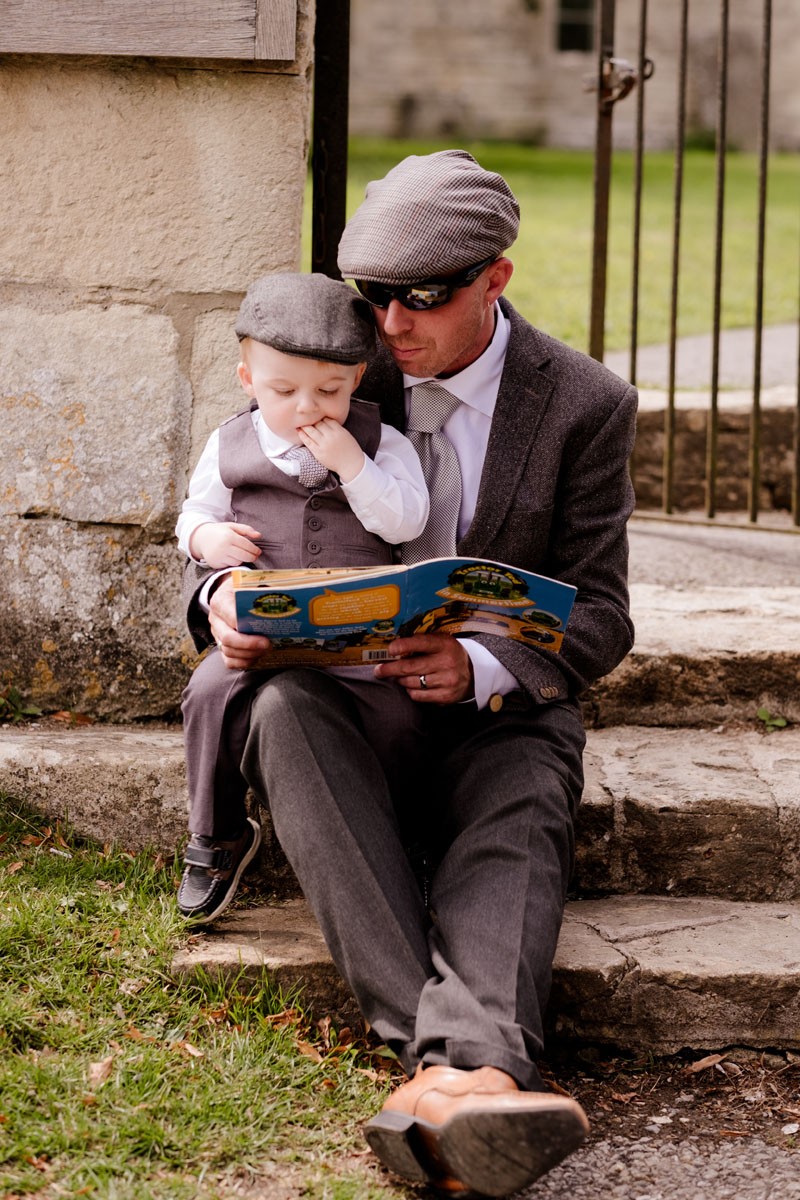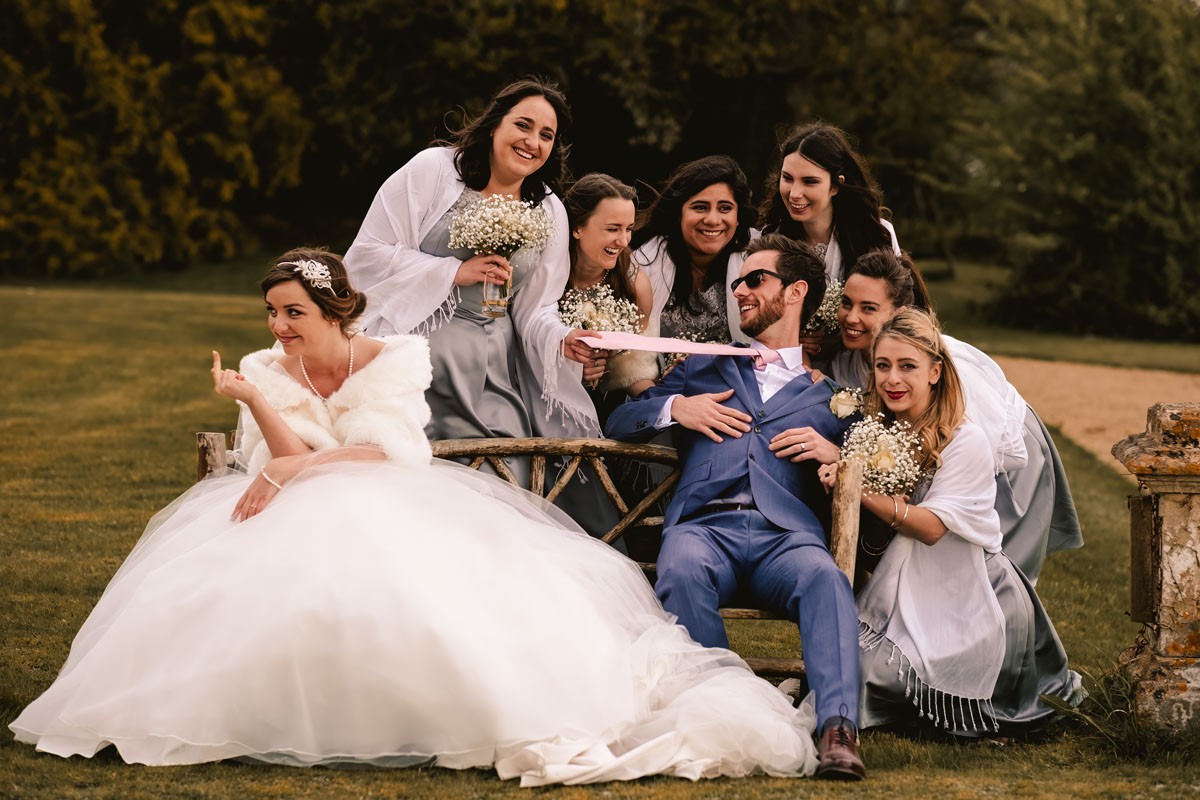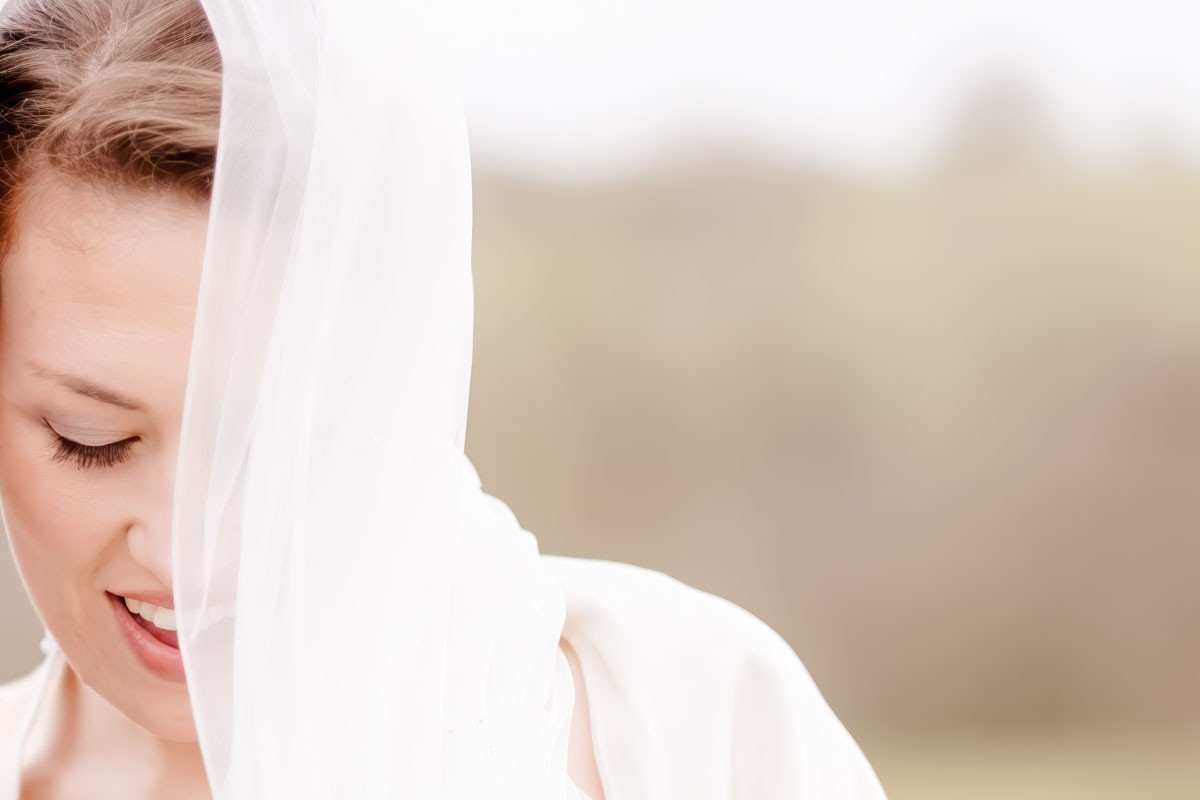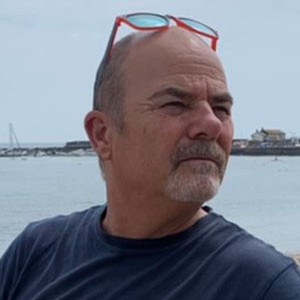 I'm absolutely crazy about wedding photography, and I've been in this game for over 25 years now. What really gets me going? It's all about those candid, real-life moments. I guess you could say my style leans towards documentary-capturing the day as it unfolds, the laughter, the tears, and all the unique little love stories that happen. Each click of my camera is not just about getting a good shot, it's about creating a piece of art that really embodies what your special day is all about. Over the years, I've learned to find the magic in the every day and bring it into the spotlight. It's not just about documenting the day, it's about telling your unique story. Hey, we also offer 8k video too
Where are you located? Do you charge a travel fee for weddings not in your location?
Greetings! Guess what, I'm based in the whimsical and enchanting land of the United Kingdom! You know, the place with the red buses, amazing cups of tea, and the occasional bit of drizzle!

As a wedding photographer, I've got a special relationship with travel. Picture me, with my trusty camera, chasing the golden sunset, ready to capture your perfect moments, and best of all... I do it all for no extra cost within the UK! From the rolling hills of Yorkshire to the vibrant streets of London, I'm there at no extra cost to you.

But if you're dreaming of a destination wedding, say, on a sun-drenched beach in Spain or among the twinkling lights of the Eiffel Tower in Paris, there would be some travel costs involved. But don't worry, we'll sort that out, ensuring it's as painless as changing a camera lens!

Now, say 'Cheese' and let's start capturing your love story!
How long have you been in business? How many weddings have you photographed as the main photographer?
Hear ye, hear ye! I've been in this beautiful business of capturing love stories for 25 glorious years! That's right, when I first started, cassette tapes were still a thing, and Friends was the hottest show on TV!

Over these years, I've photographed so many weddings as the main photographer that if I had a penny for each, I'd probably own my own castle by now! Jokes apart, I've had the honor of being the main photographer for over a thousand weddings. Yes, you read that right, a thousand love stories forever immortalized through my lens.

From sun-kissed beach weddings to enchanting cathedral nuptials, I've seen and captured it all. Every wedding, every couple has a unique story, and I can't wait to help tell yours. Now, let's raise a toast to the next 25 years and many more happily-ever-afters to capture!
Describe your "style" of wedding photography.
Well, my dear friend, picture this: a majestic theatre where the stage of life unfolds, with each player unaware of the camera, living their emotions in the rawest form. That's precisely the essence of my wedding photography style!

I am an artisan of the candid, a documentarian of the day, a narrator of nuptial tales. I thrive on capturing life through my lens as it happens, preserving those fleeting, in-between moments that are filled with pure, unscripted emotion. The stolen kisses, the tearful smiles, the spontaneous laughter, the soft, loving glances - those are the moments I live for.

Think of me as a love-story paparazzo, blending into the background to catch your tale as it unfolds naturally. No staged shots, no artificial poses, just pure, undiluted life happening in front of my camera. This documentary style allows me to create a wedding album that is more than just a collection of photos; it's a vibrant storybook that truly captures the spirit of your special day. So, ready for your candid close-up?
What's the typical wedding coverage package that you offer? What is the price?
Lights, camera, action! Let's dive right into the magic of our wedding packages!

Our typical collection, a true crowd-pleaser and affectionately known as the 'Capture-the-Magic', comes in at a charming £1800.00. It features all my expertise in photography, ensuring that no special moment goes uncaptured. It's a joy-filled journey of clicks and flashes that immortalises your wedding day in a bespoke album.

But then, my starry-eyed friends, we have the absolute pièce de résistance, the 'Epic Love Story'! This beloved package is priced at a grand £2850.00. Here's the big reveal: it's not just photography - it includes incredible 8K Video as well! Imagine your love story captured in ultra-high definition, creating a cinematic experience that feels like it's straight from a romantic blockbuster. It's no wonder our couples absolutely adore this collection!

So, whether you fancy the 'Capture-the-Magic' or the 'Epic Love Story', we have something for everyone. And remember, in the end, you'll have an enchanting gallery or a vibrant film that will bring your magical day back to life, every time you look at it!
Do you have a studio where we can meet? Do you use Skype?
Ah, the wonders of modern technology! While I might not have a physical studio for us to meet, our virtual meeting room is open 24/7, and it's as comfy as your favourite couch at home! You can be sipping a cup of tea in Scotland or enjoying a scone in Surrey; wherever you are, we can always meet up in the digital world.

We can chat about your dream wedding and how we can make it a timeless memory, all while you're cozy at home. I'm more than happy to hop on a call via Skype, Google Hangouts, FaceTime, you name it!

So, no matter the platform, I'm just a click away! Get your device, set a date, and let's make your love story the next great project on my calendar!
What are your professional degrees, credentials, affiliations? Have you taken any recent educational workshops or classes?
Ah, a chance to toot my own horn, you say? Well, if you insist!

I've been painting love stories with light for 25 years now, having had the honour of photographing hundreds of weddings during this time. My portfolio, built over the years, is a colourful tapestry of joyful tears, radiant smiles, and stolen kisses - each frame a testament to my commitment and love for what I do.

I don't just measure my credentials in degrees and affiliations but in the countless 5-star reviews and heartfelt thank-yous from the couples I've worked with. They are the true badges of honour, the testament to my dedication and skill.

Education is an ongoing journey, not a destination, and in the rapidly evolving field of photography, it's essential to stay on the cutting edge. I continually strive to learn and grow through various workshops and classes. Recent ones include advanced post-production techniques and mastering the art of natural light for stunningly candid shots.

So, rest assured that your special day will be captured by a seasoned professional who combines years of experience with a dedication to ongoing learning, ensuring your wedding photos are nothing short of magical!
Is there anything else you'd like to share about yourself?
Absolutely, there's always a bit more to share! Apart from my all-consuming love for capturing the most beautiful moments in people's lives, there are a few more things that make me, well, me!

Over these 25 spectacular years in wedding photography, I've not only witnessed countless "I do's" but also developed an uncanny knack for knowing exactly where to be at the right time. Some call it intuition, some say it's experience, but I like to think of it as my 'photo-sense' tingling!

What truly sets me apart is my ability to seamlessly blend into the wedding crowd, like a ninja armed with a camera instead of a katana! My style leans towards the candid and documentary, which means I capture authentic emotions, real laughter, genuine tears, without anyone even realizing they're being photographed.

And while I'm busy clicking and capturing, I make sure to do it all with a sense of fun, joy, and adventure. A wedding is a celebration, after all, and I'm there to contribute to the merry atmosphere, not just to document it.

Finally, a fun tidbit about me: I've developed an impressive dance floor resilience, often finding myself in the thick of energetic guests, dodging bouquet throws and confetti showers, all to get that perfect, vibrant shot! So, in a way, I'm not just your photographer - I'm an honorary guest, sharing and immortalizing your joyous moments.

That's me in a snapshot, no pun intended! Now, let's focus on you and how we can make your special day unforgettable!
More...
1 Featured Couple
More Photographers in South West England