Sofia Camplioni
Sofia Camplioni Photography
$$$$
Contact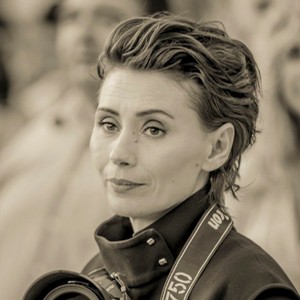 Τhe wedding day is like a white canvas where I will capture your wedding day the way you will remember it for the rest of your life.

More...
8 Recommendations
When I saw her at another wedding I knew that she would be the photographer at my wedding !!! She is an awesome professional, she knows her job , a very positive person, flexible, with creativity and imagination. I have the best photos from my wedding and of course I can't wait for our next collaboration !
ELENA + GIORGOS
Sofia was the best choice for my wedding. She was very kind and made me feel very calm. She did an amazing job and i have the perfect photographs to remind me my special day. We are all very satisfied.
CHRISTINA + GIANNIS
Working with Sofia and her husband Chris was great. Leading up to the wedding, we met with Sofia to discuss the details of how we wanted everything to go; she always made the atmosphere very relaxed and welcoming. On the day of the wedding, she went to my wife's house to photograph her preparation, while Chris came with me and my family to photograph us and then we all met up at the Church. Chris was just like one of the family with us; you barely noticed him in the sense of a photographer being there. He fit into the group like an old friend, while still managing to capture the essence of
Read More
the moment(s). The quality of the pictures (and the number) were both impressive. I was very satisfied, and Sofia and Chris even stayed extra at the wedding reception (which itself went until 5 am the next day) to take some more pictures. They managed to capture just about every electrifying smile/face that day. Then, a few days later, we went with Sophia to a location close by the sea to take more pictures. It was a location that I've actually been to quite a few times and never really noticed its potential as a backdrop. Sofia has a talent for taking the seemingly ordinary and mundane and exploiting it as the perfect, idyllic scene for a picture. She and her husband make a great team, and they've got a definite talent.
MARK + STAVROULA
More...
More Photographers in Thessaloniki