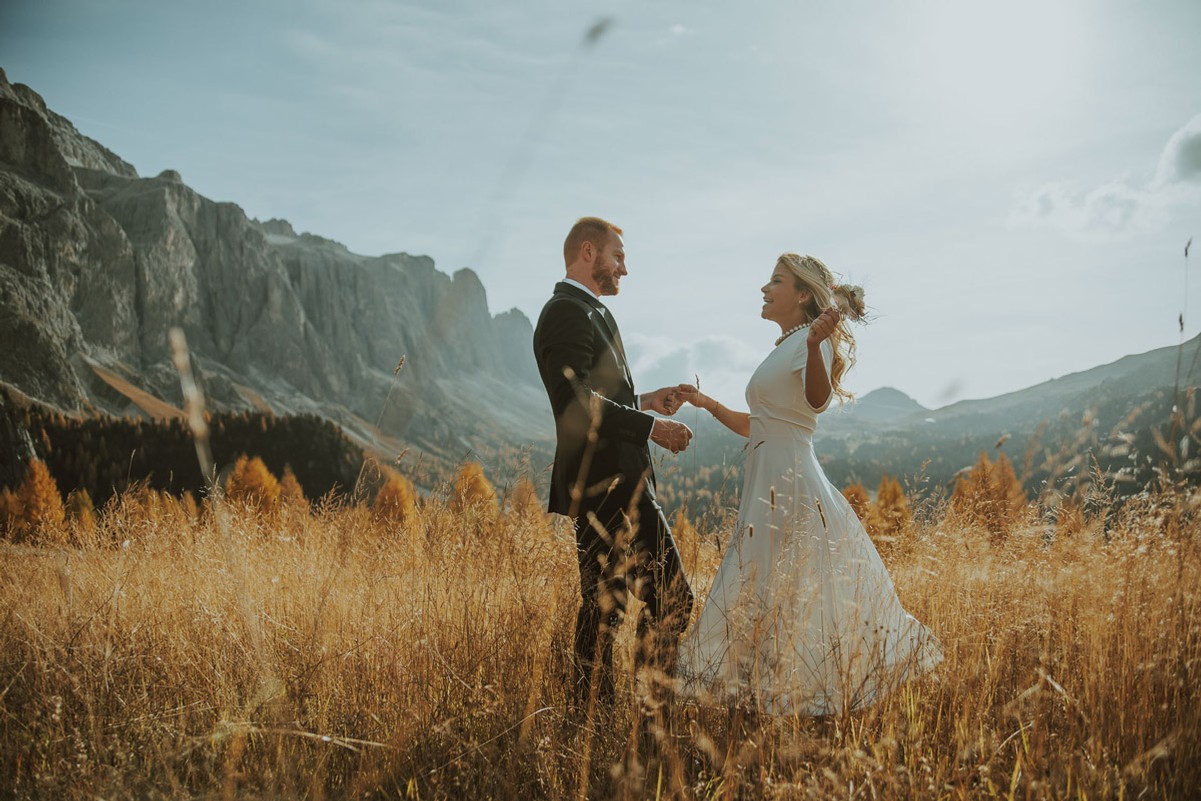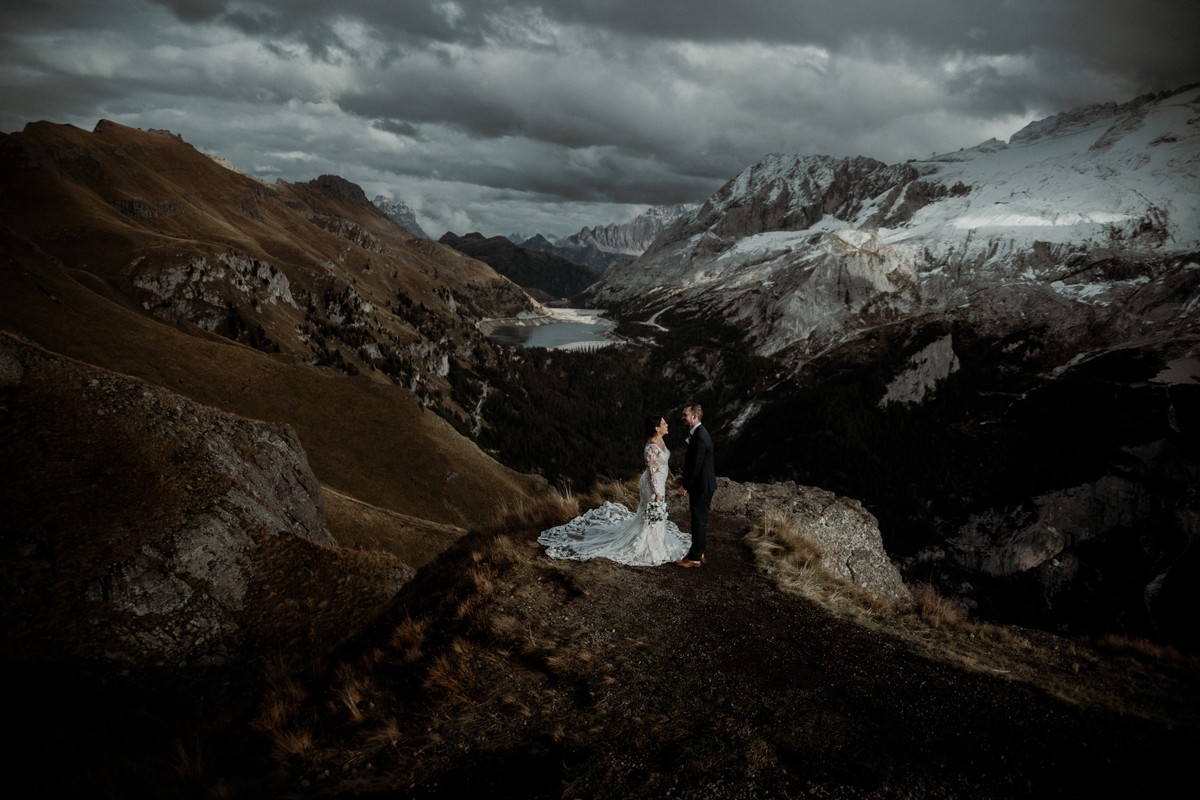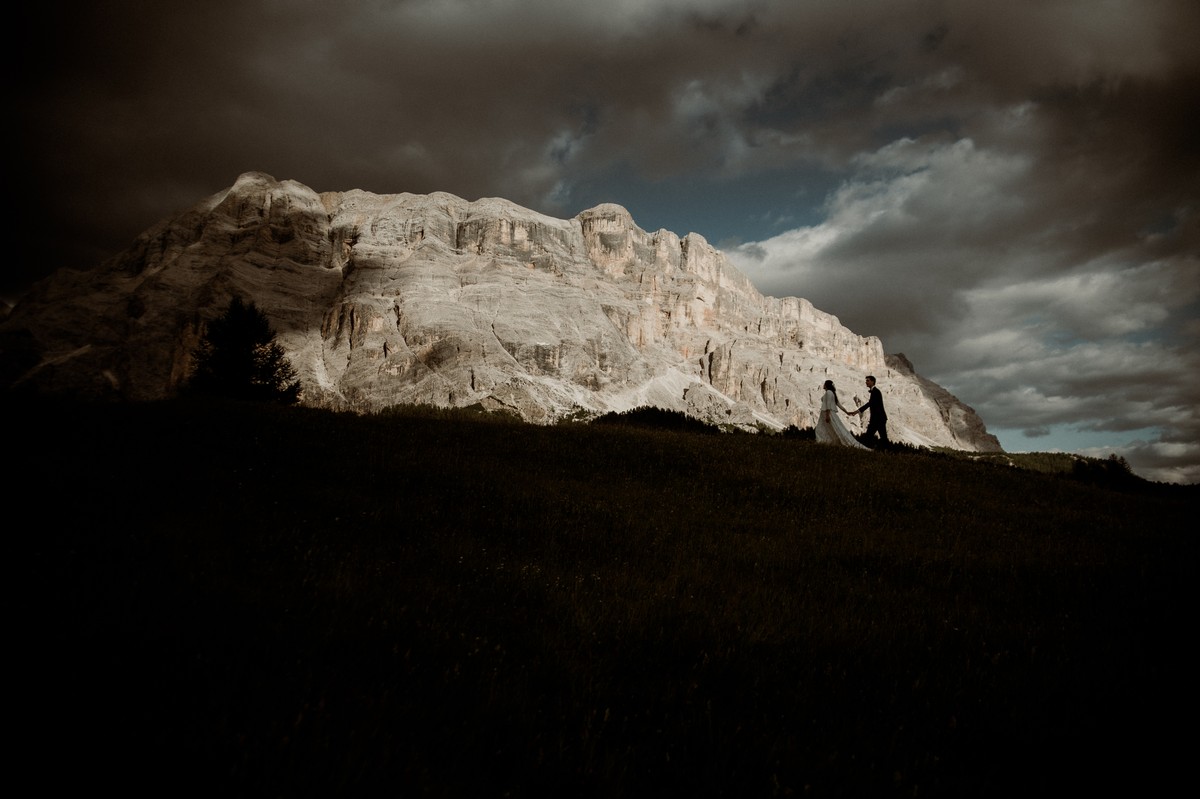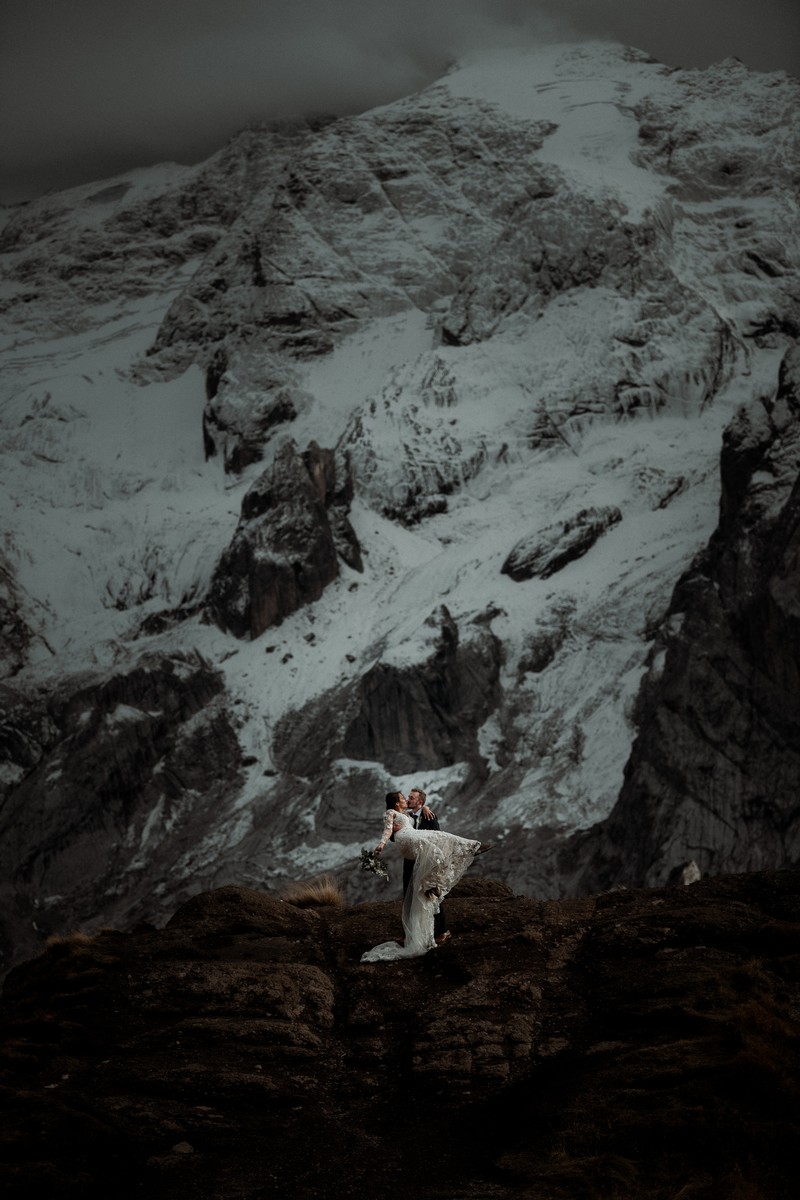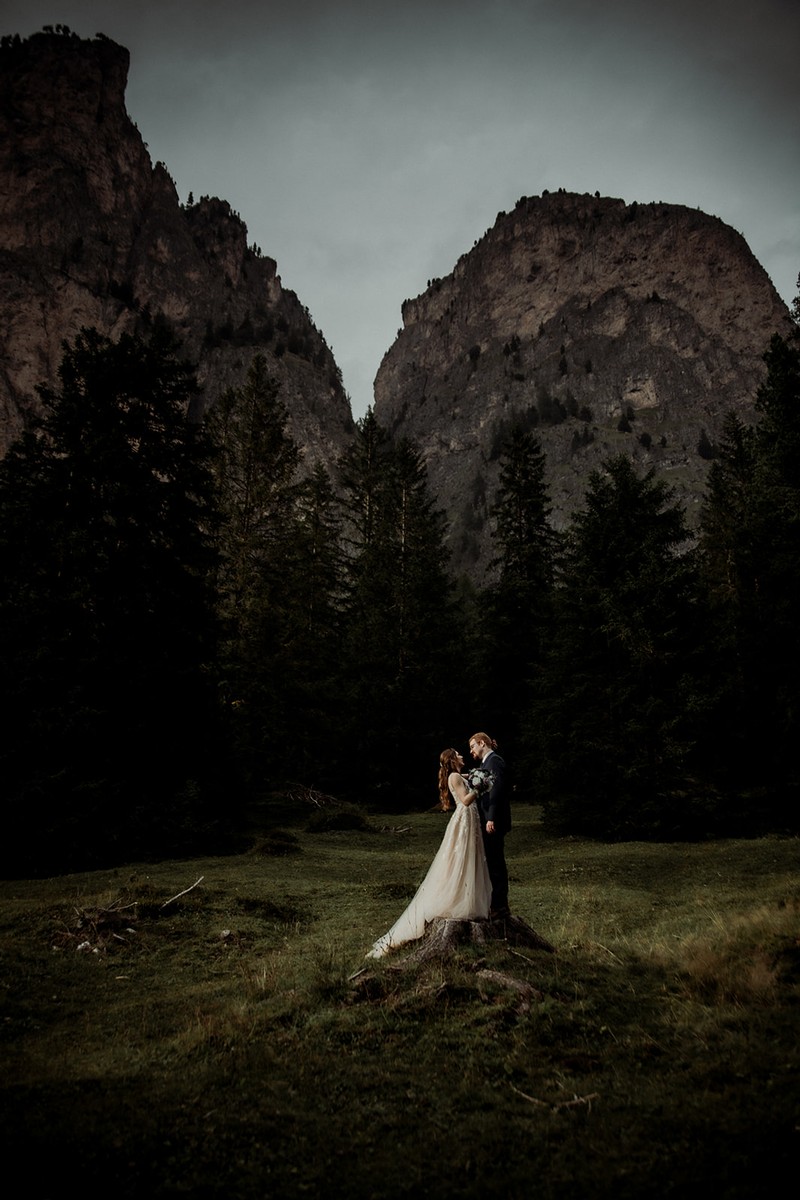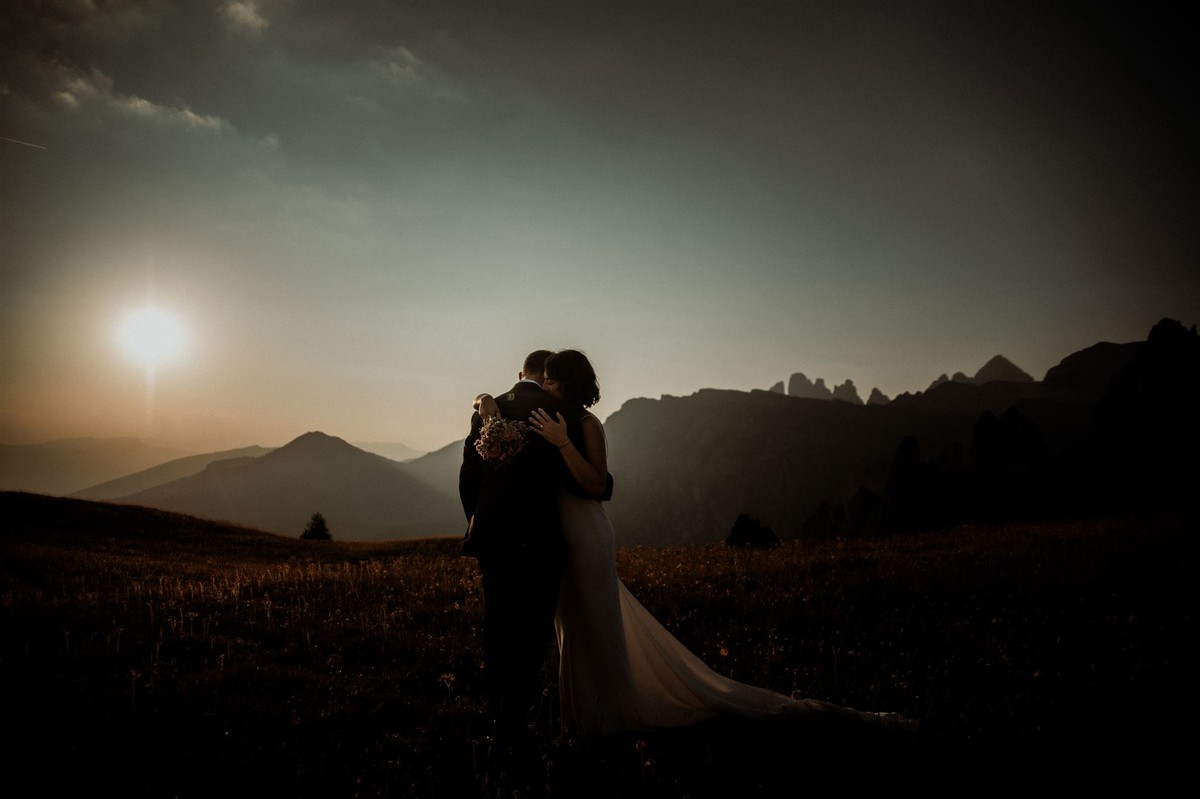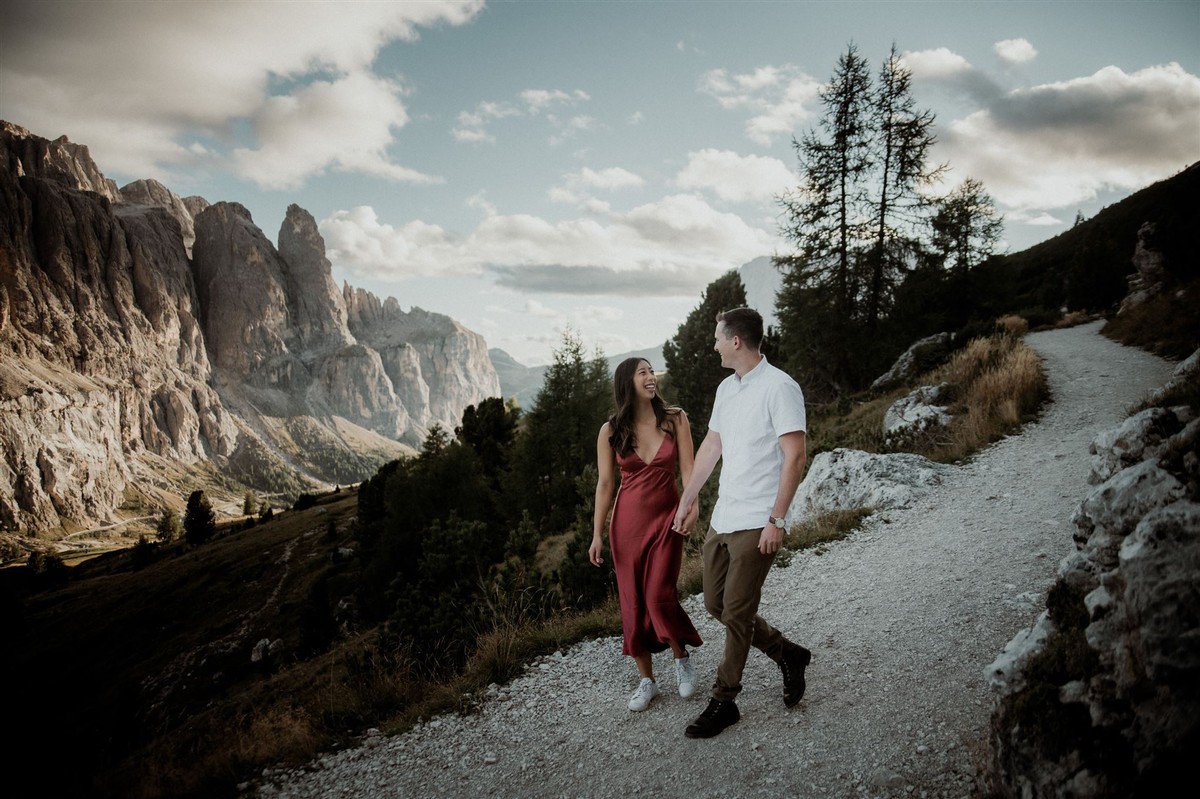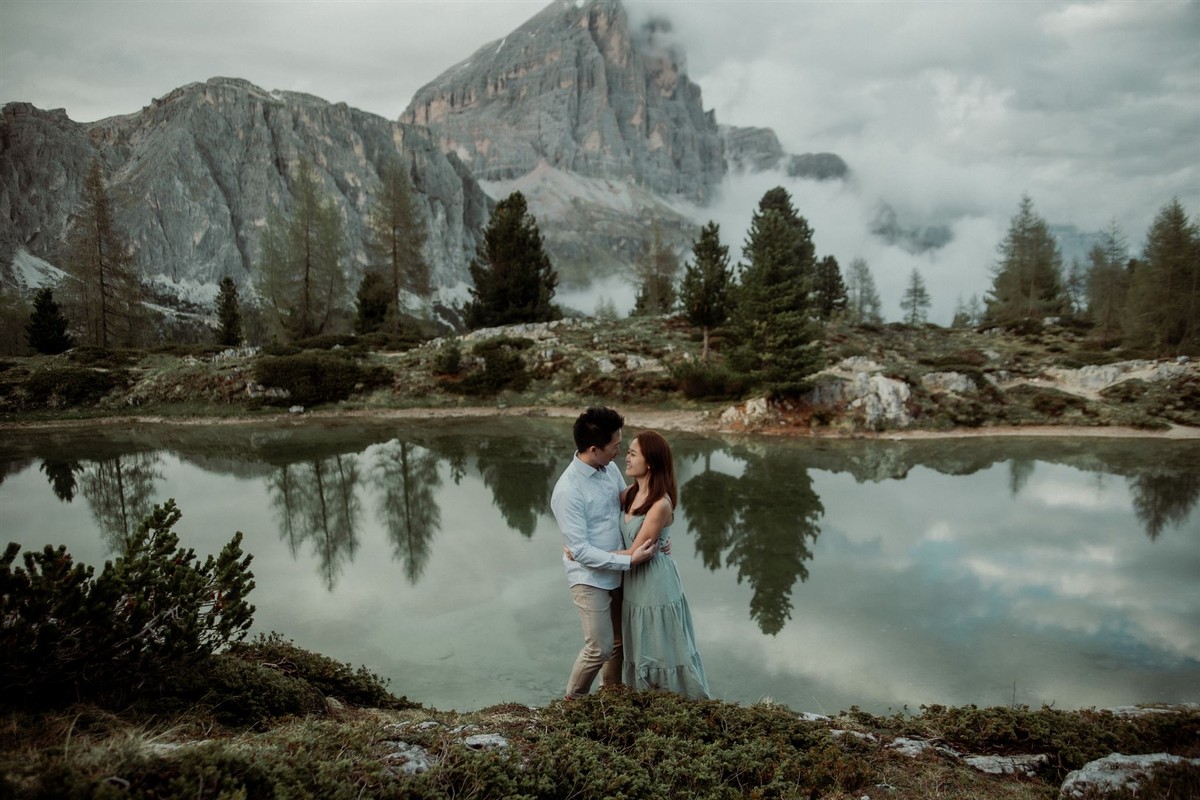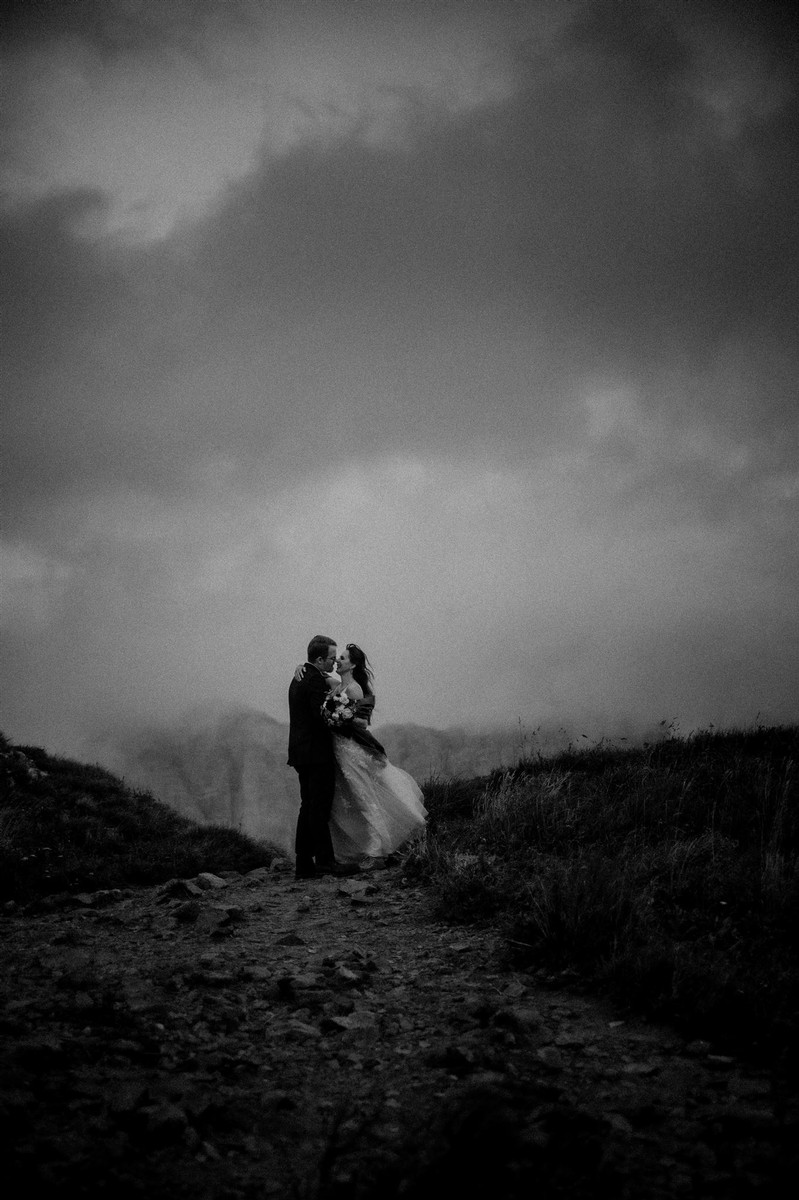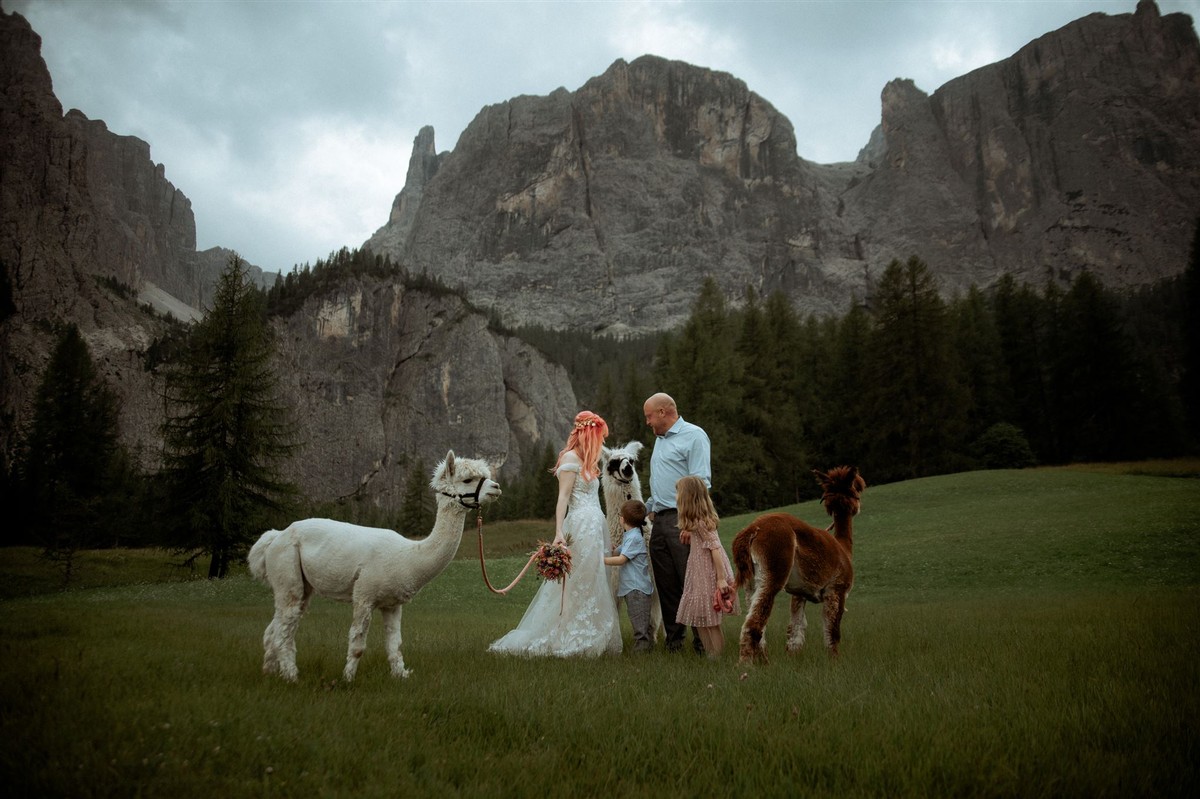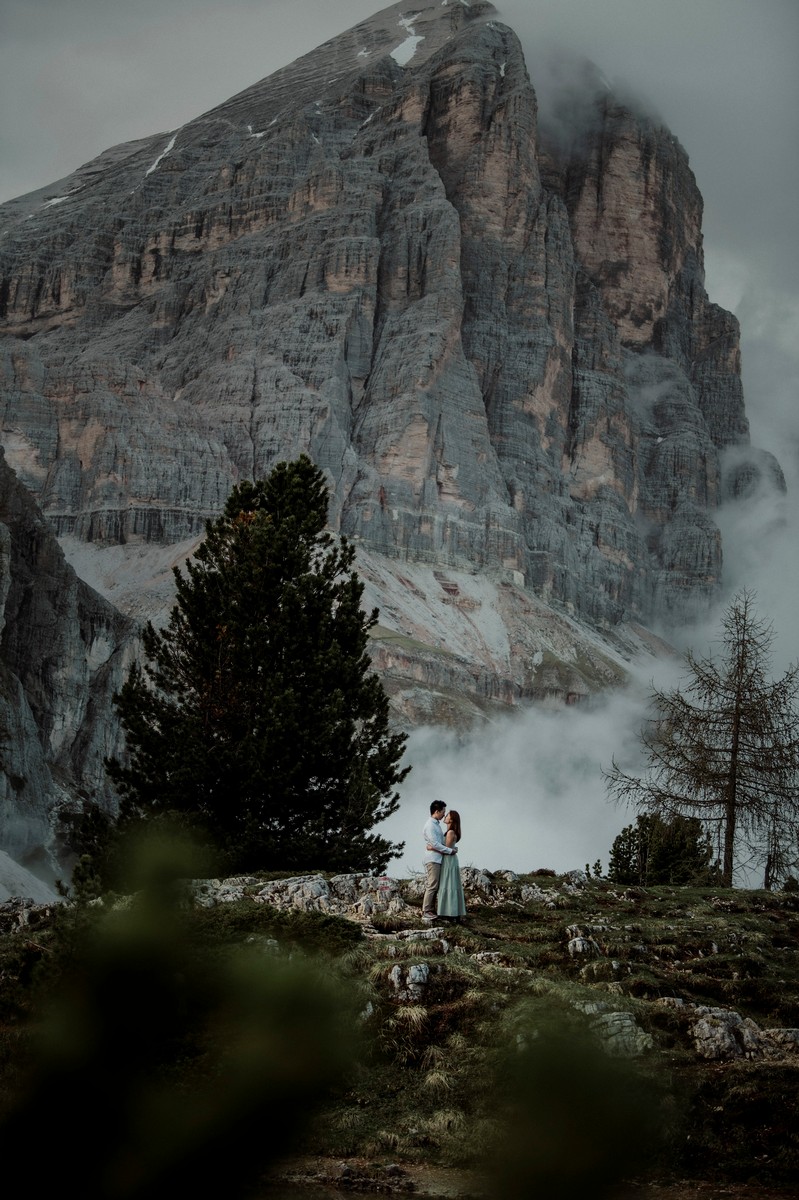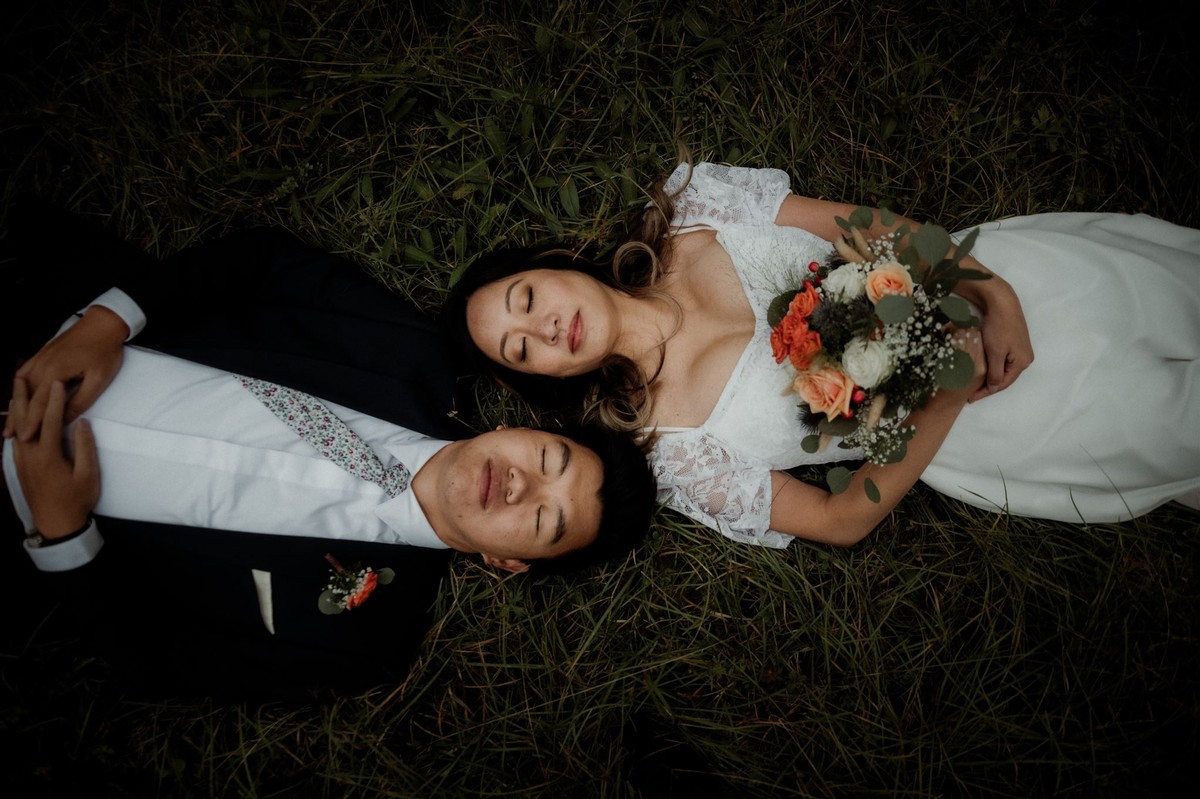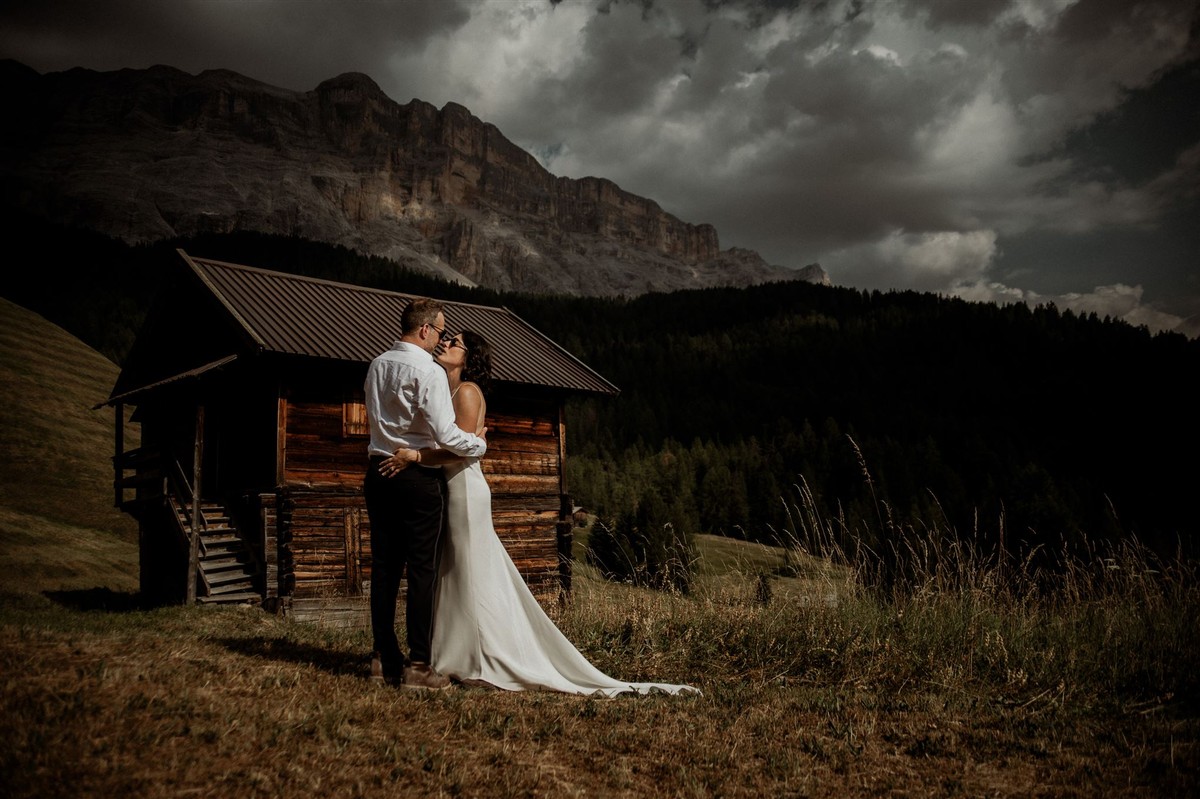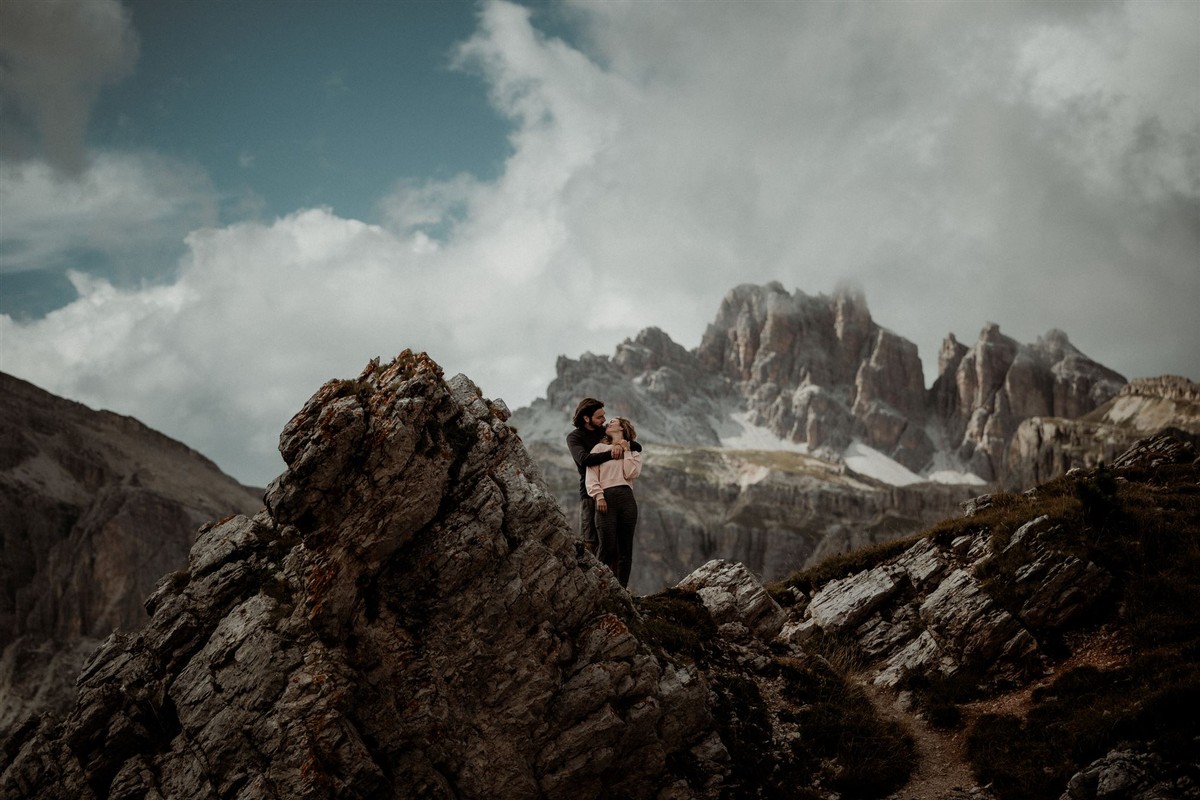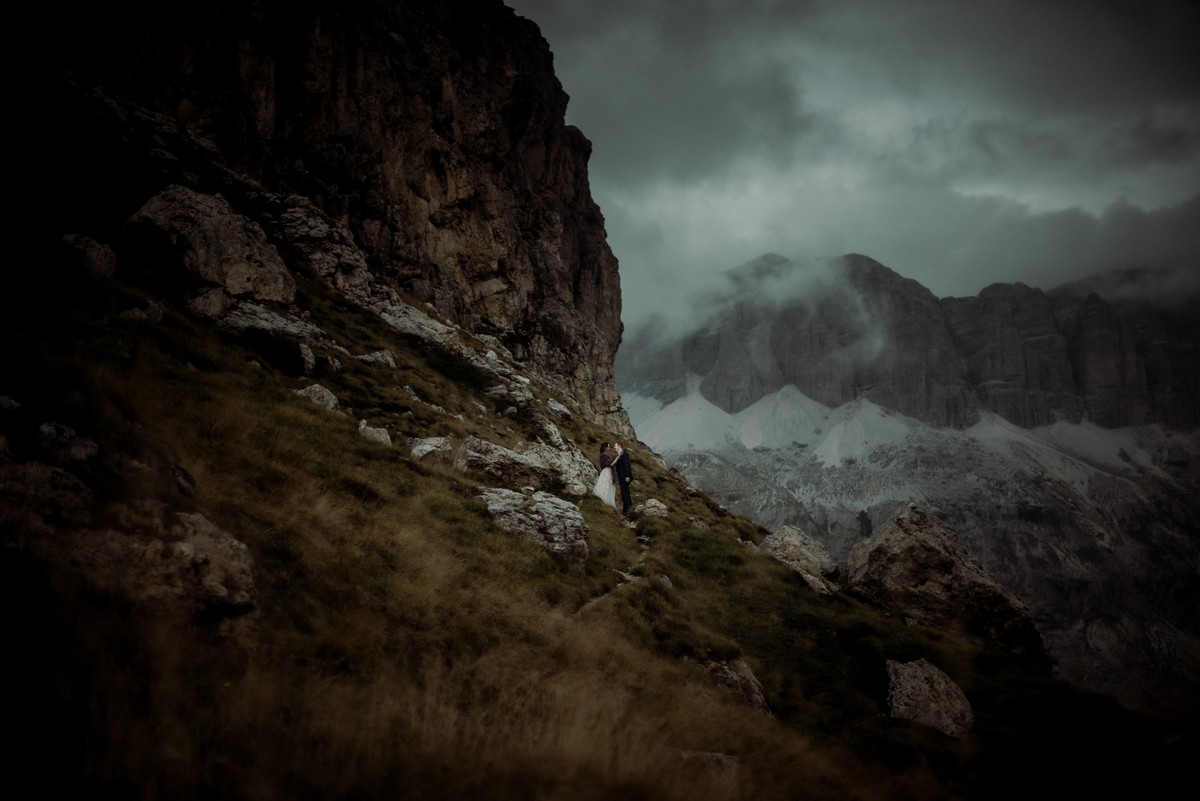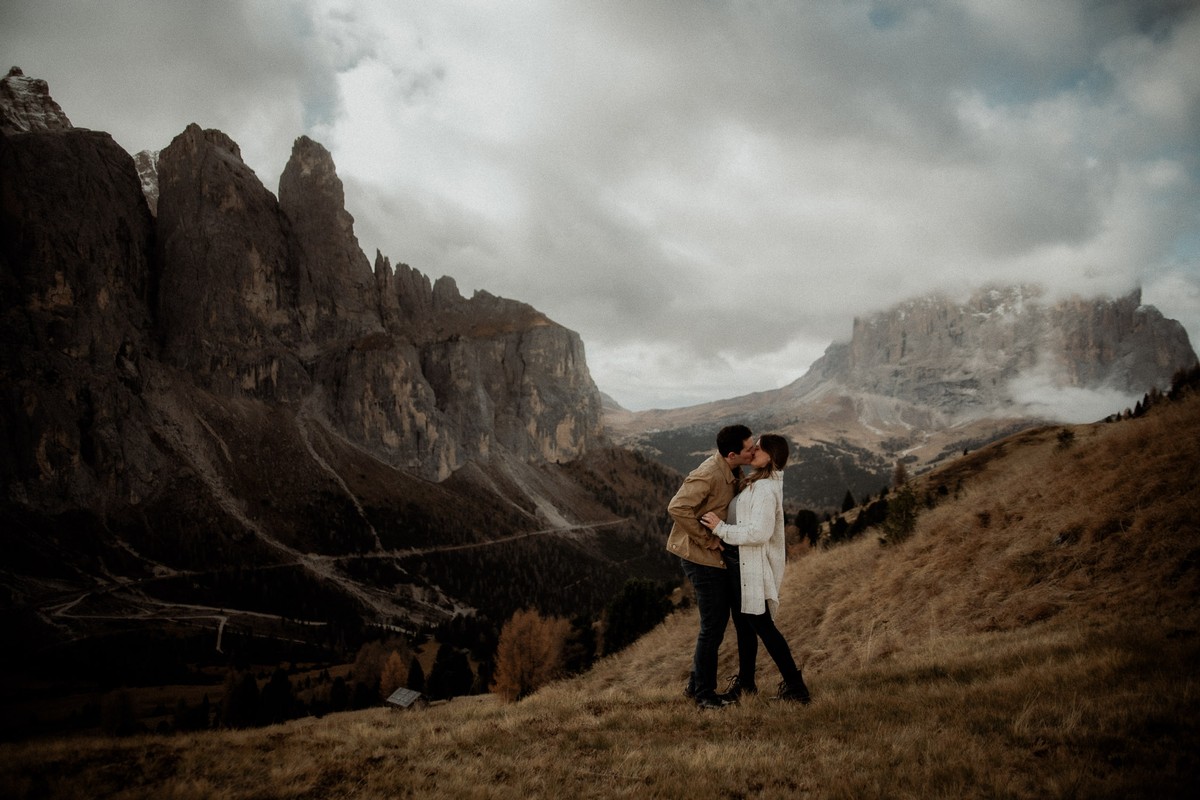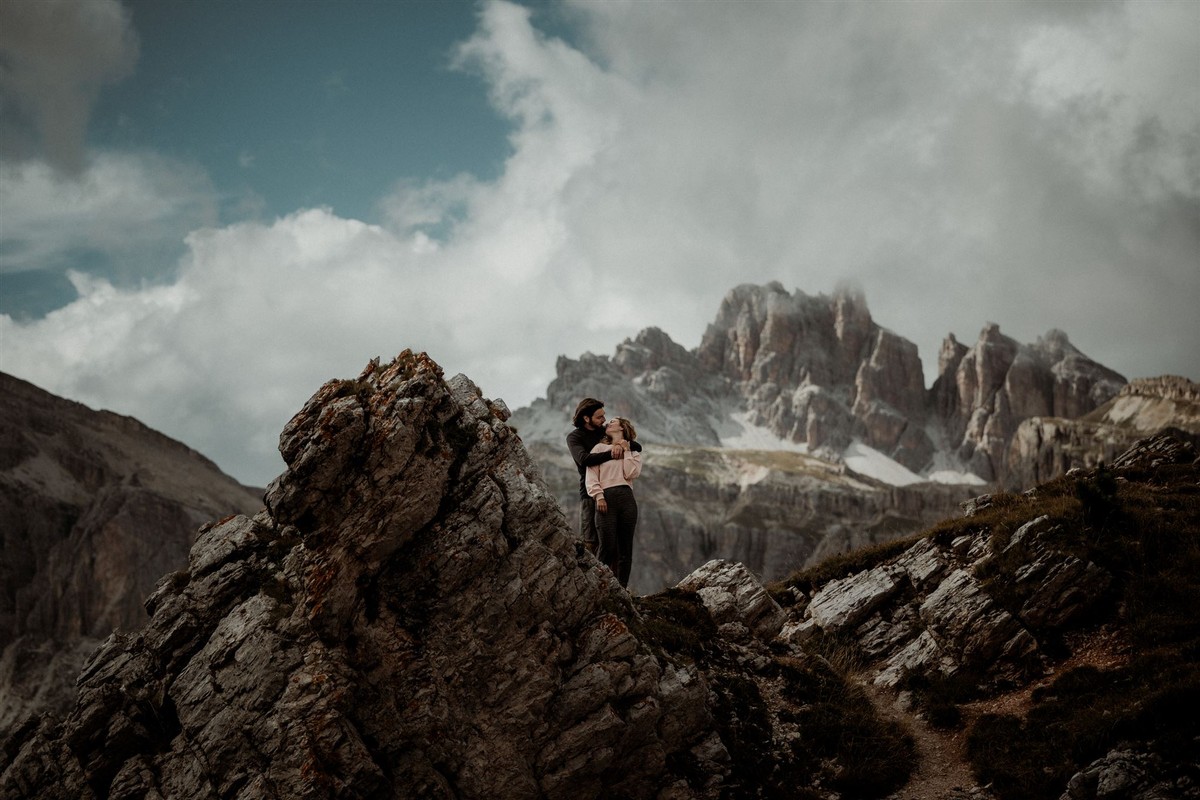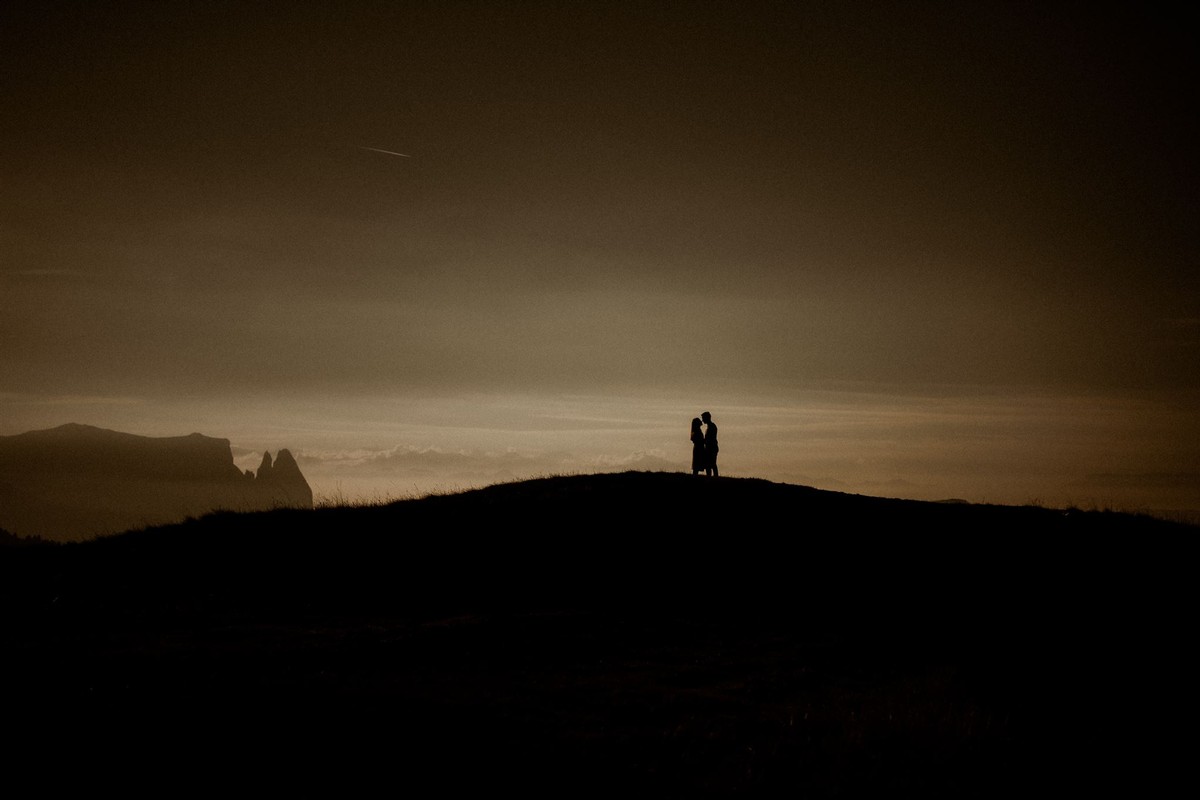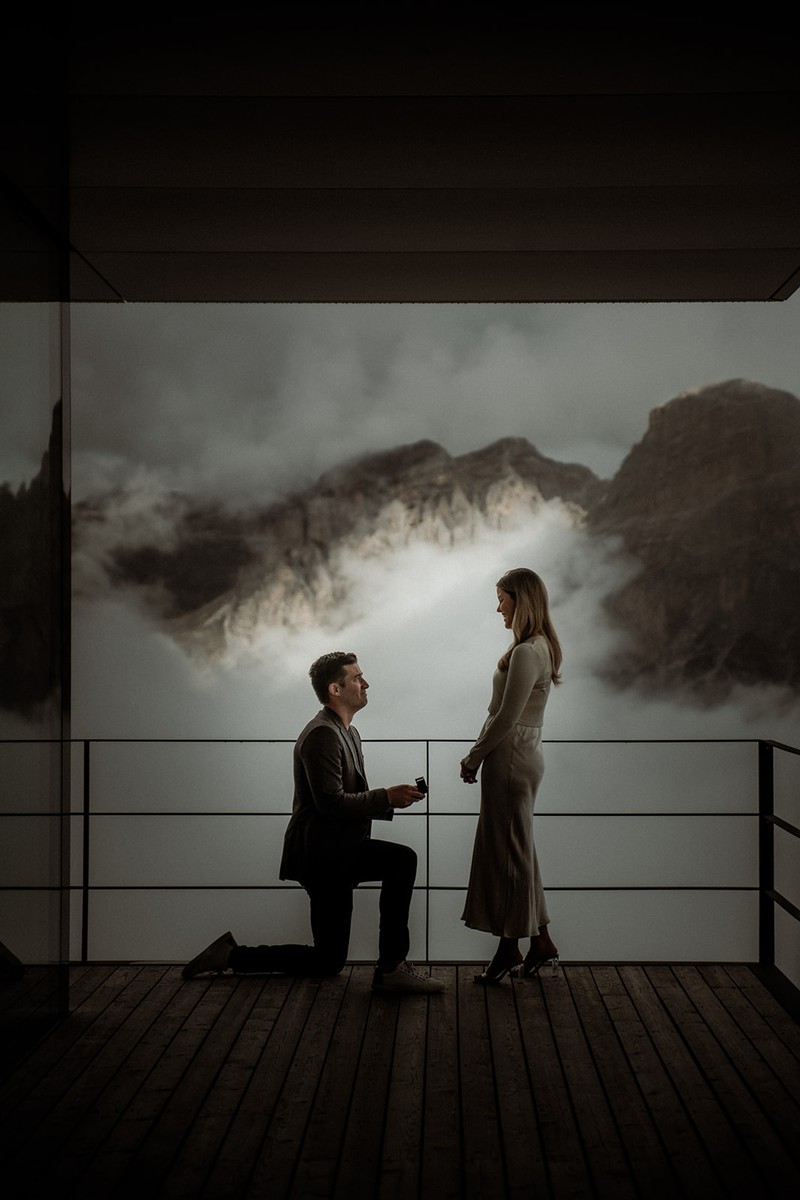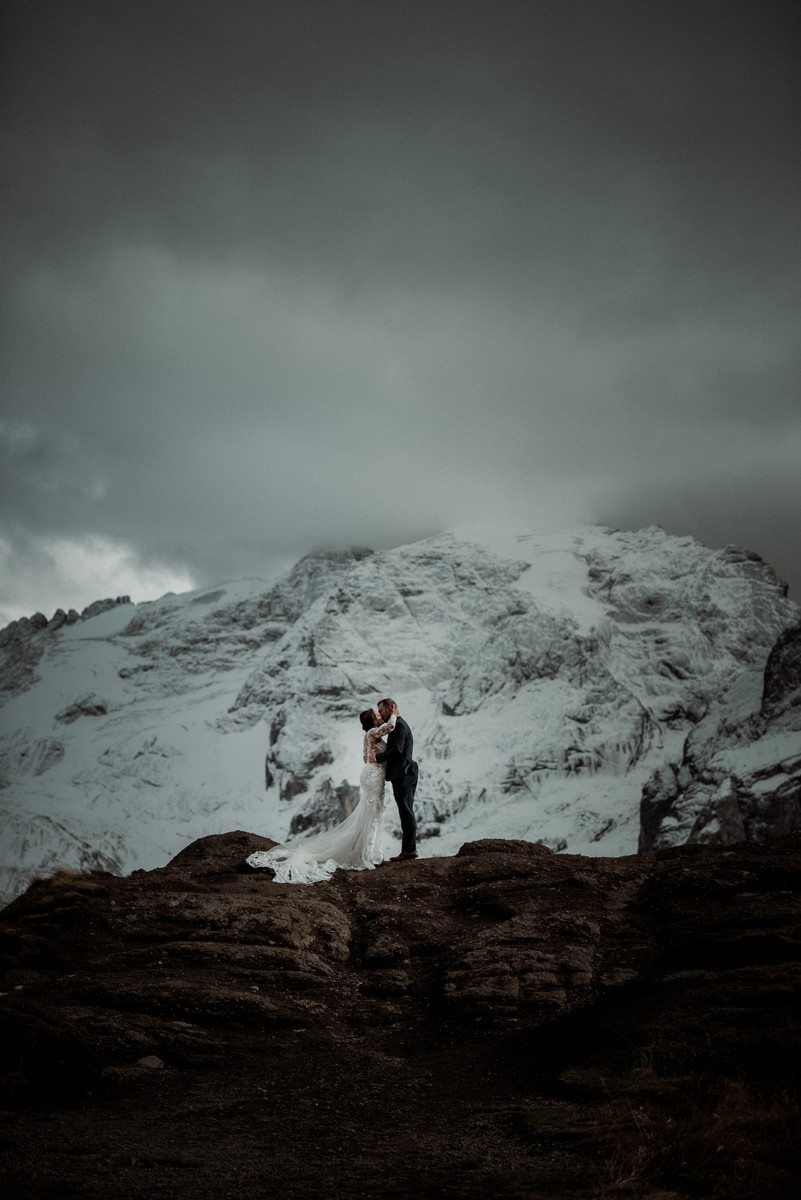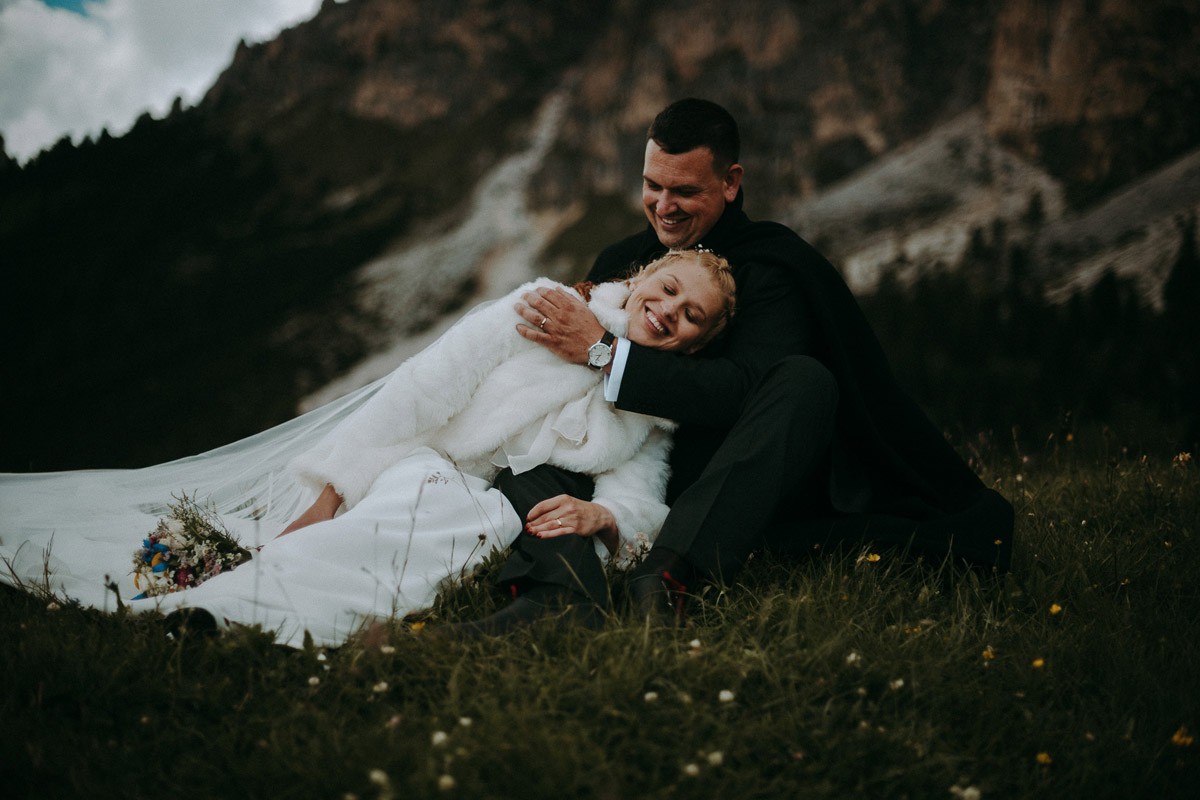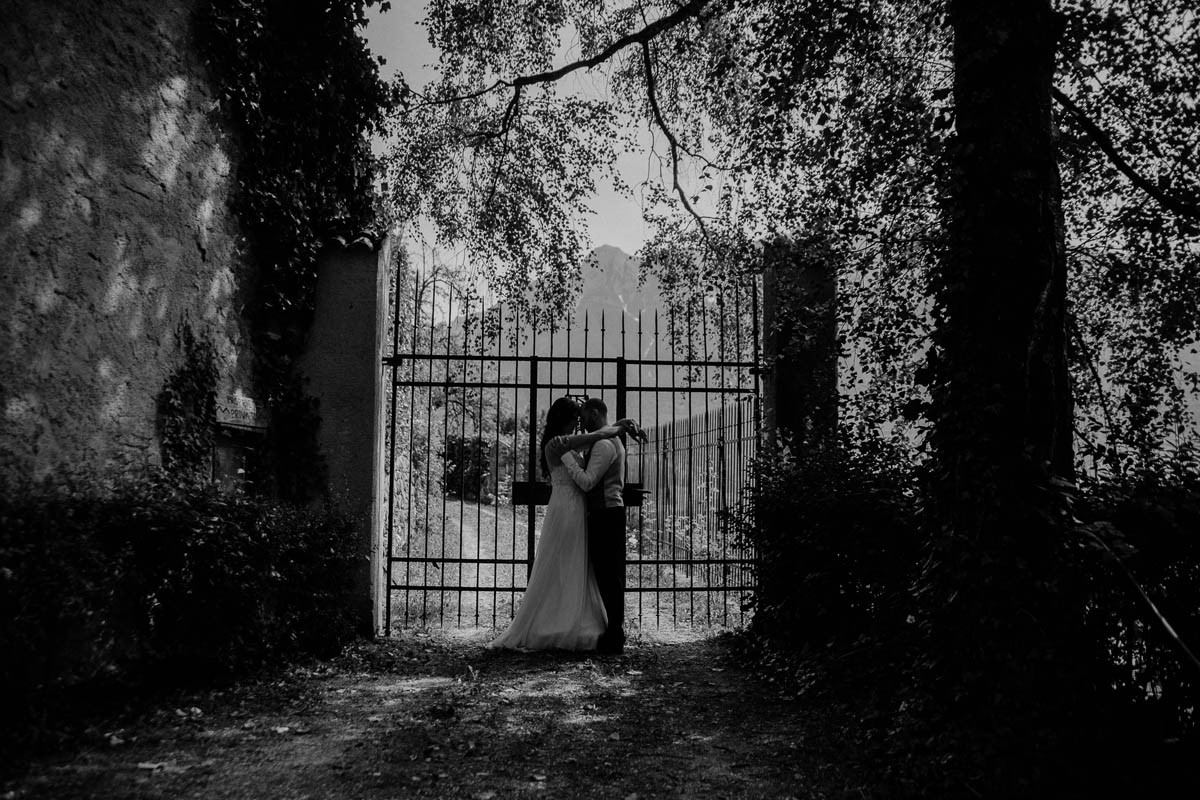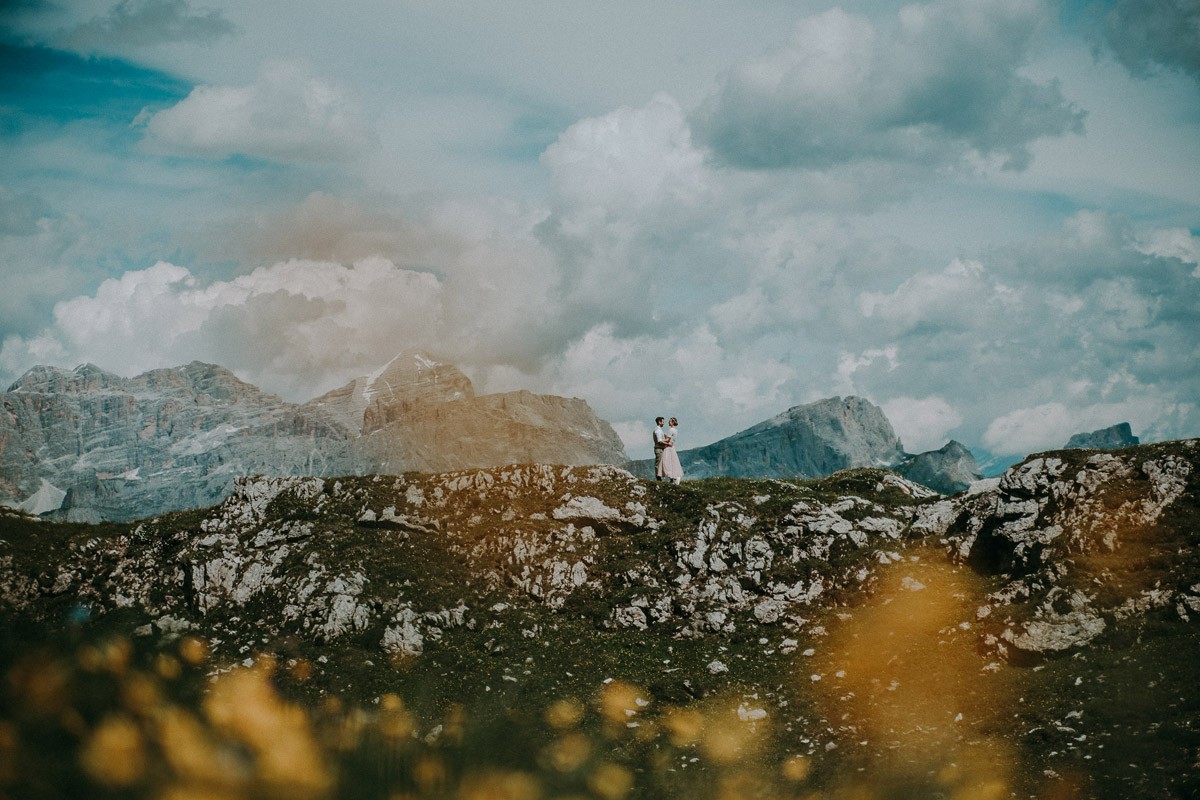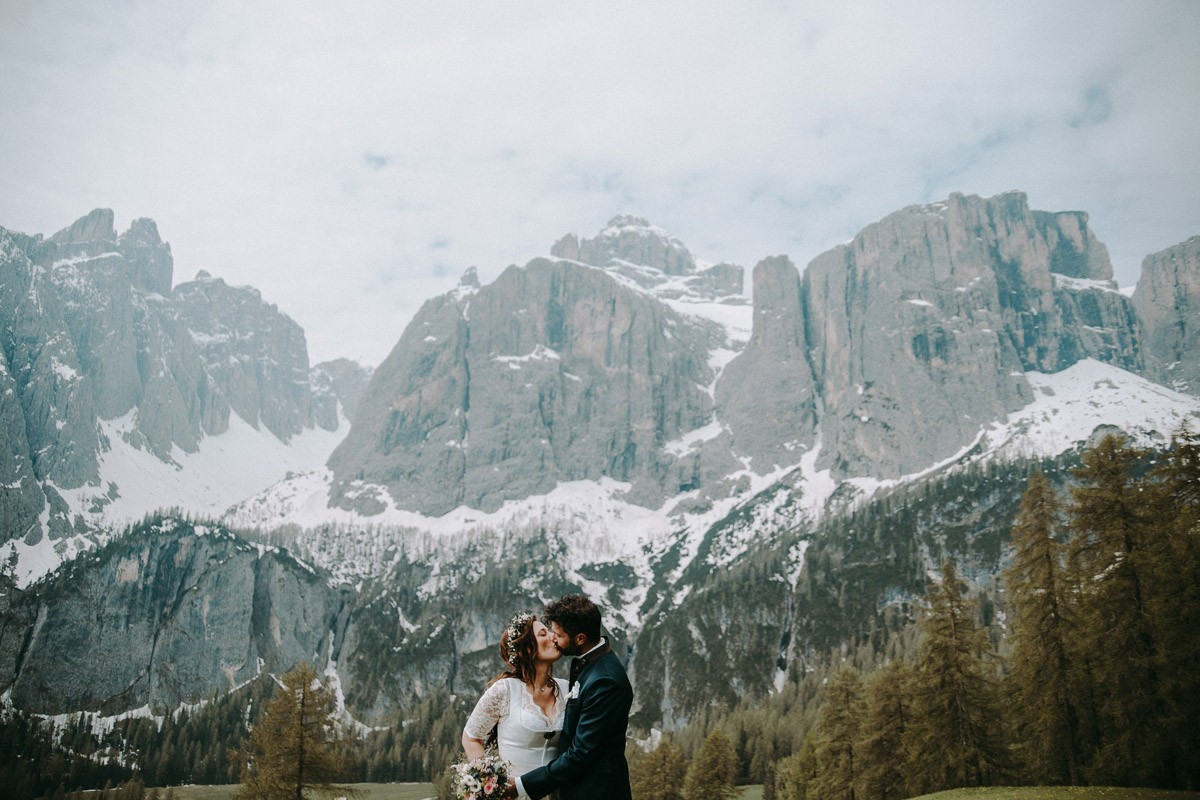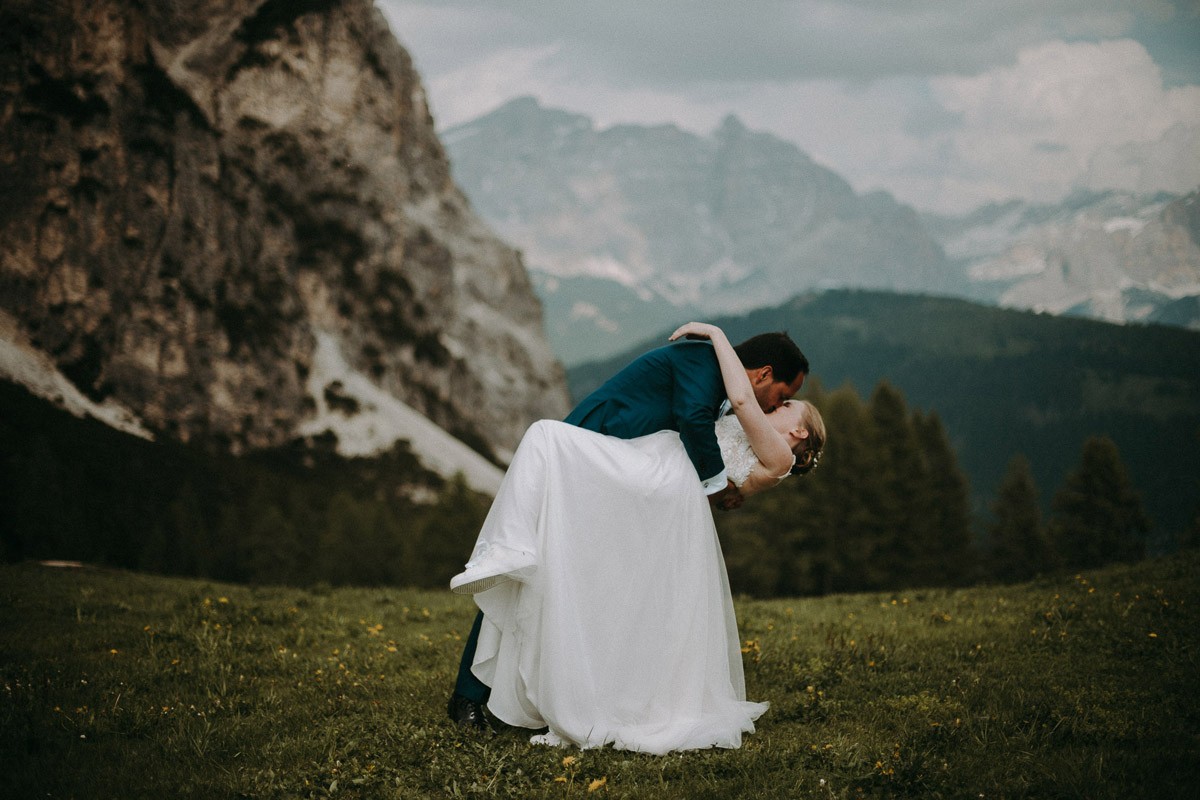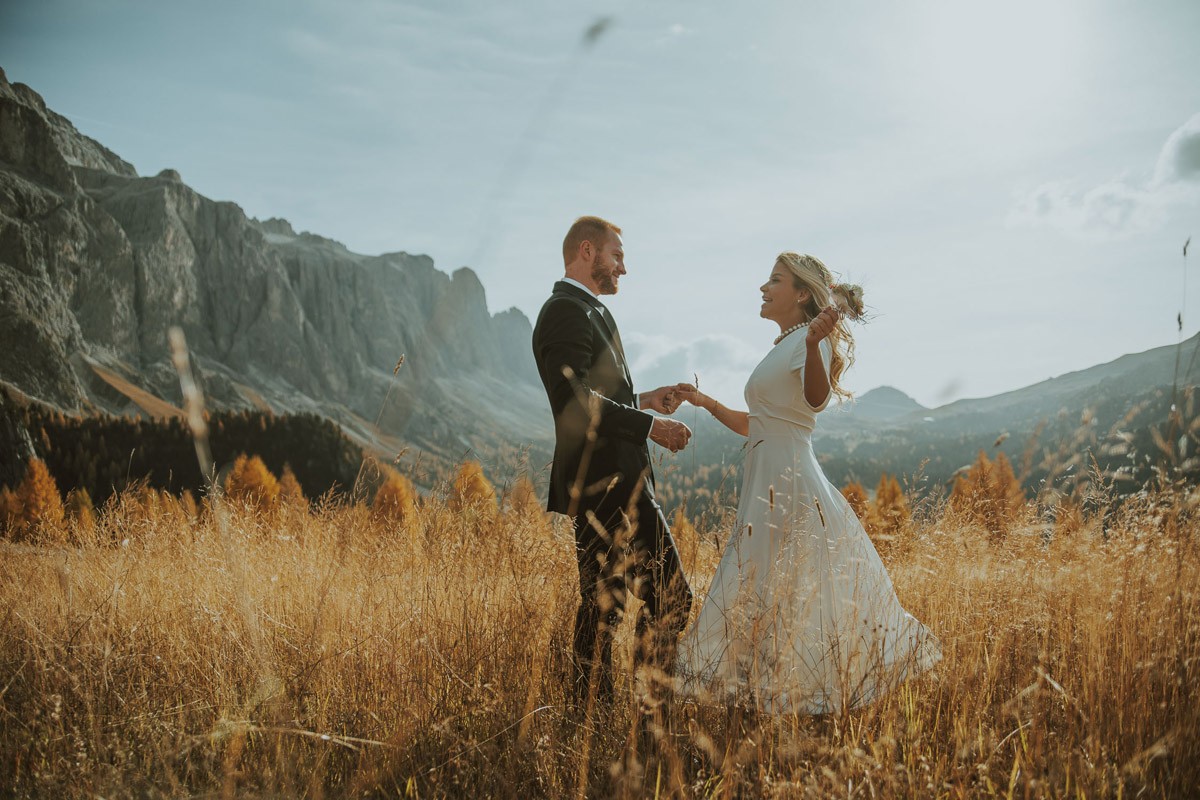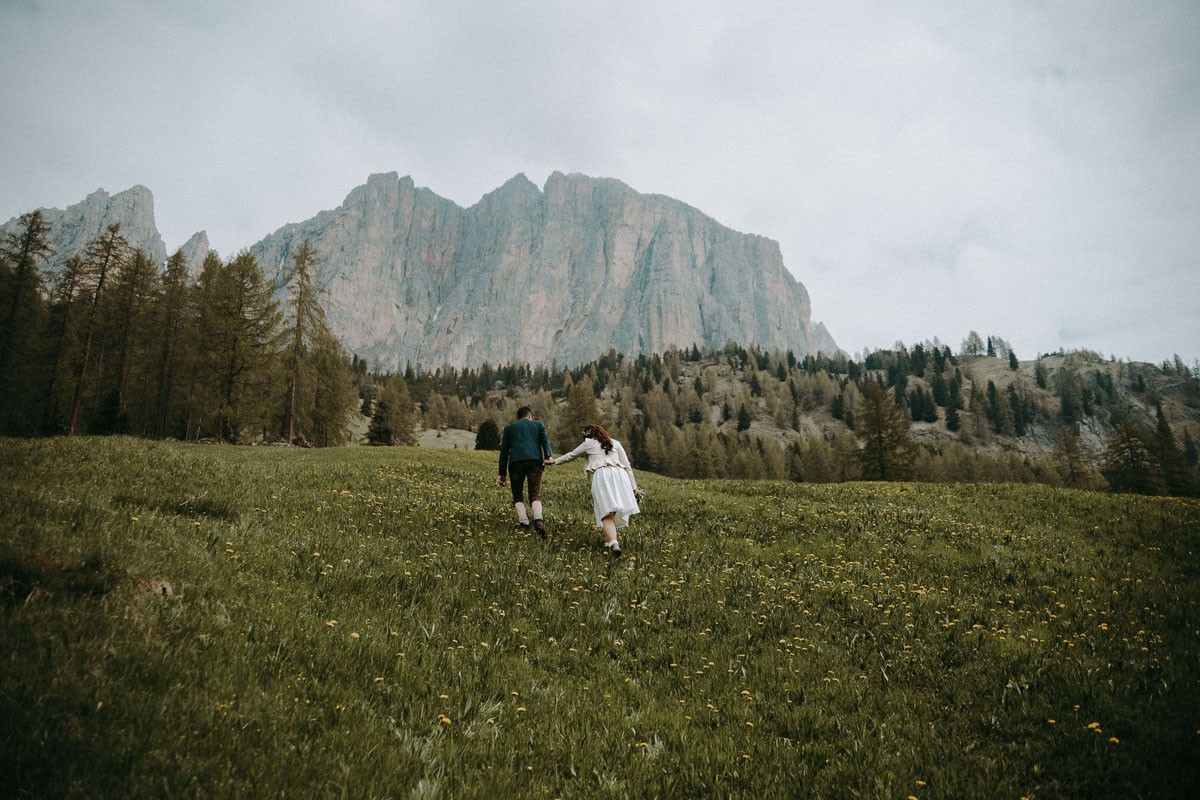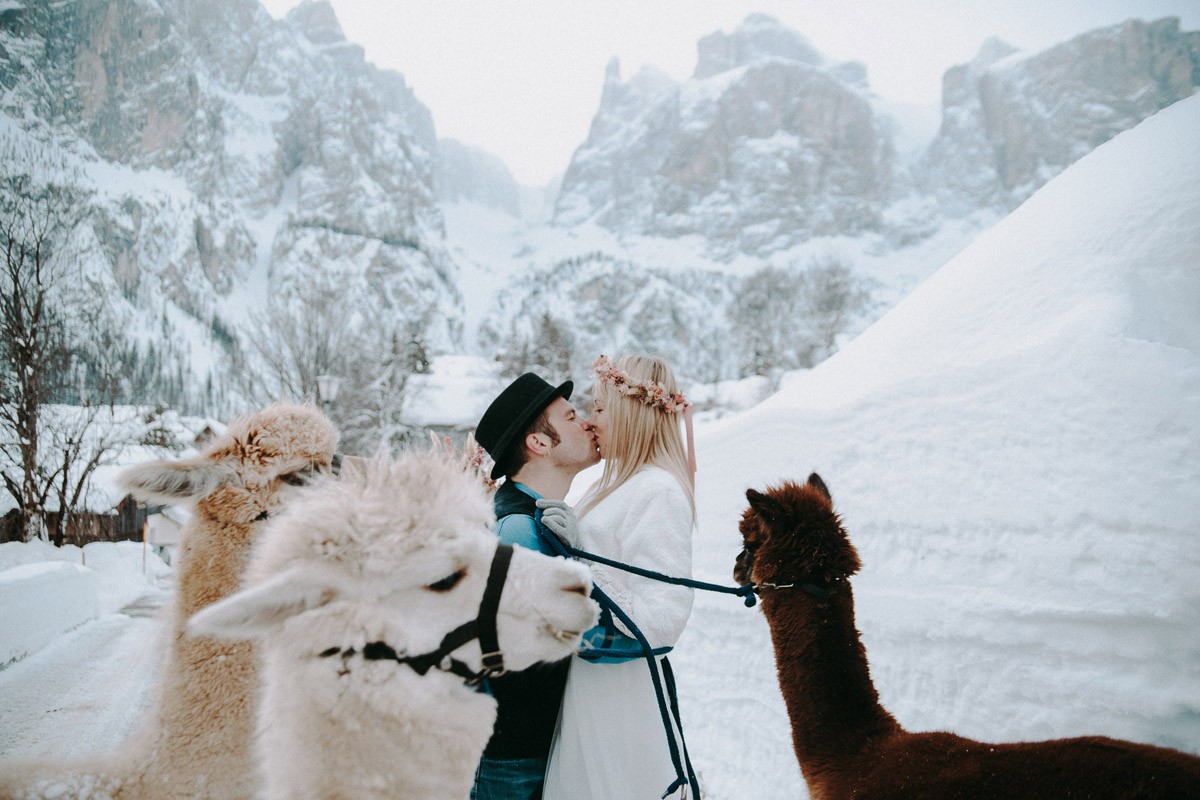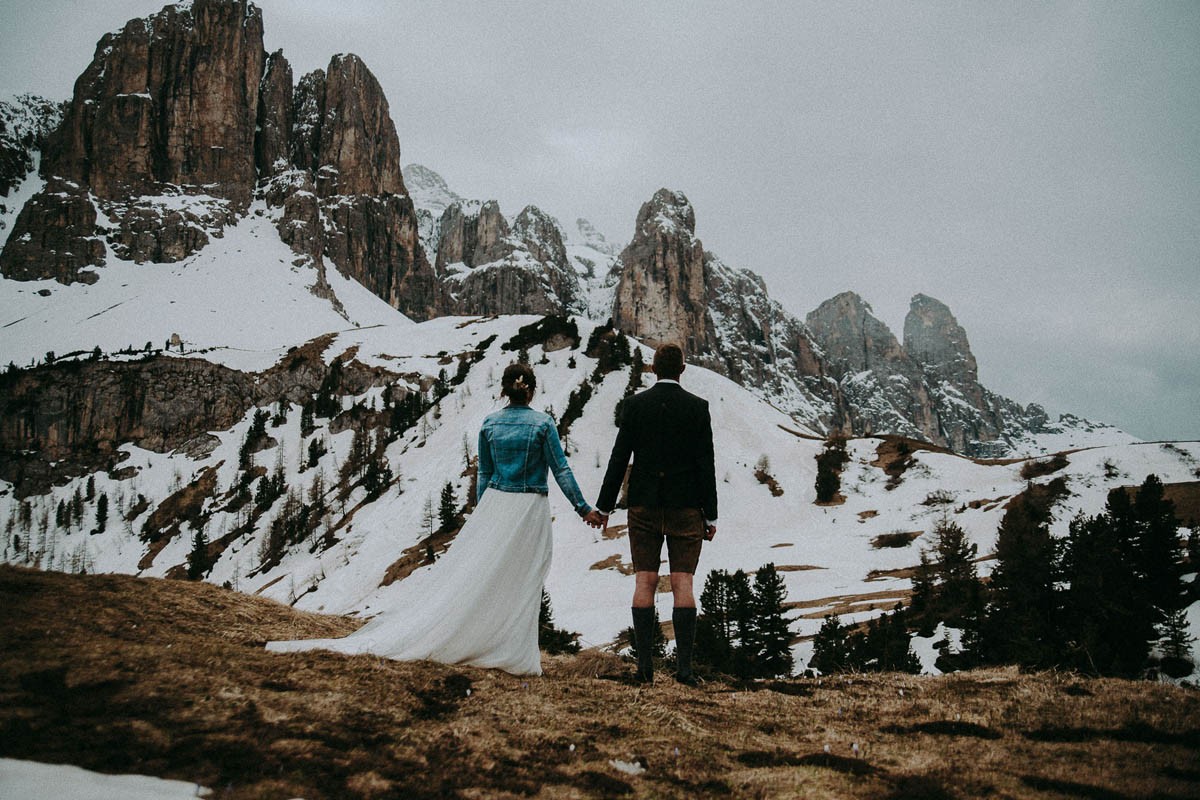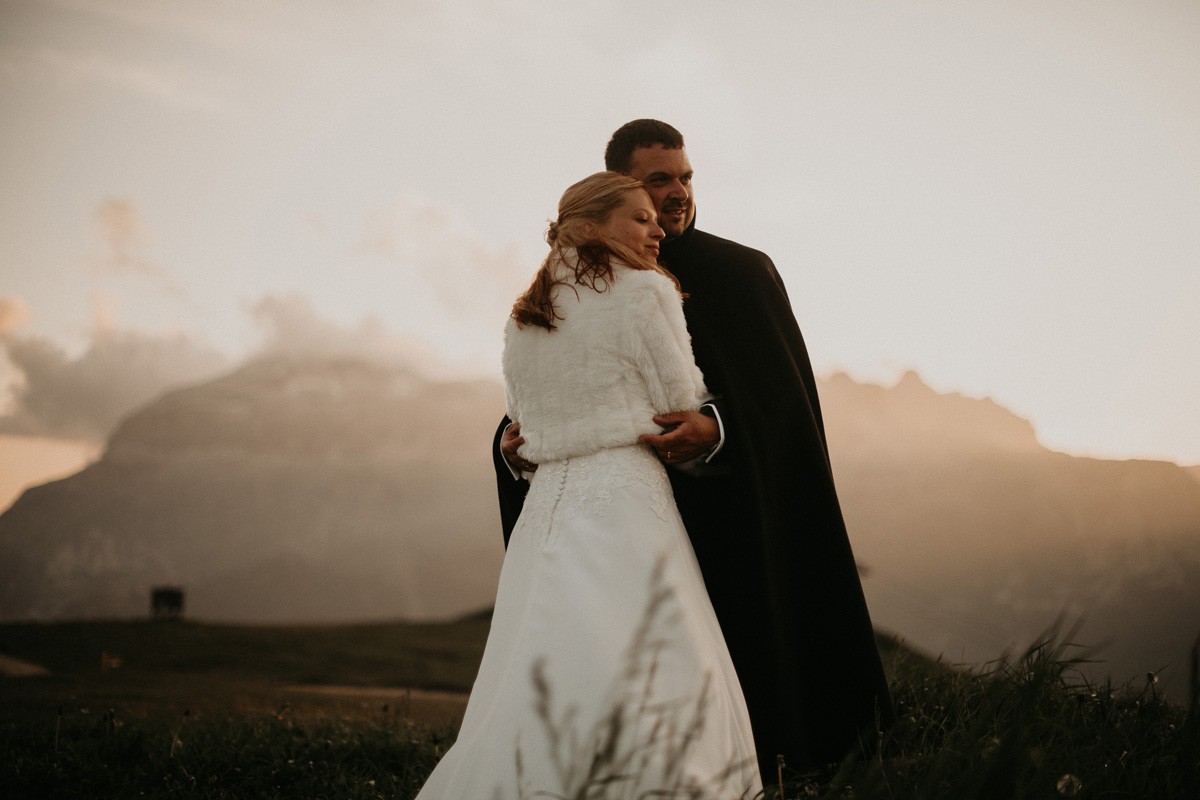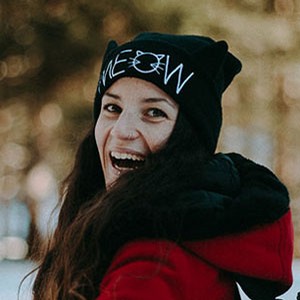 For your wedding to taste like
Magic & Fearlessness
Because at the end of the day, you're self-empowering badasses.
You deserve a wedding that fits that kooky you.
No regrets. No compromises.
What Matters To You For Your Elopement Wedding, Aren't Those Typical Things

You don't care about lots of decorations, lots of invitees, lots of things that are simply "too much".
So why try to fit into a box everybody else is?

I totally get you: What matters to you is a stress- & drama-free wedding, that gives you space to vibe out - to enjoy little things like holding hands whilst peacefully walking towards your perfect elopement spot or enjoy some scattered raindrops on your skin.

I'm Ellen - A local Dolomites Elopement Photographer that helps peppy couples getting married in the beautiful mountains in a way that reflects them 100%.

- Breaks wedding rules that don't serve you, and gives you tailored new ideas instead!
- Makes sure you avoid typical tourists mistakes that end up with huge disappointments!
- Keeps you warm, safe and in a good mood - for your day to be as amazeballs as possible!

More...
More Photographers in Bolzano