Kathryn Wallace Yeaton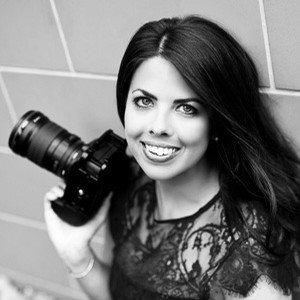 Contact Kathryn Wallace Yeaton
I'm Katie, the photographer behind Brave Hearts Photography. I'm wholeheartedly committed to my job as a wedding photographer, which means capturing all the hilarious, joy-filled, and tender moments on your big day. As a recent bride, I know how fleeting those moments are, and how wonderful it is to be able to re-live the day through photographs. I tell the whole story - not just the part where you smile at the camera and look beautiful. I'll be right there when your mom cries her face off during the ceremony, or when your partner jumps for joy (literally) when the officiant announces that you're finally married.

My photos have been featured by Bride & Groom Magazine, DIY Weddings, Westport Magazine, TODAY.com, Huffington Post, Popular Photography, International Newspapers and many other publications.

Based in East Greenwich, RI and Wellfleet, MA, I frequently photograph weddings in Newport, Cape Cod, Boston area, and Shoreline CT. I also travel internationally for destination weddings.

Read More
2 Recent Couples

CHRISTINE + RYAN
September 17, 2016


BRITT + SETH
August 16, 2015