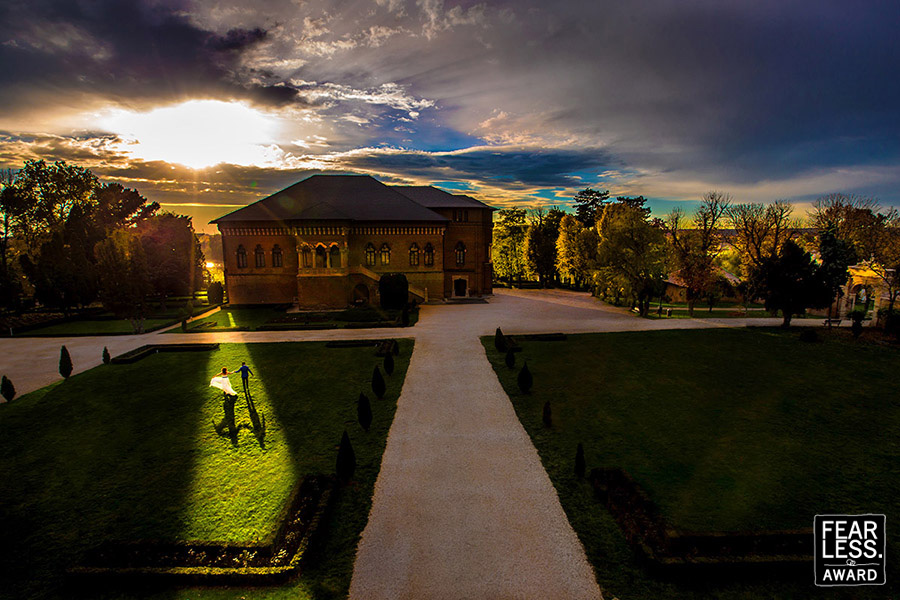 The photographer used a beam of sunlight to isolate the couple amidst the complex scene of gardens and architecture. While there's plenty of detail to enjoy throughout the rest of the frame, and to set the scene, our eyes always circle back to the couple's freewheeling pose and the long shadows that extend back toward us.
Based In:
Romania
Phone:
+40723124212
Website
Average Price:
$$$$
Recent Fearless Awards:
19
1,759
About Daniel Dumbrava:
Every time I take a picture I feel like time stops, I feel as I do not grow old anymore! I love to capture every smile, excitement, joy and happiness of the bride, groom, mother or sister in beautiful and endless moments! This is my passion!
View Full Profile
All Fearless Awards by Daniel Dumbrava