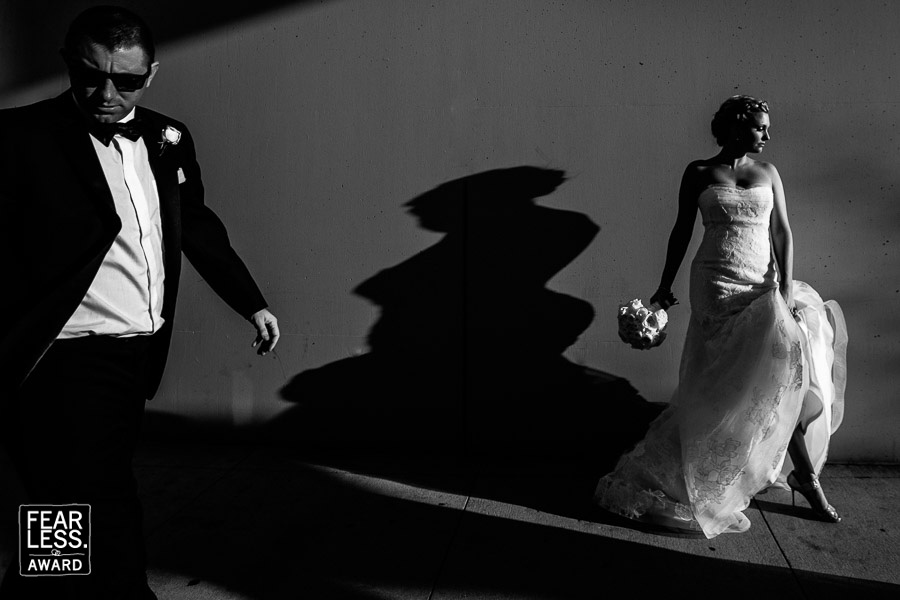 The play of shadows in this portrait is remarkable. Working with hard light, the photographer turned the bride's face away from the camera and put the light onto its front planes. Her body was turned toward the camera, letting the light skim across it and pick up all the texture on her bodice and tulle skirt. On the wall, her crisply distorted shadow reaches back toward the groom. His pose (face toward the camera, body in near profile) is nearly the opposite of hers, yielding a completely different effect. Diagonal shadows on the wall and ground complete the dramatic, high contrast portrait.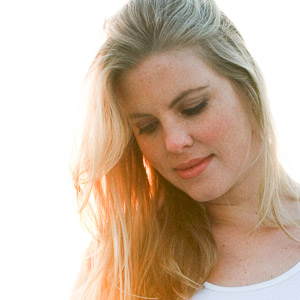 About Allison Callaway:
A former working actor and the face of L'Oreal respectively, Brian and Allison Callaway combine their extensive experience in front of the camera with their brilliant ability to capture images behind it. Together they make one of the most talented photography teams on the planet. Allie uses her experience as a model to ensure you look your best, while Brian draws upon his fine artist's eye, technical mastery and photojournalist's gift for timing. Seasoned travelers who are down to earth and delightful work with, Brian and Allie adore exotic locales and cultures. They're highly sought after for destination weddings all over the world. In 2013, Allison was a Fearless Photographer Top Ten finisher.
View Full Profile
All Fearless Awards by Allison Callaway