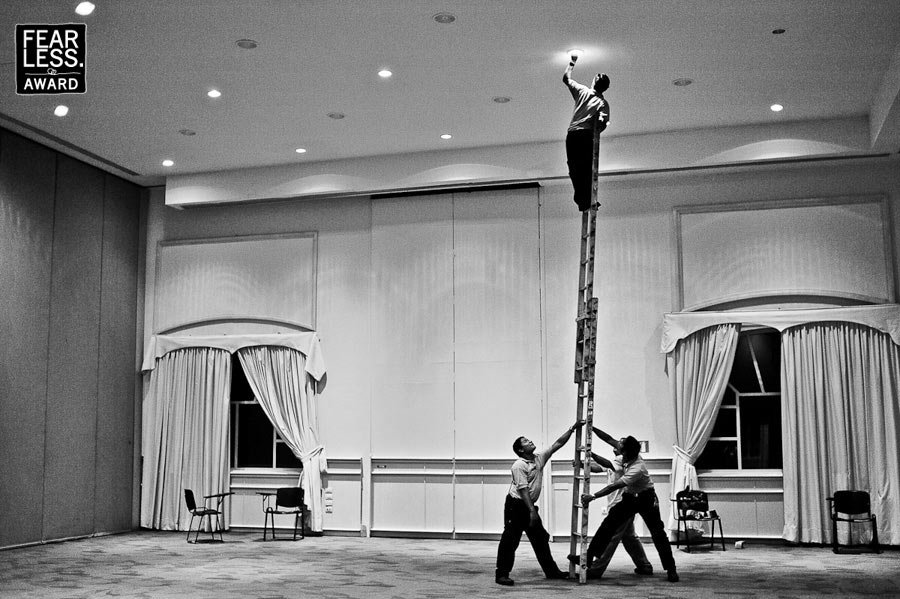 Where there's a will, there's a way. Great photographers find beauty in unexpected places—like this Cirque de Soleil–style approach to changing a light bulb. The vastness of the empty ballroom emphasizes the boldness of the cringe-inducing endeavor. Presented in black & white, there are echoes of Three Stooges antics.
About Citlalli Rico:
I'm a destination wedding photographer who loves salsa dancing, cookies and everything related to visual arts.
Capturing your personality and the emotion on your wedding day is our goal. At the end you will have real, powerful images and a strong story from our very unique point of view.
View Full Profile
All Fearless Awards by Citlalli Rico