The bride and her dad, bright in the dark scene, initially seem like the elements we're supposed to see—and that would have been the case during the processional, too. The photographer, however, looked beyond the expected to capture a smaller moment. In sharp focus, we are treated to a perfectly-framed silhouette of the flower girl in profile.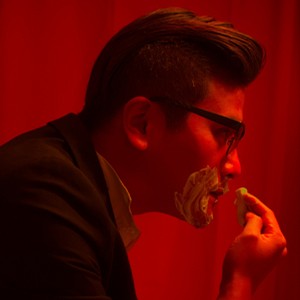 Request Pricing or Availability

About Arai Leng:
Arai Studios is based in an international city: Shanghai, China. The founder is Arai Leng. We specialize in creative documentary wedding photography. We help you to give an artistic vision to your wedding day.
View Full Profile
All Fearless Awards by Arai Leng