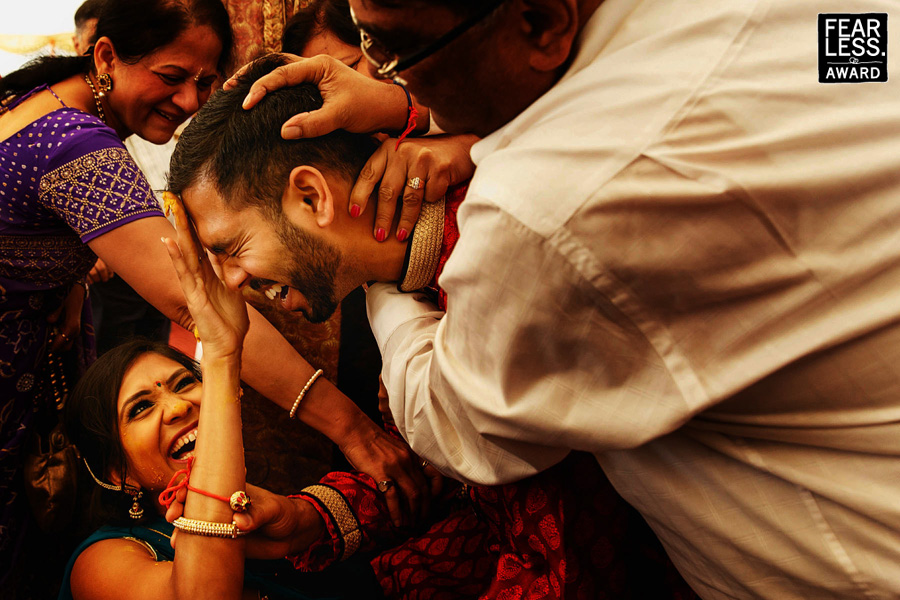 During the haldi (or pithi) ceremony, the bride and groom are each adorned with a paste made from turmeric. The yellow color is considered very auspicious, so the ceremony is intended to ensure a life of prosperity for the couple. It also happens to be fun, messy affair with songs and dancing. The photographer caught that energy in this shot as the whole family joins in to help usher the groom into adult, married life.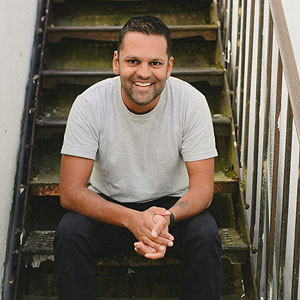 About Rahul Khona:
Being a wedding photographer, I have had the privilege of being a part of some amazing life stories. I love the art of storytelling through photography, from the gorgeous dress, the details, the big hug from dad, the wedding day, the tears, the smile, the first dance - all frozen in time, captured for eternity. And if you let me, I would be honoured to tell your story through my vision.
Please visit my website for more imagery and info.
View Full Profile
All Fearless Awards by Rahul Khona