In a clever trick of perspective, the photographer used the bride to frame herself. Putting her leg at the tonal bisection (black on the left and white on the right) softened that transition and kept the emphasis on her silhouette. In the foreground, the golden details on her robe, shoes, and henna infuse the image with warmth and luxury.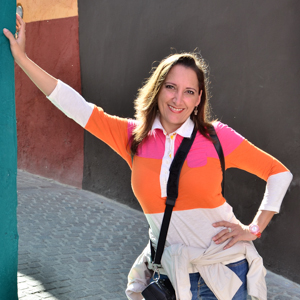 About Melissa Suneson:
Working along with Carlos my husband, we both have developed the same vision but at the same time we both have our own ways of creating our images which at the end of the day complement the final result we give to our couples. We love to capture the day as it unfolds not "making" moments but staying true to what really happens, after all that is what makes each couple special and every wedding unique.
Both fluent in English it is very easy to communicate with our couples who mostly come from abroad to have their destination wedding in beautiful Puerto Vallarta or its surrounding areas. We are also available to travel to any other destination in Mexico.
If you connect with our pictures, reach out to us, we will be delighted with the possibility of serving you on your wedding celebration!
Visit our website and blog for more images of our work.
View Full Profile
All Fearless Awards by Melissa Suneson