Amidst the swirling confetti, this bride and groom look as happy as can be. That alone would be a nice shot, but the photographer also saw what was happening around the couple and pulled back a little to let us see the great reactions. From sheer jubilation to mild trepidation and maybe even a few happy tears, it's not just the couple wearing their emotions on their sleeves.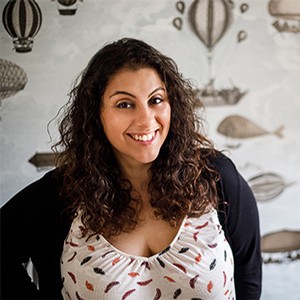 Contact Lina Orsino-Allen

About Lina Orsino-Allen:
Telling the stories of your lives - photography for lovers and adventurers
We're wedding photographers Lina and Tom and we're so happy you've found us!
An award-winning husband and wife team based in Cambridgeshire UK but traveling internationally, we specialise in documentary wedding photography, destination weddings and fun lifestyle photography. Why don't you tell us your most important stories? We'd love to hear them.
We're here for the journey! We love telling stories and we believe photography should be there for life. We genuinely love a good wedding and our personal and fun wedding photography ensures you'll be able to relive the best day of your life forever!
With over nine years of experience adoring weddings, I have a brain like Pinterest, so I'll be there every step of the way if you need me, not just to talk photography but to help you with all aspects of the day so it is amazing for you both, as you deserve nothing less... I'm also experienced in giving expert advice in local magazines, BBC radio and at seminars, and was the consultant on Sunday Times bestselling author Paige Toon's book 'Thirteen Weddings.'
View Full Profile
All Fearless Awards by Lina Orsino-Allen