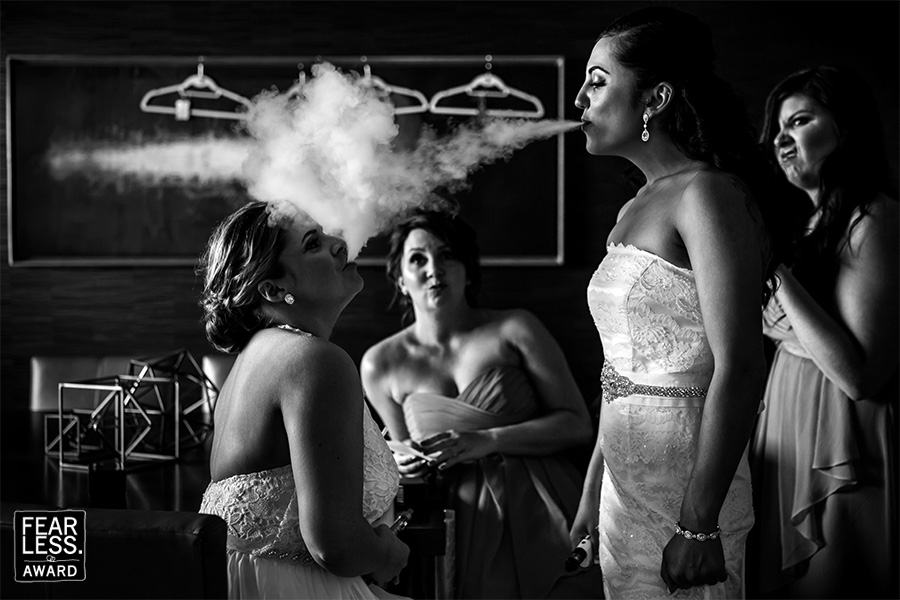 E-cigarettes and vaping are all the rage, so this shot has a timeliness to its content. The face-off moment between the two women and the smoke frozen in midair add another level of humor—but it's the reactions of the onlookers that really take the shot to a whole new level!
Based In:
Phoenix, AZ
Phone:
6029093618
Website
Average Price:
$$$$
Recent Fearless Awards:
2
194
About Kelly Koller:
A little about me: I love my husband, my kids, and wine. I love documenting the beautiful and dirty of life, family, and weddings.
A little about us: I was incredibly lucky to have met the most wonderful man in the world when I was only 18, and I married him before anyone else could get their hands on him! - written by Ben. It is the truth.
View Full Profile
All Fearless Awards by Kelly Koller