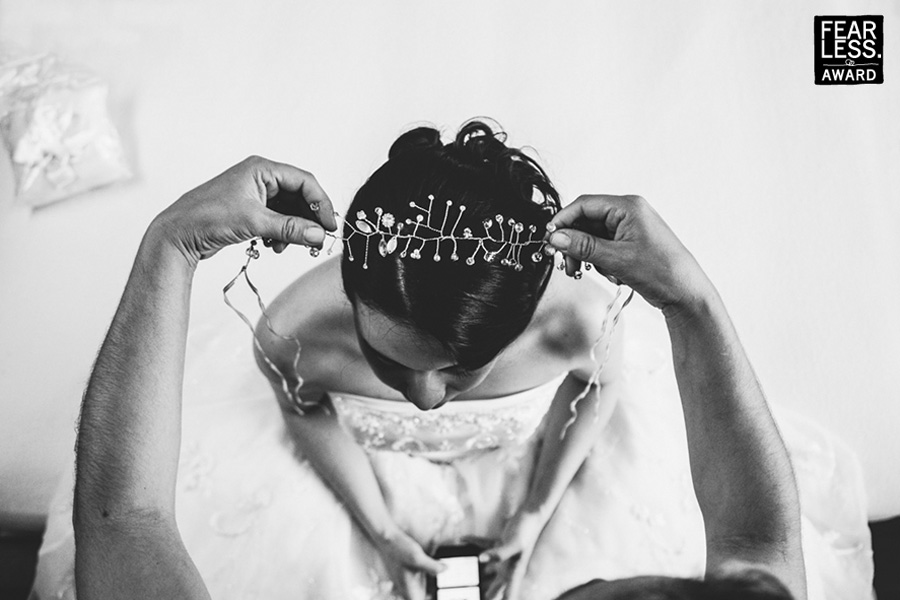 A straight-down camera angle offers a fresh look at the bride's preparations. The interlocking shapes of her hands on her cell phone and the hands of the stylist on the garland form the basis of a strong composition. Allowing her white gown to fade into the white floor helped keep the emphasis on her pretty hair and this delicate aspect of her ornamentation.
Based In:
Toronto
Phone:
(519) 694-9849
Website
Average Price:
$$$$
Recent Fearless Awards:
2
301
About Felipe Noriega:
God - Family - Photography!
It is the order that I have in my life and I am happy to live my passion Do! be: WEDDING PHOTOGRAPHER!
Dios - Familia - Fotografía!
Es el orden que tengo para mi vida y me siento feliz de poder vivir de lo que me apasiona hacer! ser: FOTOGRAFO DE BODAS!
View Full Profile
All Fearless Awards by Felipe Noriega