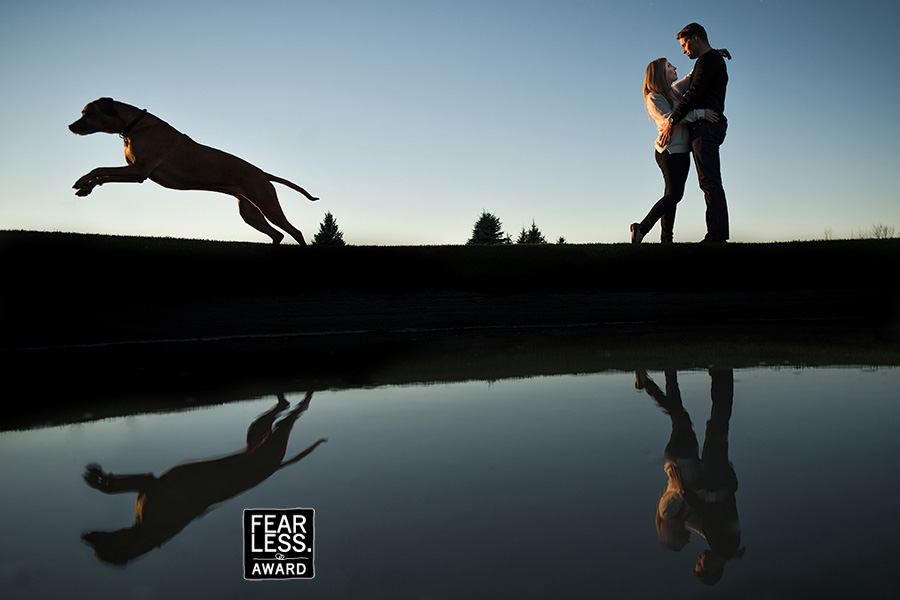 The near-perfect reflection in glassy water of the couple and their dog is a nice touch—but even without it, the gentle backlighting and the dog's leaping posture would make for a strong image. The high contrast against a clean gradient sky lends a graphic quality to the image that is softened by the warm light and the diagonals in the poses.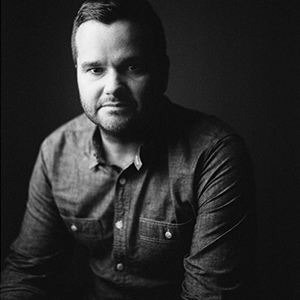 About Derrick Rice:
Toting an artistic, documentary style of shooting I believe in letting life unfold in front of the camera. I continually searches for that perfect blend of light, composition, emotion and story to transform your once-in-a-lifetime moment into a timeless piece of art. Stopping at nothing to get that perfect shot, I works closely with clients to create sessions that are both striking and sentimental. Thanks for taking the time to check out my Fearless profile.
I would love to hear from you.
View Full Profile
All Fearless Awards by Derrick Rice