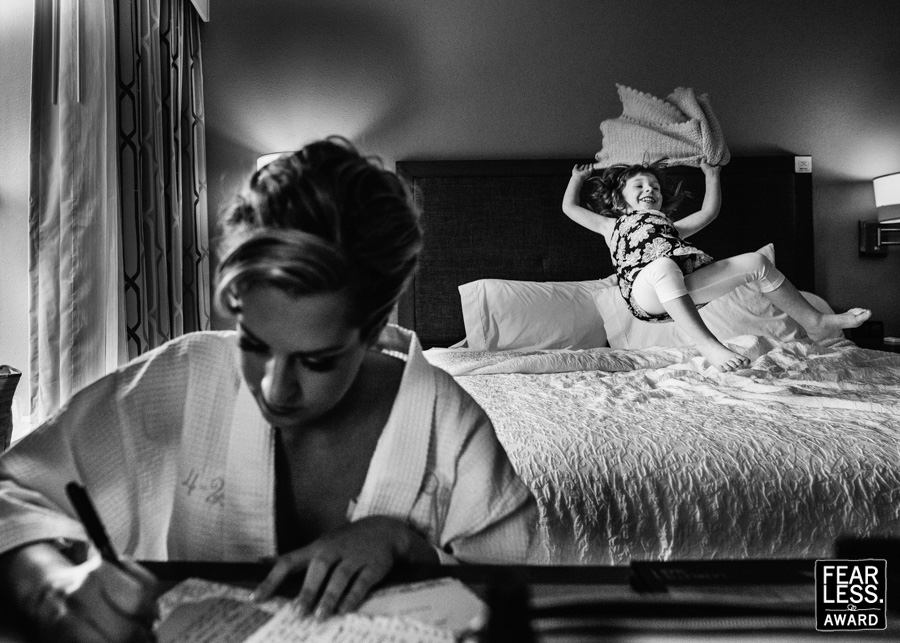 While the bride-to-be is deeply caught up in her writing (perhaps her vows or a love letter to the groom?), her young counterpart cuts loose on the bouncy hotel bed. It's a lovely, natural juxtaposition between two ladies at different stages in their lives.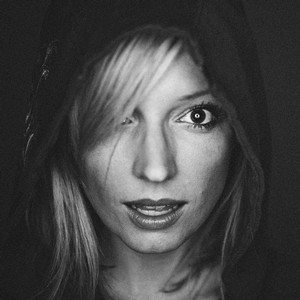 About Crystal Stokes:
Crystal Stokes is an award-winning photographer based out of Charlotte, NC. Her work has been featured on multiple magazine covers & most recently she was named one of US & Canada's top 100 photographers by SLR lounge as well as a top ten Fearless Award winner for 2015. She is a passionate storyteller and don't-care-who's-watching dancer, Crystal is obsessed with finding/creating beautiful light and turning sweet moments into stunning imagery.
View Full Profile
All Fearless Awards by Crystal Stokes