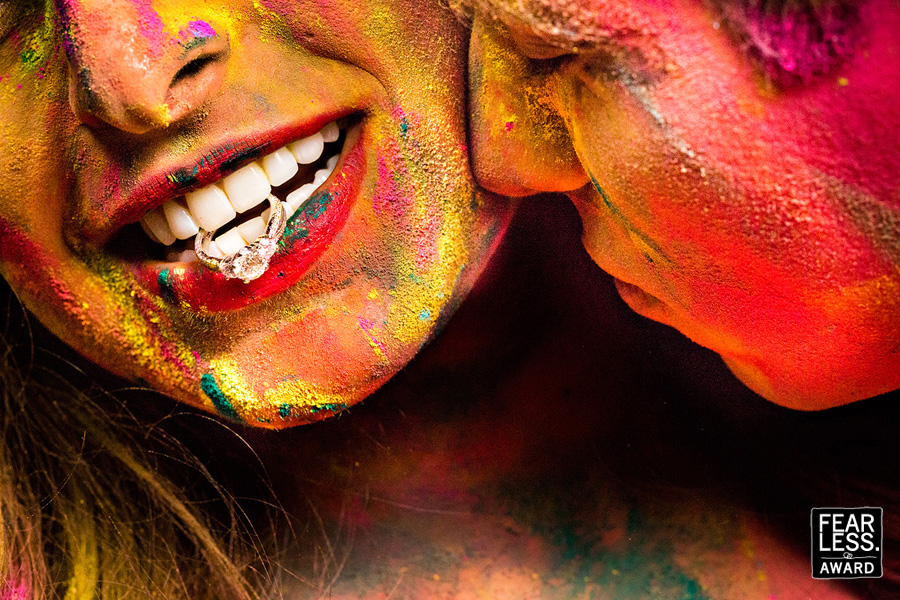 Holi, or the Festival of Colors, is an Indian holiday that celebrates spring, life, and love. Accordingly, some couples have started incorporating this style of celebration (in which participants douse each other in dyes and colored water) into their wedding celebrations. Here, the rainbow-colored couple serves almost as a secondary subject behind the bride's white smile and glistening diamond ring.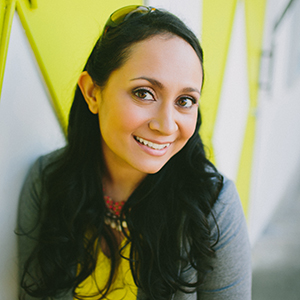 About Uma Sanghvi:
Uma is an award-winning photojournalist based in Austin who brings a love of natural light to her wedding imagery. She spent a year on a Fulbright Scholarship in Africa photographing traditional marriage rituals as part of a "Rites of Passage" photo documentary project. And that is how she fell in love with the pure emotion and beauty of weddings.
Uma loves using her creativity to document people on one of the most joyous days of their life. This quote from Diane Arbus pretty much sums it up for her: "Taking pictures is like tiptoeing into the kitchen late at night and stealing Oreo cookies." It's a joy, an adventure, and it helps to be Fearless!
View Full Profile
All Fearless Awards by Uma Sanghvi