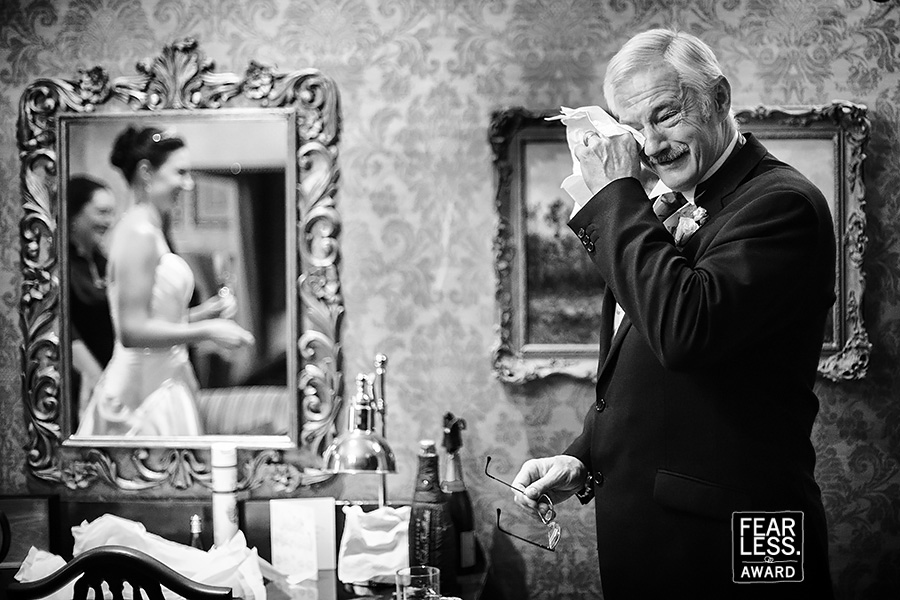 Showing the cause and effect often yields great storytelling in an image. Here, each half of the story is presented in its own frame—the bride shown framed in a mirror and her misty-eyed father subtly framed by the artwork behind him. As their gazes connect across the image, we find ourselves invested in the emotional narrative.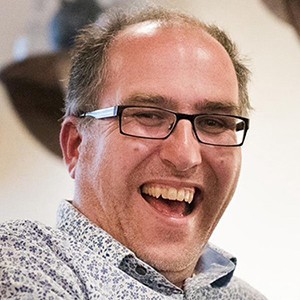 Request Pricing or Availability

About Simon Atkins:
My background was in press photojournalism which gives my wedding work a distinctive documentary look. After press work weddings seemed a logical place for me to go with my story telling photography, capturing the unrehearsed moments behind the scenes. Other than a few family groups and some relaxed portraits I do not pose or set up any of the photographs, this allows you to enjoy your day without the constant interruption for photography.
In summary if you are looking for real documentary wedding photography and do not want a bossy photographer I'd love to hear from you.
View Full Profile
All Fearless Awards by Simon Atkins