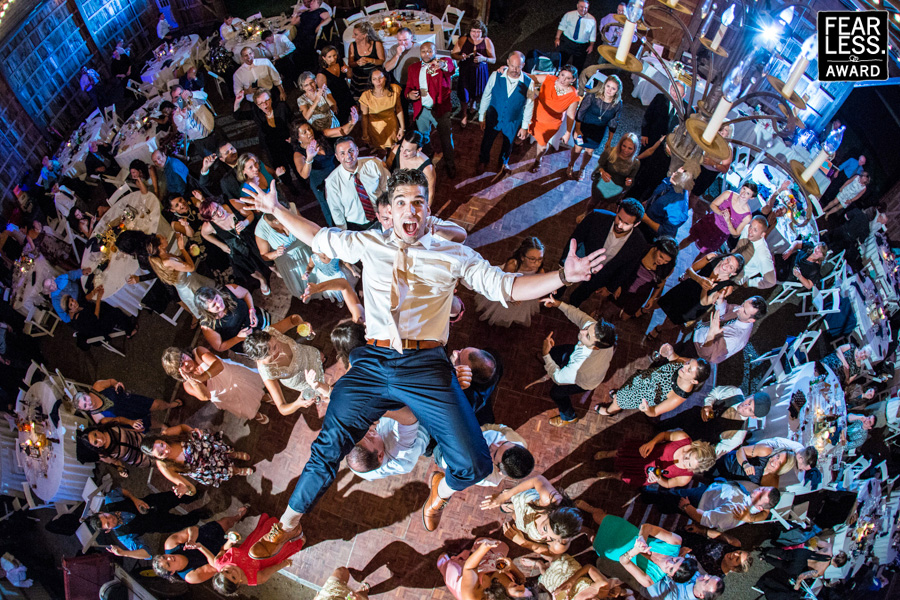 By shooting a super-wide view, the photographer played a neat perspective trick that amped up the drama and energy in this crowd-surfing masterpiece. The elevated groom seems impossibly far above the crowd below—and his direct eye contact with the camera pulls us right into the gravity-defying action.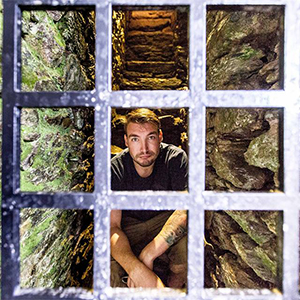 Request Pricing or Availability

About Drew Noel:
I'm a purist that leaves Photoshop at home. I attempt to create a real overall impression of your day, infused with style and attitude. No bouquets on the bottom of the dress, and no selective color; just raw emotional shots that are both timeless and elegant in their sophistication. I infuse the photo-journalistic approach with a high-fashion session of unique light and inspiration. I enjoy using textures of degrading brick over white walls to enhance the drama in the photographs. Every shot is a strong calibration of light and energy that produces the overall effect you'll see in my images.
With all of that being said, I'm nothing without my couples who are willing to go that extra mile to get a shot that never before has been taken! Are you one of them?
View Full Profile
All Fearless Awards by Drew Noel