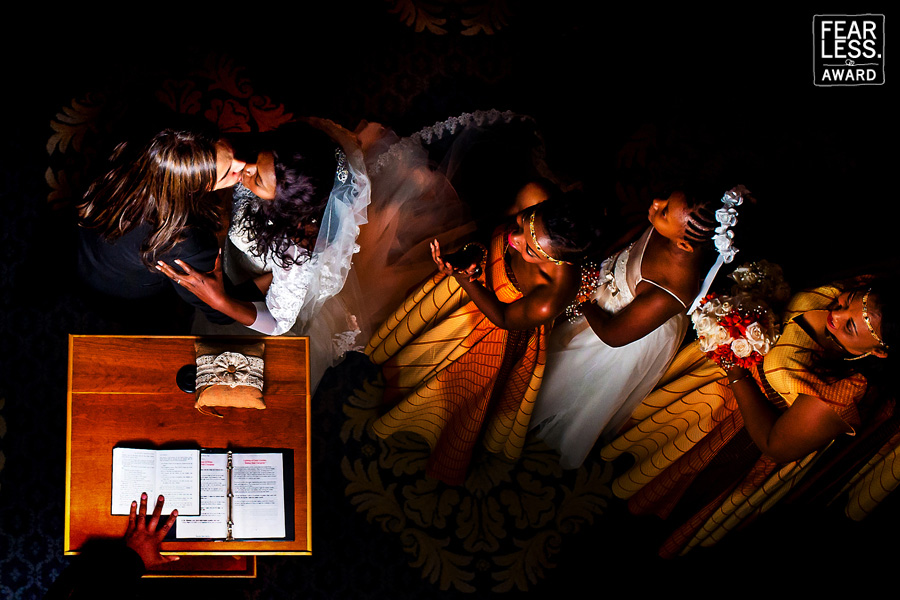 From ground level, this would be a pretty shot; from a bird's eye view, it is transformed into a masterpiece of storytelling. The couple's kiss, the pretty bridesmaids looking on, the hand of the officiant on the altar—an entire narrative is encapsulated in this one frame.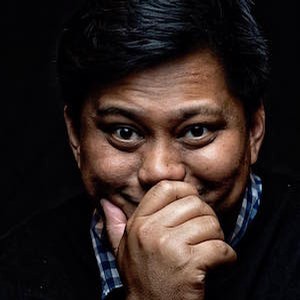 Request Pricing or Availability

About Brian Mark Bolante:
NY/NJ-based photographer, specializing in Moment-Driven Photojournalistic Style Weddings, Dramatic Portraits & Family Portrait Photography.
View Full Profile
All Fearless Awards by Brian Mark Bolante