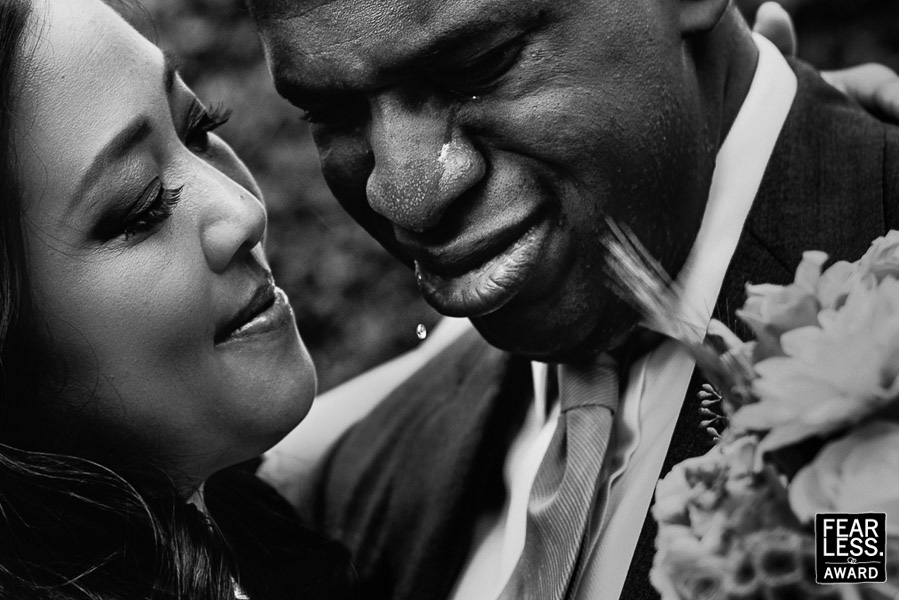 While women are stereotypically cast as the more emotional gender, it's just as often the men who are overcome. Smart photographers don't forget the groom when watching for peak emotions. Here, that vigilance paid off in the form of two beautiful expressions—and a single teardrop, caught in mid-air.
About Lauren Belknap:
I am Lauren Belknap, and I am Callaway Gable's Lead Associate Photographer. I love to combine my love of photojournalism, sun-flare and the unique with Brian and Allison's fondness for gorgeous and epic well-lit portraiture. In 2014, I was recognized as one of 30 Rising Stars, by Rangefinder Magazine.
View Full Profile
All Fearless Awards by Lauren Belknap