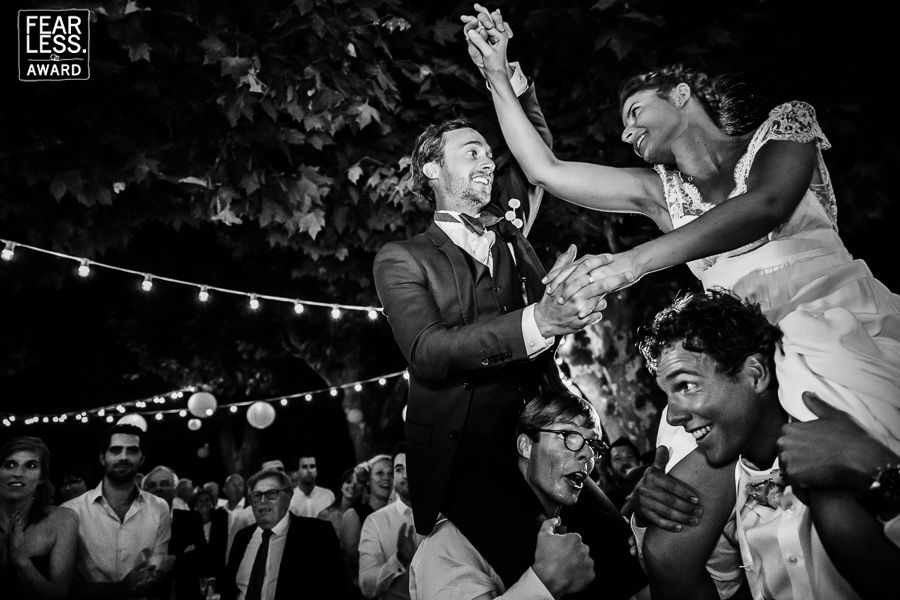 Don't find ballroom dancing sufficiently challenging? Try it on piggyback! Shooting a wide view from a low angle allowed the photographer to capture all the tiers of activity—from the funny expressions on the men carrying the couple, to the reactions of the crowd in the background, to the smiling faces of the interlocked couple. We even get a sense of the venue and decor, making it a wonderful all-in-one reception image.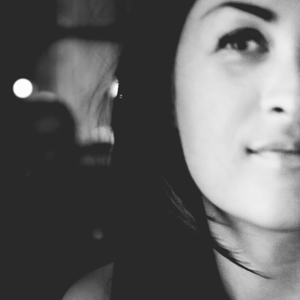 Contact Karol Robache Bouffil

About Karol Robache Bouffil:
My approach emphasizes the genuine and natural side of your day. I work as a photo reporter would, far from rigid poses, to get spontaneous pictures that capture you as you are, in the emotion of the moment.
View Full Profile
All Fearless Awards by Karol Robache Bouffil