The photographer posed this pair in front of a huge floor-to-ceiling window, letting all that big, beautiful natural light wrap around them—so they're graphically captured, but not quite silhouettes. Notice, too, how the light catches the sheerness of the dress without compromising our view of the delicate lace insets. Curtains at the edges of the frame keep our attention locked into the playful exchange between the two women.
Based In:
Bucuresti
Website
Average Price:
$$$$
Recent Fearless Awards:
7
173
Tell a Friend: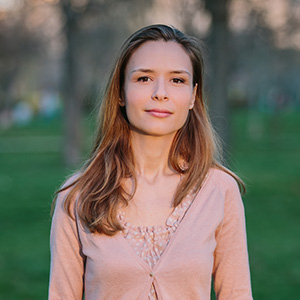 About Irina Groza:
We are Irina and Robert, live in Bucharest and have been friends since high school. As a couple, we are known as Mom and Dad to our son and as Cromatica Photography to our clients. Actually, we are like one photographer with four eyes, two brains and one big heart. Most of the days we eat art, drink life and take humor seriously. The rest of the days are yet to come.
View Full Profile
All Fearless Awards by Irina Groza