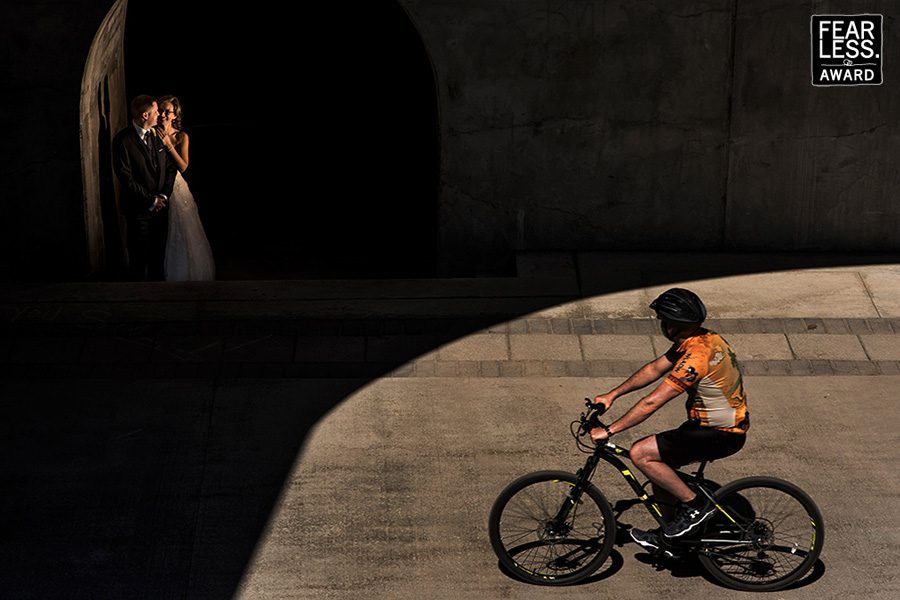 The play of light and shadow in this image is integral not only to the appeal of the subjects but also to the overall composition. Constrained within isolated pockets of light, the couple and the onlooking cyclist are each in their own separate but related corners of the world. This light-on-dark vs. dark-on-light juxtaposition captures both sides of a simultaneously private and public moment.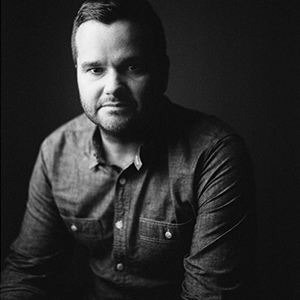 About Derrick Rice:
Toting an artistic, documentary style of shooting I believe in letting life unfold in front of the camera. I continually searches for that perfect blend of light, composition, emotion and story to transform your once-in-a-lifetime moment into a timeless piece of art. Stopping at nothing to get that perfect shot, I works closely with clients to create sessions that are both striking and sentimental. Thanks for taking the time to check out my Fearless profile.
I would love to hear from you.
View Full Profile
All Fearless Awards by Derrick Rice