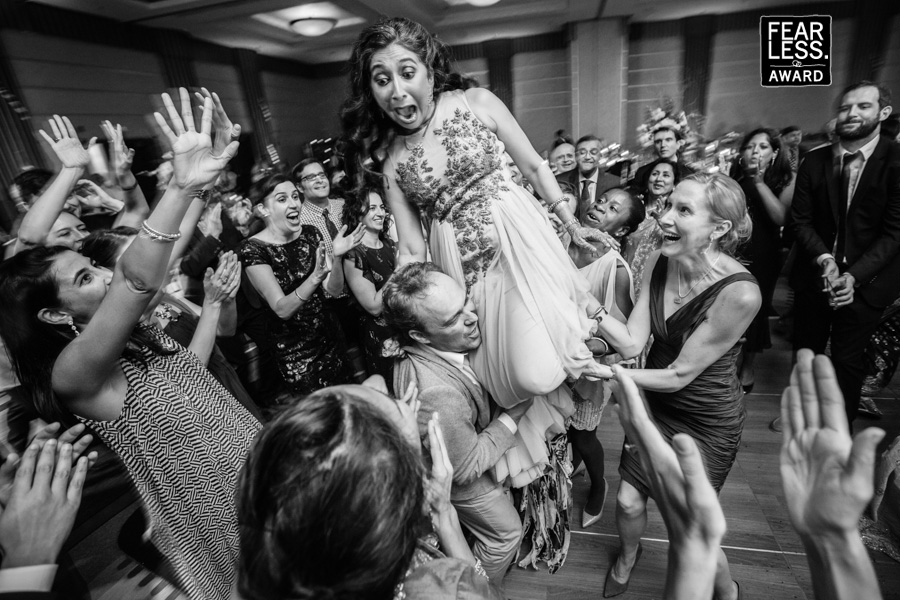 You don't get a shot like this if you're hovering at the edge of the dance floor! The photographer takes us to the heart of the action—we can almost feel the crowd of friends and family pushing around us—as the shrieking bride is hoisted aloft. Her priceless expression amidst the waving arms and cheering celebrants makes this a standout wedding moment.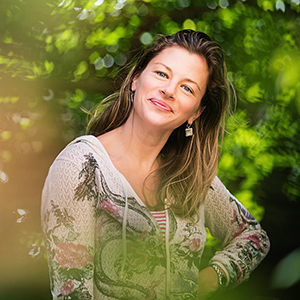 Contact Danette Pascarella

About Danette Pascarella:
I'm addicted to the adrenaline rush of wedding photography. Light, texture, and shiny things are just a few things that excite me as I photograph a wedding. From creative portraiture to capturing raw emotion to even the safies, this job can never get old. Please visit my website to see more of my work. Thank you!
View Full Profile
All Fearless Awards by Danette Pascarella