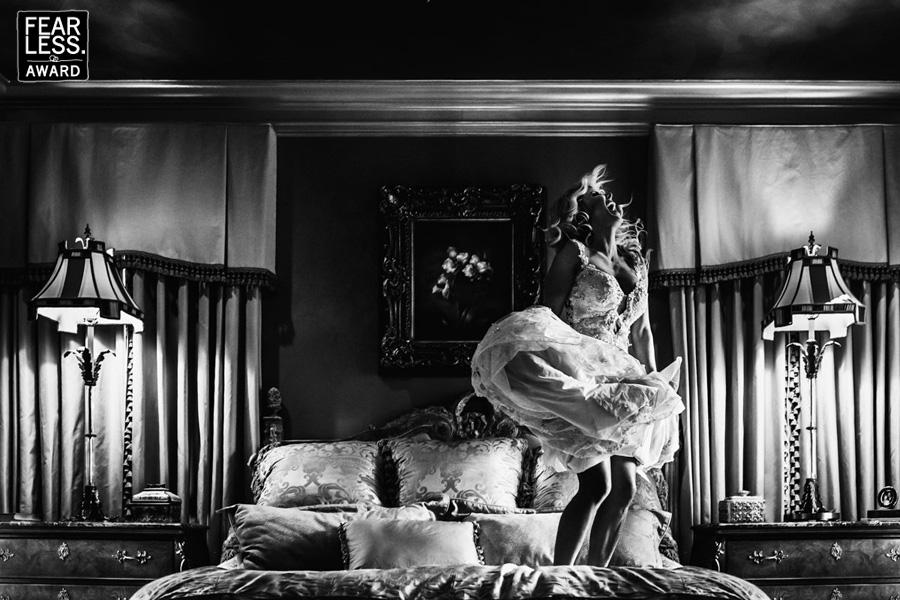 Contrast is the name of the game in this dramatic portrait. In the ultra-luxurious bedroom, the bride's wild behavior provides one level of that contrast. The other level is in the treatment of the sharp lighting, which favors deep black and bright white tones over grays. Her upturned face and light hair catch the light wonderfully—and it skims across the rest of the scene, popping out every ounce of texture.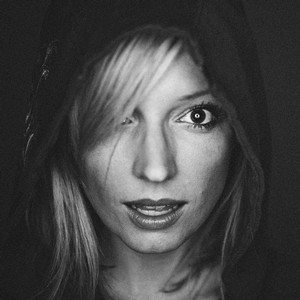 About Crystal Stokes:
Crystal Stokes is an award-winning photographer based out of Charlotte, NC. Her work has been featured on multiple magazine covers & most recently she was named one of US & Canada's top 100 photographers by SLR lounge as well as a top ten Fearless Award winner for 2015. She is a passionate storyteller and don't-care-who's-watching dancer, Crystal is obsessed with finding/creating beautiful light and turning sweet moments into stunning imagery.
View Full Profile
All Fearless Awards by Crystal Stokes