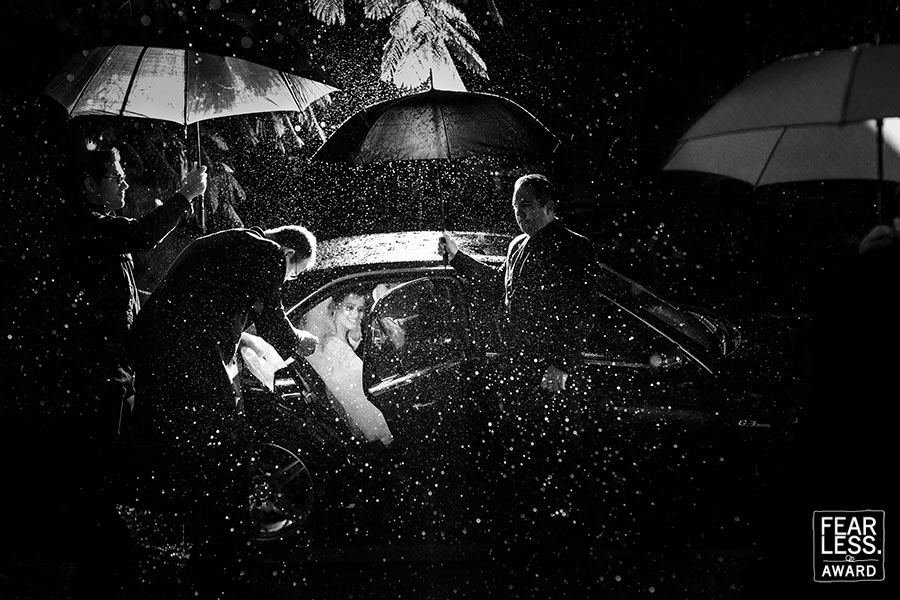 This high-contrast black & white shot shows the downpour in sharp detail, frozen in midair. But while the situation may initially seem dark and disastrous, the areas of lightness tell another story. The bride's smile of anticipation—and the bevy of men with umbrellas ready to shield her—reveal that the rain is nothing but a small inconvenience. The important stuff is yet to come.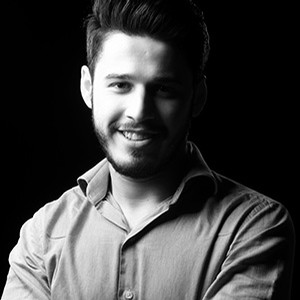 About Victor Knabben:
I don't need the world, only need your story. I love photography, this is my life.
View Full Profile
All Fearless Awards by Victor Knabben