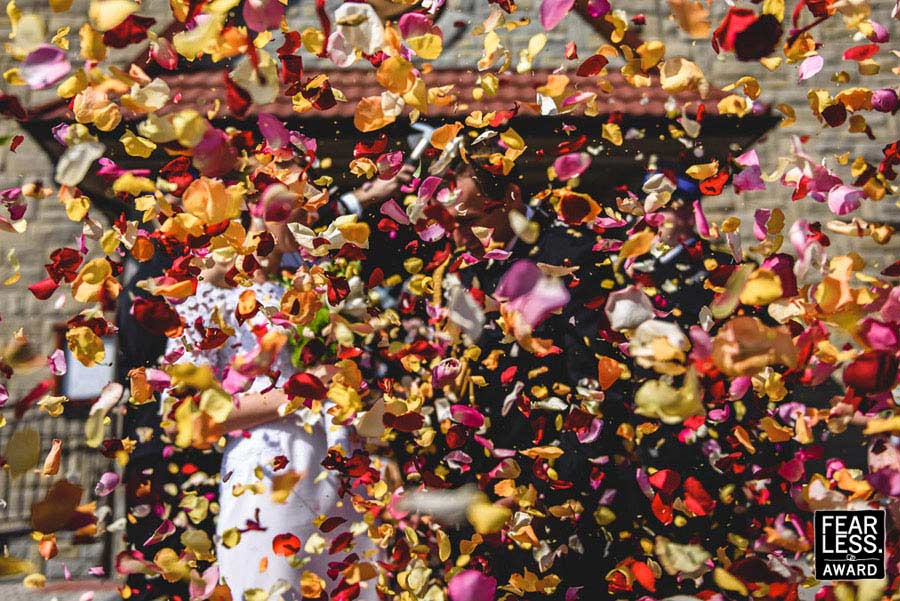 Using selective focus, the photographer restricted sharp detail in the image to the colorful cascade of flower petals. In the background, we can barley make out the bride and groom. It's a unusual approach—but one that mimics the overwhelming burst of color and movement that the couple themselves experienced when exiting the church.
About Szymon Nykiel:
My creativity is a result of 3 passions: photography, sports, and music. I love mountain hikes, and I think the mountains are a perfect place for a wedding photoshoot.
View Full Profile
All Fearless Awards by Szymon Nykiel