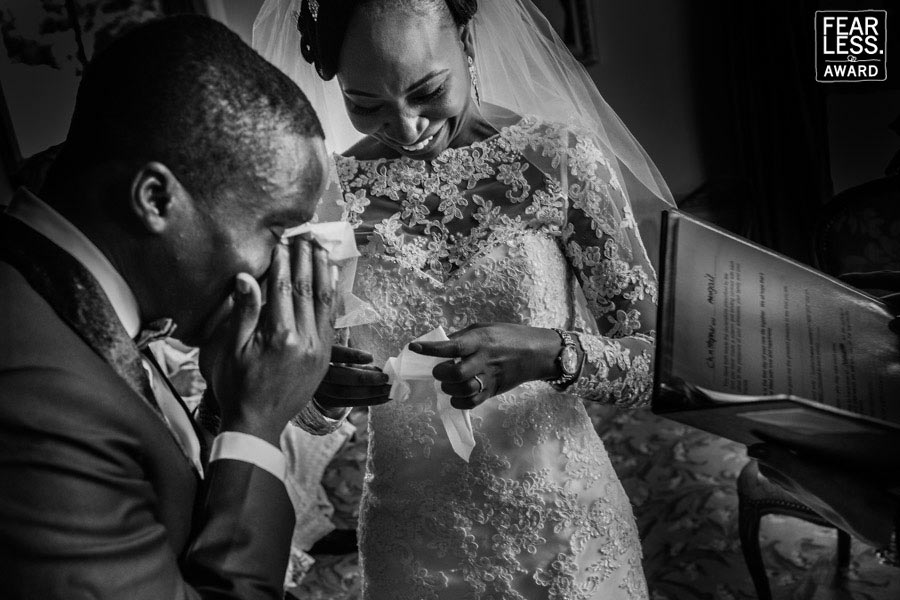 Sometimes, it's all just too much, and tears or laughter—or even a little bit of both—simply have their way. This couple's photographer perfectly captured that moment of sheer release and made it easy to connect with the intensity of their emotions.
Request Pricing or Availability

About Segun Olotu:
Through documentary photography, Segun Olotu travels across the world providing wedding documentaries to clients across US, Europe, Africa & rest of the world.
He is a Fearless Photographer who specialises in a Documentary style photography that captures life's important moments and His Photographs are visual treasures prized by clients.
View Full Profile
All Fearless Awards by Segun Olotu