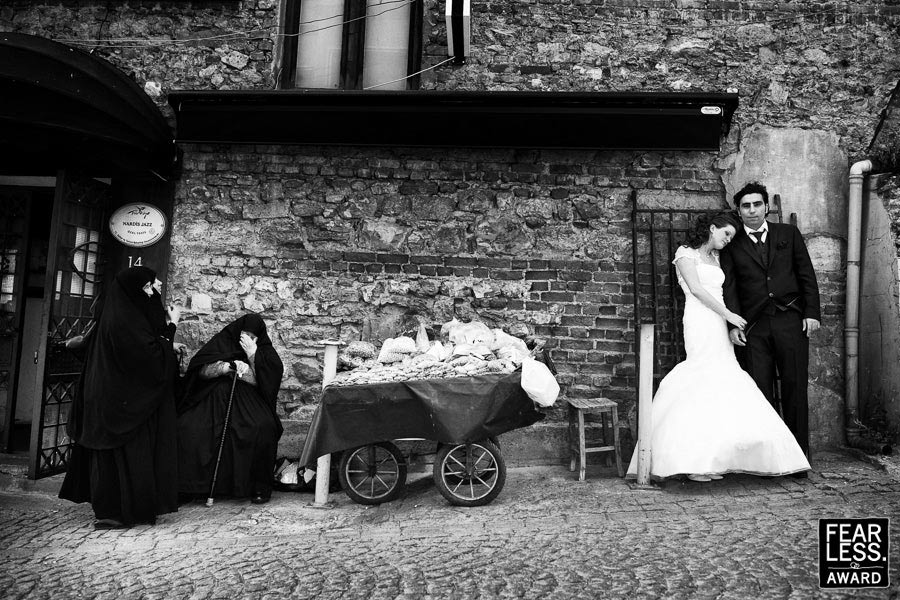 Half street photography and half wedding portraiture, this image is full of contrasts. The widows in traditional mourning wear stand not just at the opposite side of the frame from the newlyweds, but also at the opposite end of a love story's timeline. The bride curls around her husband as if to acknowledge how precious this time really is.
Based In:
Frankfurt
Website
Average Price:
$$$$
Recent Fearless Awards:
6
208
Tell a Friend:
About Marco Schwarz:
Marco Schwarz easily changed the never-ending generic wedding photographs now totally different and new in the scene. He goes even one step further with his pictures, he creates a piece of art, unique and distinctive with his personal signature. His mixture of intimate, original reportage and perspective staging is setting a new trend with wedding photographers around the world.
View Full Profile
All Fearless Awards by Marco Schwarz