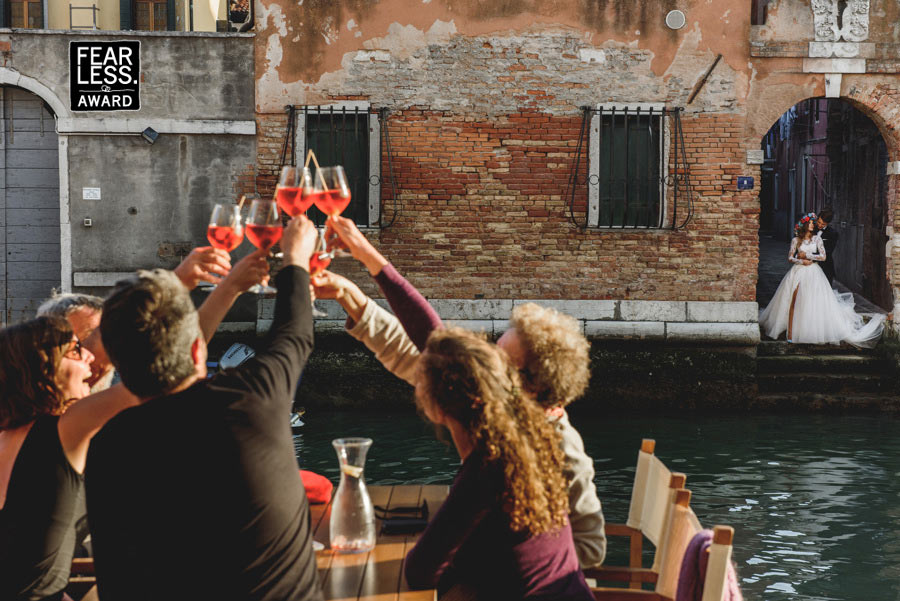 Across the canal, the couple stand perfectly framed in an archway; in the foreground, a toast is raised in their honor. The subtle repetition of red and burgundy tones in the two areas of peak interest help keep our eye ricocheting between the foreground and background.
About Lukasz Topa:
You cannot even imagine what a pleasure it is to be working with people on the most important day of their lives! We have had this opportunity for a number of years now. Smiles, emotions, tears... this is what fills us up with energy and gives us great motivation to keep on working. We tell a true and honest story. We aim to create an original story of your wedding day.
We get to know you and the things that are most important to you: your family, friends and places. We are with you, not behind you, participating yet remaining invisible.
Our work is based on minimalism, symmetry and gestures. We observe, listen and anticipate. This is how your story is created through our lens.
Travelling, new people and memories are our inspirations; this is how we keep developing. We do this for you and ourselves so we can keep doing what we love and share this with you.
We would like to invite you to join us on our journey.
View Full Profile
All Fearless Awards by Lukasz Topa