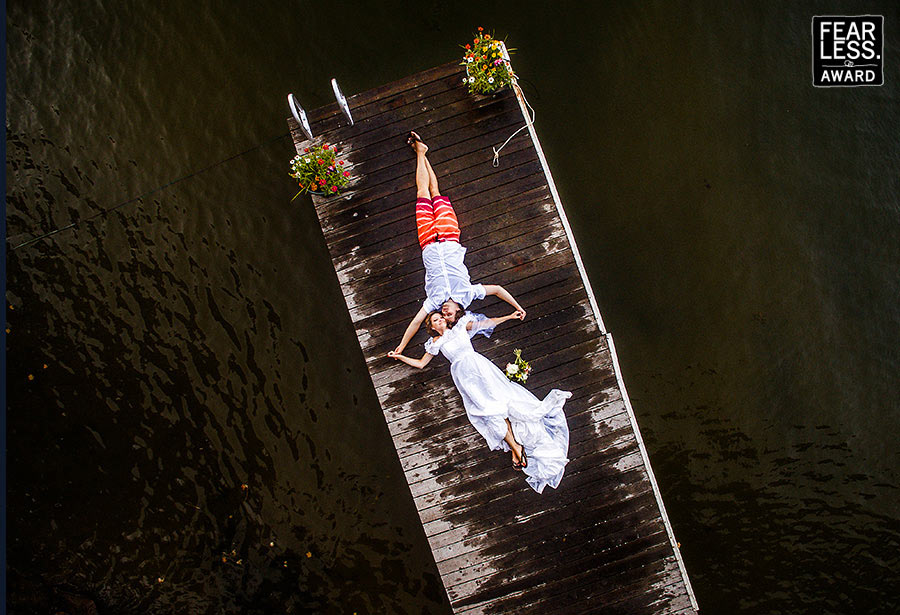 Waterside weddings and couples on docks—we've seen that before. But this birds-eye perspective puts an entirely new spin on the trope. The pops of color and reclining, head-to-head pose with joined hands futher enhance the freshness of a special image. But what happened to the pants?
Request Pricing or Availability

About Eugene Michel:
Spokane based Wedding and Portrait photographer. Making you look good and your friends envious.
View Full Profile
All Fearless Awards by Eugene Michel