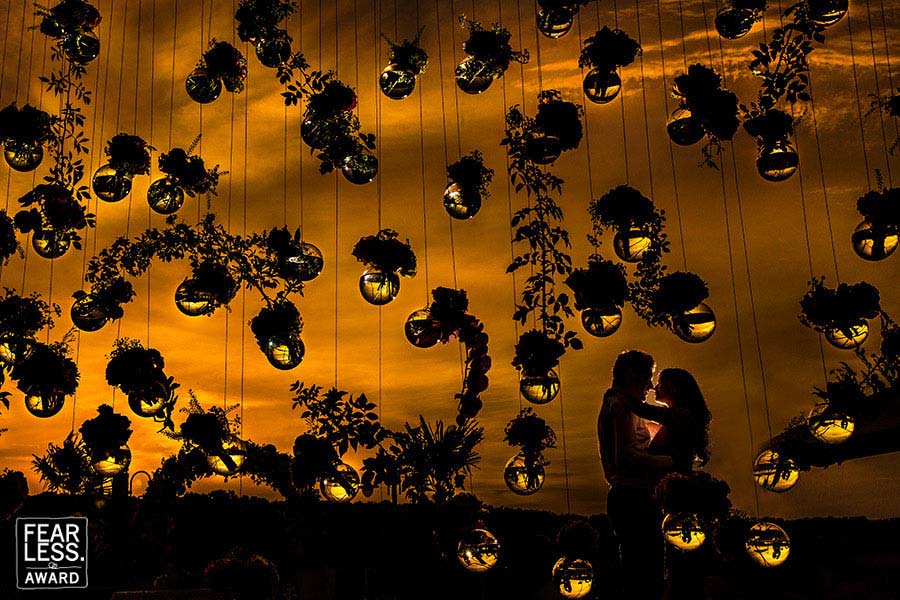 It takes a keen eye to take full advantage of an unusual scene like this wall of glass vases—and here it all comes together. The couple, posed in an opening, is delicately backlit to pop them out from the golden sunset tones that fill the rest of frame.
About Daniel Dumbrava:
Every time I take a picture I feel like time stops, I feel as I do not grow old anymore! I love to capture every smile, excitement, joy and happiness of the bride, groom, mother or sister in beautiful and endless moments! This is my passion!
View Full Profile
All Fearless Awards by Daniel Dumbrava