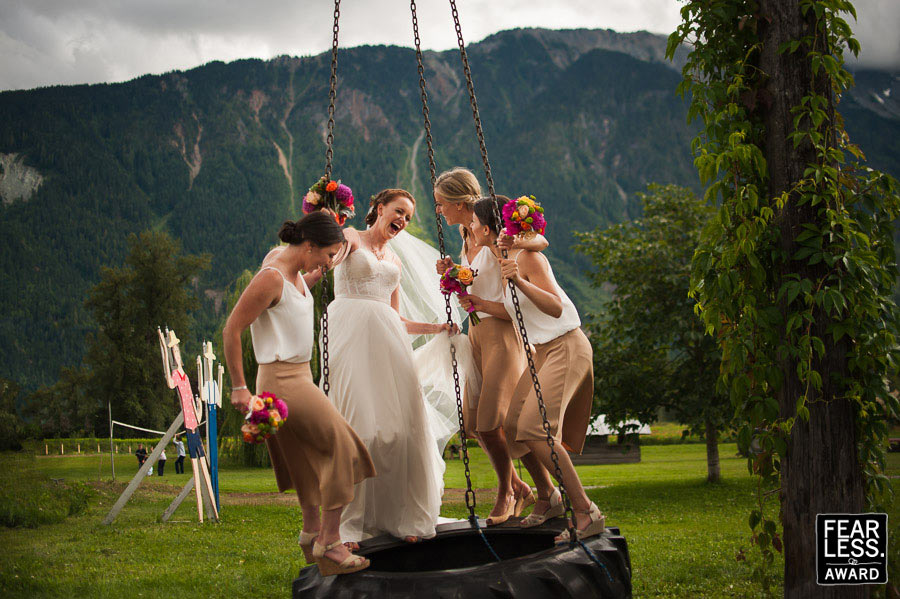 Some brides aren't afraid to cut loose on their wedding day and to share the fun with their best friends. Framed very cleanly against a grand backdrop, this playful image captures all the laughs while keeping the bride's big smile as the center of attention.
About Alexander Hornby:
My partner, Darshan Stevens, and I typically work together as a team and have many years of wedding photography experience between us. Our penchant for Fine Art and Documentary Photography tends to come through in our work, as does our flair for capturing the nuances of mood and expression in our subjects. All this while busily, diligently and stealthily telling the whole story of a wedding day. We have our own thriving business and also work under the umbrella of Funkytown Photography with Christina Craft.
View Full Profile
All Fearless Awards by Alexander Hornby