Awarded by Christina Craft: 3 + Jon Mold: 3 + Vinci Wang: 2 = 8 points

There is a lot to like about this image. First, it's original. It's also quite clear the photographer saw an opportunity and executed a great composition on the spot. There's a story here as well... with the bride's driver looking towards her while she finishes touch-ups before presumably heading up to the altar. You can feel the tension of anticipation. There are a lot of triangles here... there are the two triangles of light pointing towards the car, the blur triangle pointing towards the driver, there are triangles in the negative space in between the driver and the bride, there's a triangle framing the bride and there's even a triangle of light on the car. And all of these triangles serve to point the eye directly towards the bride. I'm not sure if it's created by a prism or another reflective object, but the blur on the right perfectly distorts the driver as well so it almost looks like a dream sequence... by not seeing the driver's face, our eyes are also pulled towards the bride.

The light on the car is exquisite. I can see the driver was probably sitting in too much sun and had to be burned down since he's wearing a white shirt and some of it was over-blown with light. However, the burning was well done. The shirt still pulls the eye slightly, but it's better because it's been toned down. When I look at the image for a while I also notice the symbol in the bride's mirror... (it's a minor distraction but I might be inclined to clone it out). Overall, a really interesting shot, one I found myself looking at for a very long time.

-
Christina Craft
Cafa Liu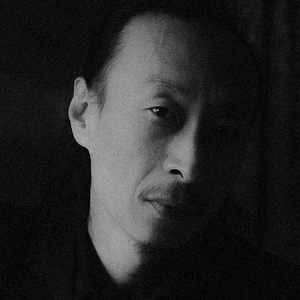 Contact Cafa Liu