Emmanuel Boakye
NewGenn Photography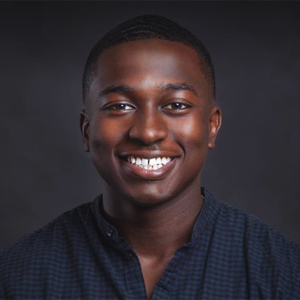 Send a Message To
Emmanuel Boakye

My name is Emmanuel Boakye. I am a wedding and portrait photographer based in Worcester, Massachusetts. I have been capturing moments for 4 years. I have no formal photography education but I know what looks good and what looks bad thanks to YOUTUBE :). I am still learning the art of light and composition. Thanks to social media, photos are everywhere which makes it easy to learn; life has been made easy.

I have shot over 50 weddings in my professional career. My goal is to continue to reflect my uniqueness in the world. I believe photography is unique to everyone and depending on the chemistry you are able to build with the talent, you can and will capture the magic.

Most of my work has come from the African community; Ghanaian to be exact. I would like to tap into other cultures as I am confident that my assistance will be an asset to many cultures' wedding albums. For the mean time, I will continue working and learning while influencing and impacting the growing generations. As trends grow and morph, I will stand the test of time as I continue to create, innovate, and inspire in the field of photography.