Marius Tudor
Marius Tudor Photography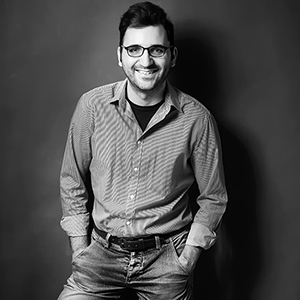 Send a Message To
Marius Tudor

I studied Management at Economics Academy of Bucharest, but after that I considered it wasn't one of my goals in life. So I've decided to find my path going to study Journalism at Valachia Univerisity of Targoviste. That's all I wanted since I was a child. Passionate storytelling, I have worked for some romanian media companies and in the same time I have managed several blogs. Meanwhile I met some quality people and I started to get involved in two online gaming projects. In late 2009, I met Gabriela (my partener since then) and once I met her I found my passion for photography. In early 2010, I grabbed the first professional camera and since then I have not let it go. My goal is to present you the best story you can have! Nice to meet you my friends!

People lover and in a continuous search of good light, right timing and emotions I've found, since 2010, that one of the things without I cannot live and breathe is wedding photography. I belive that my work demands a strong dedication to quality and a deep understanding of each bride and groom needs. Coming from the journalism side I am more into not interfering in my clients actions and I like to be as discreet as I can , but I also love the good looking portraits and formals.

In my five years career as a wedding photographer I have been awarded by some of the most important wedding photography communities.

Mostly I am shooting weddings in Romania as main or second photographer, but I would love to photograph as many cultures as possible. I also love tough challenges!