Volodymyr Virstiuk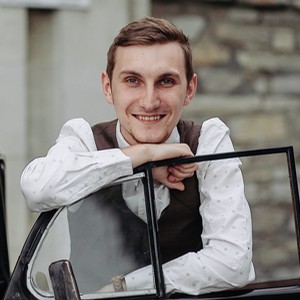 Contact Volodymyr Virstiuk
I love telling the stories and each wedding is a different, great story. Different people, new places, quite different traditions and emotions. Lots of emotions! From nervous to sentimental to joyful.

I create a family chronicle. I want people to smile, when they look at their photos. I want children and grandchildren to melt with pleasure, looking at their happy and loving parents or grandparents, because I care of it! The result of my work is good photos and friendly relations not only during your special day, but also after the wedding.

Choose your photographer by your heart. I should also add that I pay a special attention to various ethnic-religious weddings in Europe, Asia, USA, Canada and in every corner of the world! I shoot worldwide, where are loving hearts.

Read More
12 Recent Couples
View More