Nikhil Shastri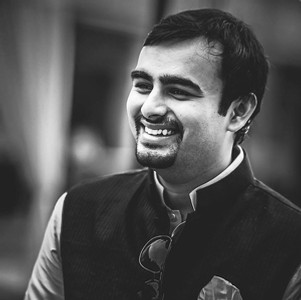 About Nikhil Shastri:
I am an introvert turned extrovert who listens to podcasts while walking his dog Pho and playing a game of dots. With absolutely no reference to the Backstreet Boys song, I like it that way! I used to watch the TV while studying which easily transitioned into me picking up my dads camera while trying to become an engineer.
So hello there, My name is Nikhil Shastri and I'm one of those Wedding Photographers based out of India and I have some photos I'd like to share.
Portfolio (14)